In your pursuit of a secure and comfortable home environment for your children, ensuring their safety and comfort at home remains a top priority. Discover how Sun Shades Window Fashions' motorized window solutions can play a crucial role in providing a secure and convenient environment for your kids.
Transforming Your Kids' Bedrooms with Smart Window Shades
In your children's bedrooms, you may currently have window coverings that serve their purpose but lack style and safety features. Our motorized window treatments offer an innovative solution. These intelligent blinds can be easily programmed to raise and lower at specific times, providing a visual cue to indicate bedtime and wake-up time.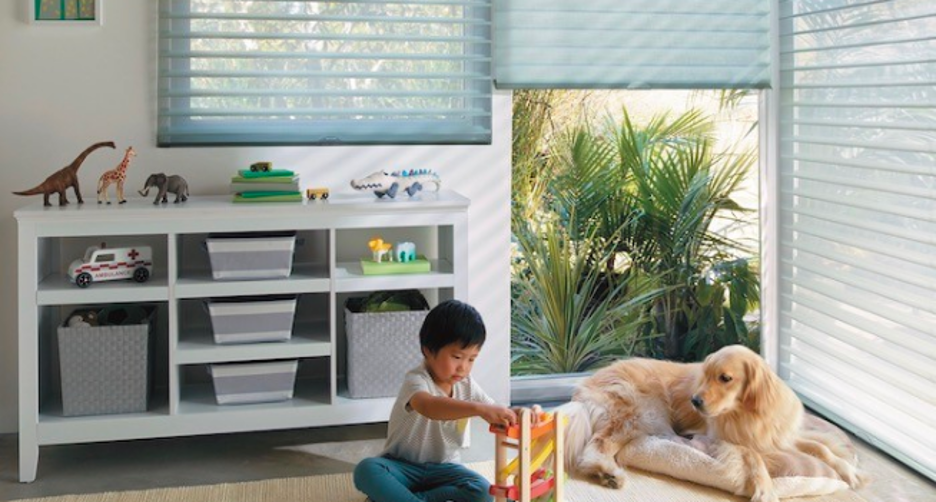 Moreover, our motorized blinds empower your children by granting them control over the shades independently. Whether they prefer to use a remote, smartphone, or voice commands, these options foster a sense of responsibility and independence.
Prioritizing Child Safety with Cordless Window Coverings
Safety is a paramount concern for every parent. Conventional window covering cords can pose significant hazards to children and pets alike. Sun Shades Window Fashions addresses this concern by offering cordless motorized options, ensuring that your kids can operate their shades safely. With cordless solutions, you can eliminate potential accidents associated with cords.
Seamless Integration with Your Home Decor
Our window treatments are thoughtfully designed to seamlessly complement your home's aesthetic. Whether your preference leans toward a sleek and modern look or a more timeless style, we offer a range of fabrics and colors to match your interior design preferences.
Effortless Operation for Both Kids and Adults
Ease of use is a hallmark of our motorized window treatments, catering to both children and adults. Your children will have a wall-mounted remote in their room, allowing them to effortlessly adjust their shades. Additionally, you can place additional control points elsewhere in the room for added convenience.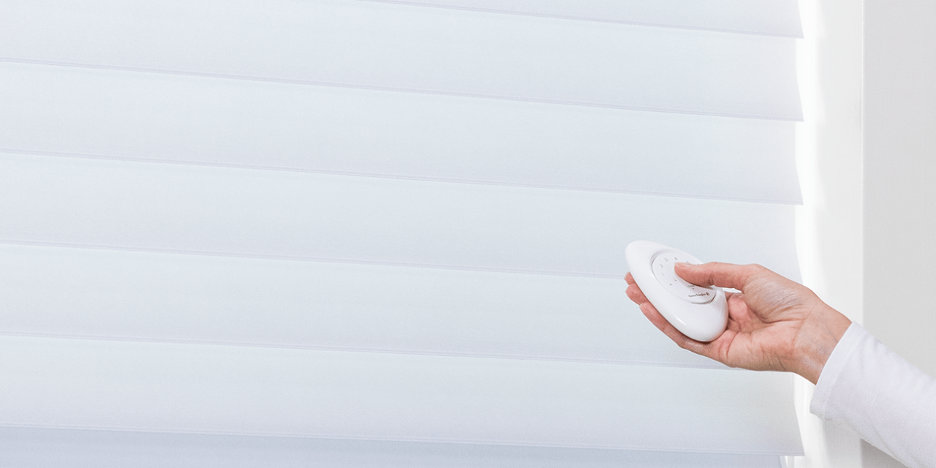 Stress-Free Installation
Worried about the installation process? Fear not. Installing our motorized shades is a straightforward endeavor. You won't have to contend with complex programming or pairing procedures. Simply follow the easy installation instructions, and your shades will be ready for use in no time.
Enhanced Light Control for Quality Rest
Beyond safety and convenience, our window treatments excel at light control. Opt for blackout options to ensure that your kids enjoy restful nights and uninterrupted mid-day naps.
Experience the perfect blend of safety, style, and convenience with Sun Shades Window Fashions. Contact us today here to transform your home!

For more information on Motorized window treatments, visit our page here!
Visit one of our showrooms locations in Richmond Hill, Vaughan, Newmarket, Oakville, Mississauga (Port Credit) and Aurora.