Saving money on your home's energy bills can be a tricky task, but there are a few unexpected places that can help you cut costs. If you were thinking it might be your window treatments, you were right! Up to 30% of your home's heating and cooling energy can be lost through your windows, so choosing the most efficient treatment for your home is the best way to save.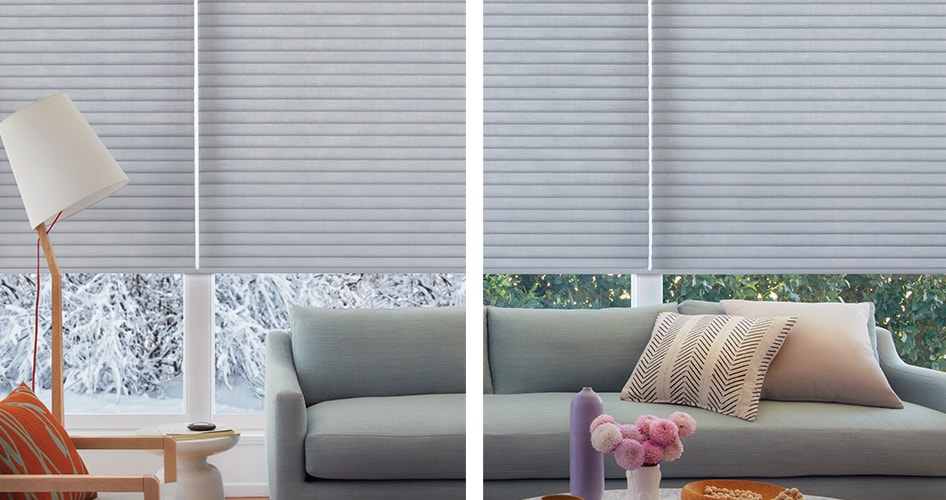 Automated window treatments are our number one recommendation for homeowners looking to lower their energy costs, all while making your home a little smarter! Rather than driving up the air conditioning in the summer months, and blasting the heat in the winter, automated window treatments are the most convenient option that will help you regulate your home's temperatures, which saves you money.
Let's take a closer at the benefits of installing automated window treatments into your home.
Leaning on your blinds, curtains, shades, etc. to reduce your energy bills comes with a bit of responsibility. Based on the season, it's best to have your blinds or curtains open/closed at specific times of the day in order to see the biggest cut in your costs.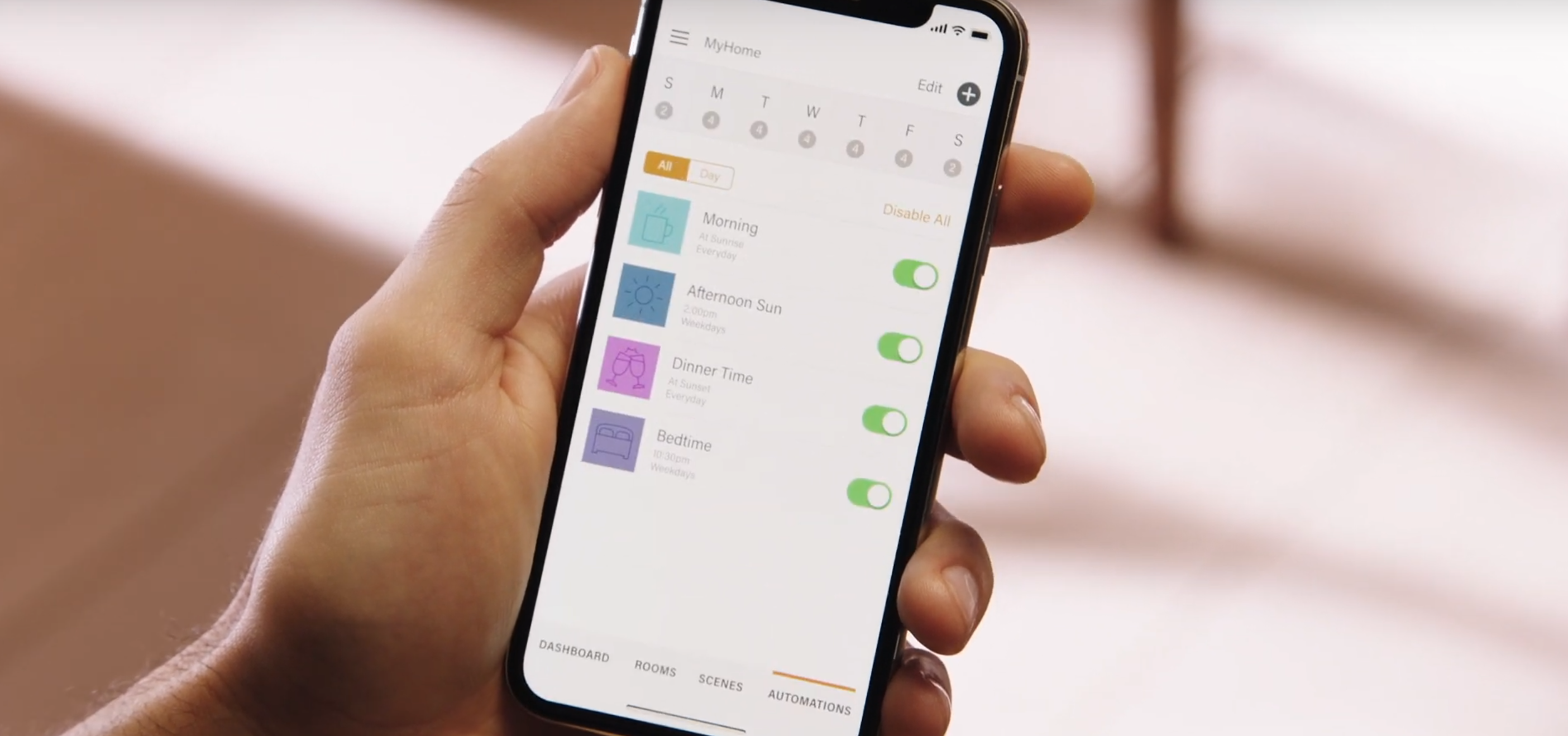 Now, maintaining this schedule isn't for everyone, and that's where automated blinds and curtains come in! Hunter Douglas' Powerview® Automation is the perfect option for this type of homeowner. The Powerview® technology allows you to schedule when you want your window treatments open or closed, all with the touch of a button. Hunter Douglas' Powerview® Automation technology is compatible with curtains, blinds, roller shades, etc., so you can fully customize your treatment based on style, room-darkening, light-filtering and more. This is the most enhanced way for you to save money each month and upgrade your current window treatments.
So, are you ready to go into power saving mode and reduce your home's energy bills? Our team at Sun Shades Window Fashions are here to support you throughout your automated window treatment journey, and help you pick the perfect solution for your home. Reach out to us here for a free quote and we can get started!