Decorating your home with the pieces that speak to your taste comes with a lot of design and style choices. One of which is your window treatments. This can be a complex process as you really have to hone in on a few key pieces; what is the function of the room you are adding window treatments to? Are you looking for design or functionality? Is complete privacy or light blocking a priority? The list could go on. You might not think about these details at first, but ensuring you have a clear vision for the space you are looking to add window treatments to is the goal. We know that the process can be lengthy at times, and strenuous if you don't know where to start. So, our team put together a few tips and tricks for deciding on which window treatment Is best for your home.
Blinds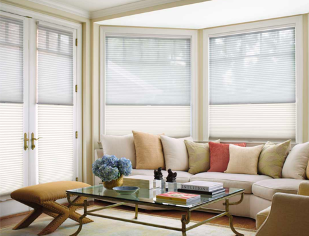 Blinds are the customary go-to choice for builders or renters as they are low-maintenance and can adapt to most room styles. Not to mention, they can be lower in cost should budget be a major part of your decision making. If you are looking for a straight to the point option that is primarily functional, this is the option for you!
Shades
Shades are the perfect middle ground for those looking for both functionality and style, but there are a number of options within this category. You have Roman Shades, which cascade in neat folds when drawn. Honeycomb Shades, which have little chambers that can trap air and filter light, therefore, reducing energy costs. Lastly, Roller Shades pull down from a small tube that retracts neatly back upwards when they are not drawn. Shades can fall in a higher price point as they are made of fabric but come in specialty shapes, can darken rooms and are perfect for most living spaces and doors.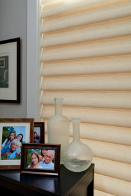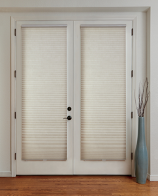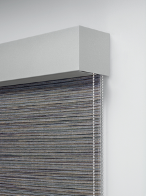 Shutters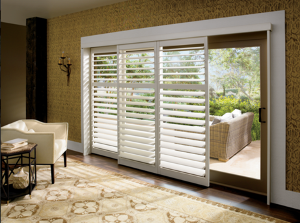 Shutters generally range in a higher-price point, but this is the perfect option for curb-appeal. Are you looking to upgrade a room or home or are currently in the process of building/renovating? Shutters are not only a great way to ensure a higher value when you are looking to sell your home or property, but they are a high-scale wooden option that adds a refined touch to any room.
Curtains / Drapes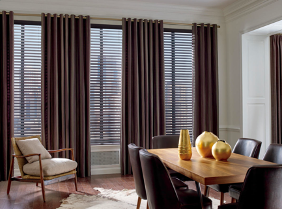 Curtains or Drapes are where you can truly let your imagination run wild. There are a number of incredible fabrics and pattern styles that you can choose from in order to create the perfect living space. This option also falls in a higher price point but can truly add a richness to any space. If you feel curtains or crapes are the right choice for you, it is worth noting that deeper and darker fabrics will fade naturally from the sunlight. Be sure to keep that in the back of your mind when deciding which rooms you would love to see curtains in and the direction they face.
We weren't kidding, it's an extensive process! Adding details to your home always requires care and consideration, and window treatments are no exception. Our expert team of designers and stylists at Sun Shades Window Fashions love helping all of our customers either transform their spaces or start from scratch. If you're looking to add window treatments to your home and you need a helping hand, reach out to us! We'd love to arrange for a free consultation and discuss your vision.