Elegantly housed sun protection for small to very large areas of shade. STOBAG cassette awnings provide convenient sun protection out of a secure box. When the awning is rolled up the elegant and corrosion-resistant aluminum box effectively protects the cover and the mechanical components against environmental influences as well as rain, snow, storms, and dirt. That has a positive effect on the service life of the awning and ensures worry-free enjoyment in the shade.
Depending on the model, the awning can be operated by a crank or an optional electric motor. Several variations of remote controls and controls with sun and wind sensors are available for automation. When the sun is low in the sky in spring or autumn, the practical drop-down valance provides excellent protection. This awning can be rolled out according to your needs, thus protecting your private space.
The TENDABOX and CASABOX models are slim box awnings in a timelessly elegant design. They are especially suitable for shading smaller to medium-sized areas, like in the case of balconies and terraces. The pleasing design of the round or square box allows the awning to blend in harmoniously with the architecture. – as an additional design feature. The end profile provides a tight seal and protects the fabric and jointed arms from rain and dirt. Therefore, ensuring a long service life. Two brackets allow the equipment to be quickly and easily fitted to the wall, ceiling or rafters. The drop-down Volant-Plus is available as protection against glare and prying eyes. All models can be operated using a hand crank or an optional convenient electric drive.
SQUARE OR ROUND DESIGN
The box is available in a choice of square or rounded designs. The clear, crisp lines of the design blend in harmoniously with the surrounding architecture and are also an impressive additional design feature.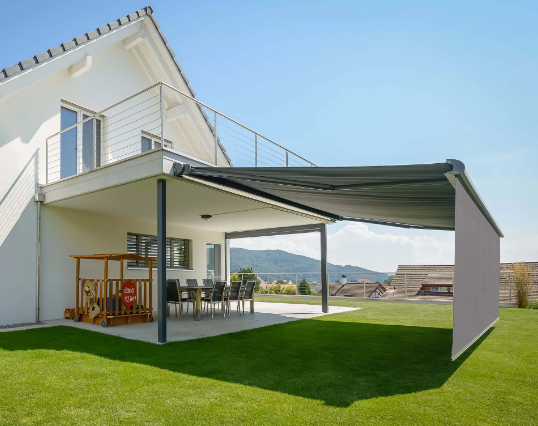 CUBIC CASSETTE
Fabric and mechanisms packaged in a cubic design. The cubic cassette for modern, Angular architecture.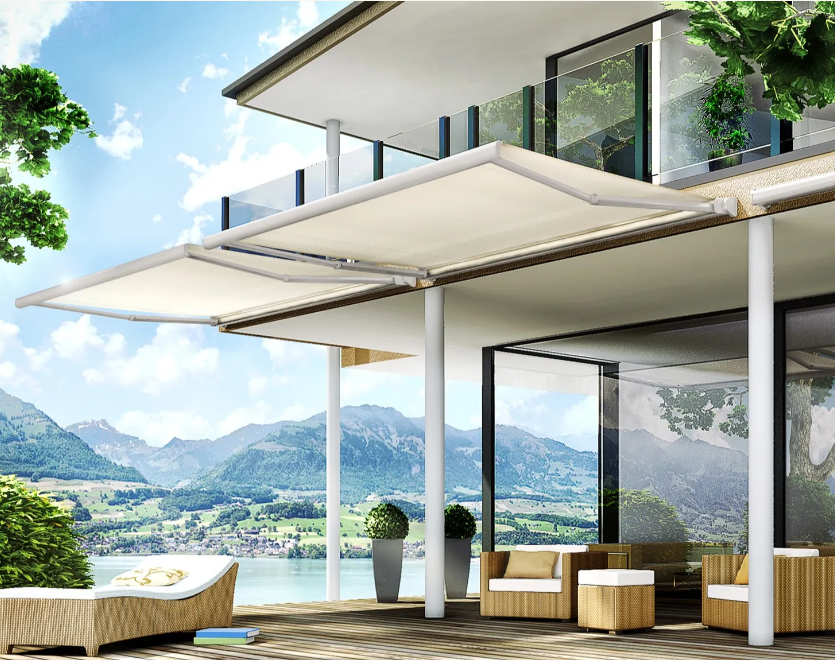 DROP DOWN VALANCE
The rounded drop down valance gives you protection from the setting sun and from prying eyes.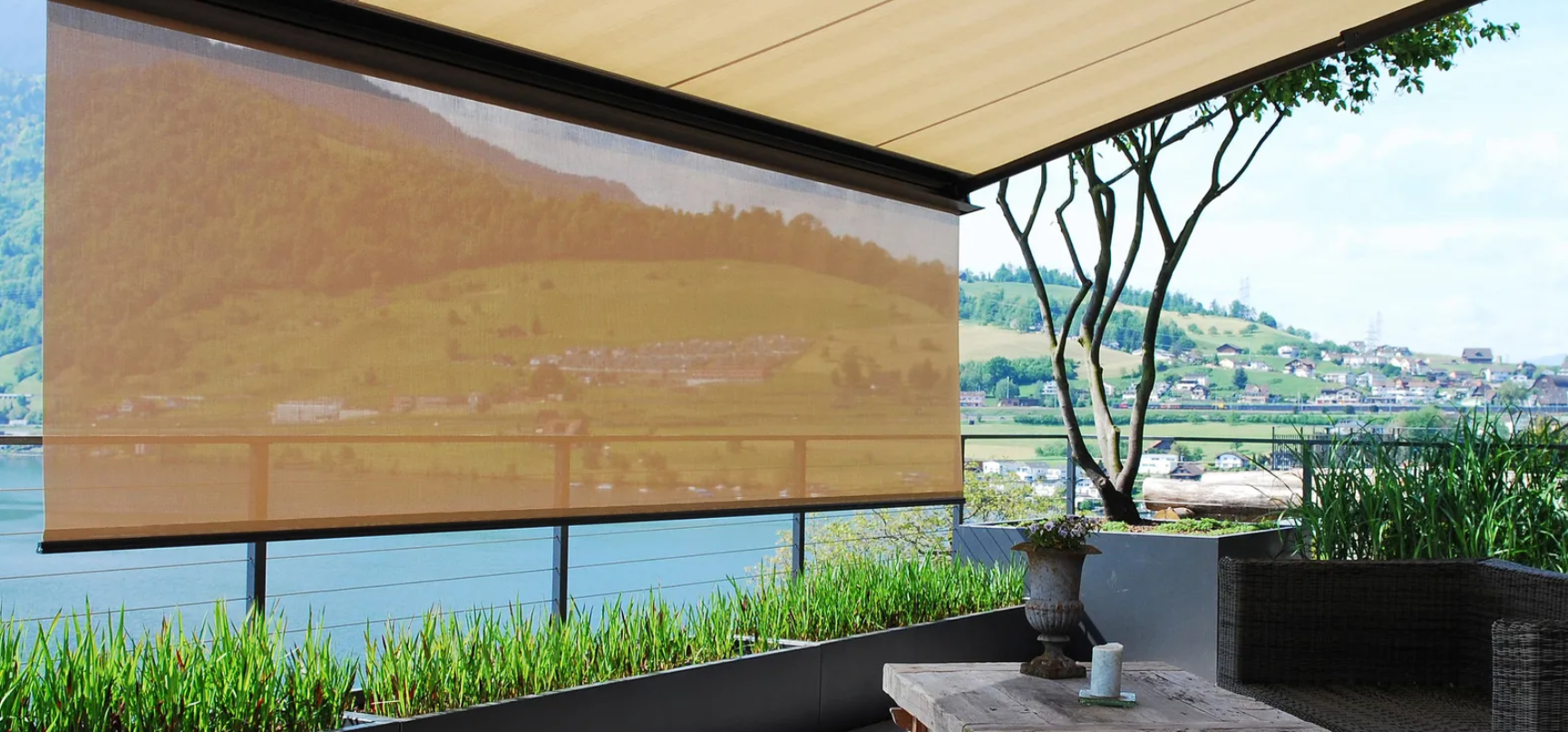 The CAMABOX BX4000 is a stylish cassette awning in a modern cubic design. It features simple and minimalist contours, allowing the CAMABOX BX4000 to blend elegantly into the architecture. As a particular highlight, LED lighting can be optionally integrated into the box, which turns the shaded area into an experience even during the evening hours. The tried and tested closed box effectively protects the fabric and jointed arms from the elements and dirt to ensure a long service life. The variable bracket positions permit a flexible, simple and time-saving installation on the wall, under the ceiling or to the rafters. The CAMABOX BX4000 can be operated by either a crank or an electric motor.