ASTANO
Atrium shading from STOBAG creates a personal oasis of well-being and, thanks to the refined construction, uses the free spaces between existing structures.
Installation between buildings or on existing structures enables effective use of the available space and creates not only new living space in a confined area, but also a visual feature thanks to the modern, cubic design. You are also optimally protected from damaging UV radiation and rain.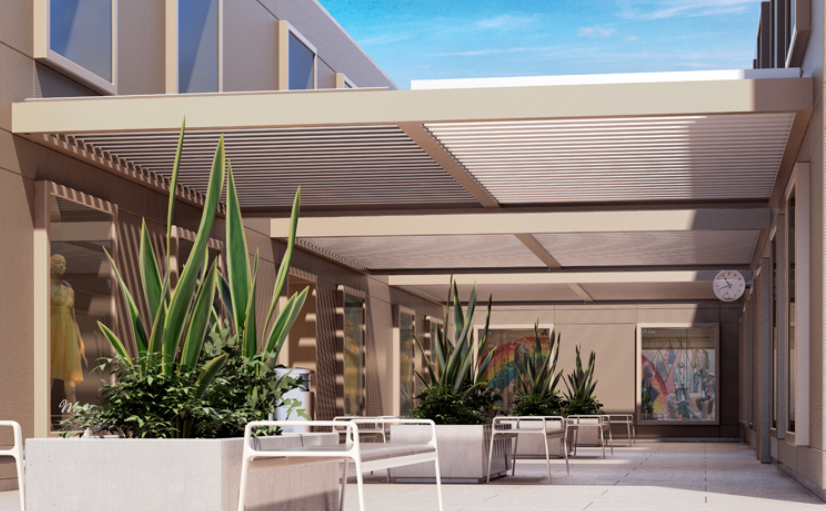 BIO-CLIMATIC EFFECT
The inclining weather-resistant aluminum lamellas permit natural air circulation.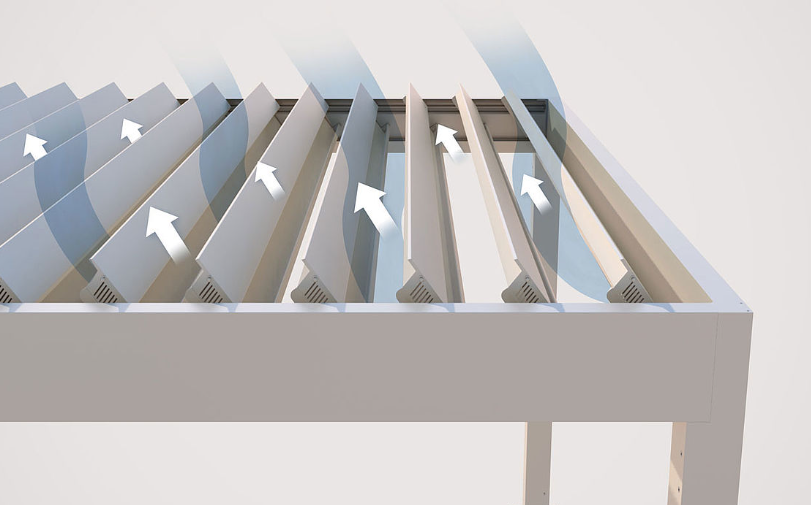 ROOF MODULE
With a width of over 13′ 1", the roof system provides shade of up to 19′ 8" with an additional roof module.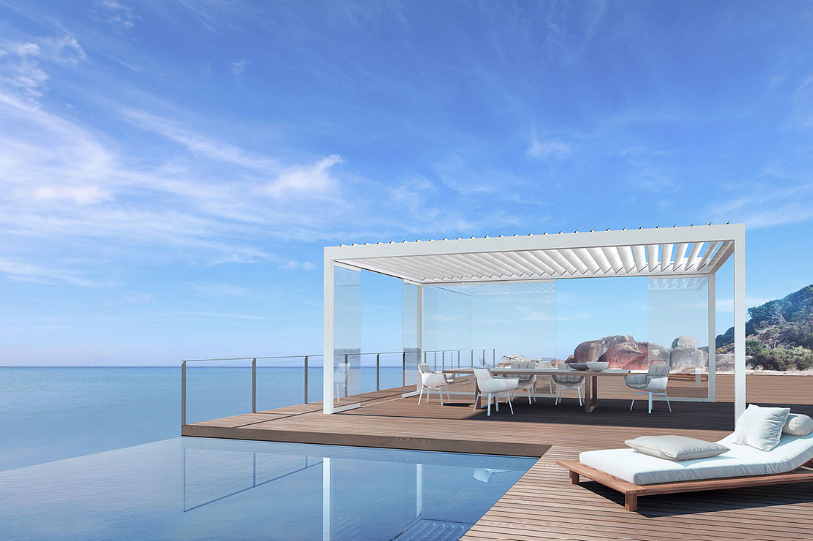 Modularly-expandable system
Inclineable aluminium lamellas
Combined solution for sun and rain protection
Cubic design
Integrated water run-off
Corrosion-resistant aluminum construction
As standard with electric drive
Conveniently expandable with:
Integrated, dimmable LED lighting
Remote control, control systems
Get a Free Quote for this product HERE