AIROMATIC | TARGA
As exterior sun protection, the STOBAG conservatory shading provides the perfect room climate on conservatories, glass roofs, skylights and roof windows. Their compact dimensions make these shading systems especially suitable not only for small but also for large areas.
The elegant box is self-supported and, as all the other profiles and cast parts, made of high quality aluminium.
Thanks to sliding guide rails, special conservatory designs can be shaded without a problem. The patented extension strut technology allows the fabric areas to be extended across the conservatory roof. Even with a small roof inclination, the patented filled cylinders mechanism ensures perfect tensioning of the cover. Conservatory awnings, which combine horizontal and vertical shading in one system, are also available.
VARIABLE GUIDE POSITION
The guide rails, which slide to a maximum of 3′ 3" to left and right, are extremely flexible.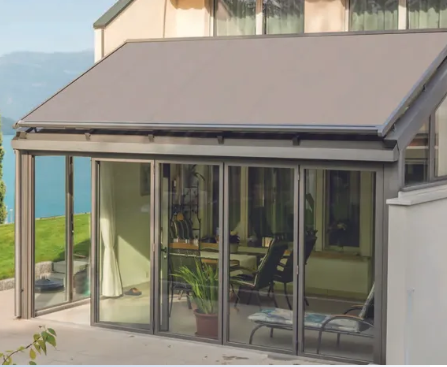 FASTENING
Different types of fixing brackets allow easy and flexible installation on existing substructures. Extra noise damping is also available upon request.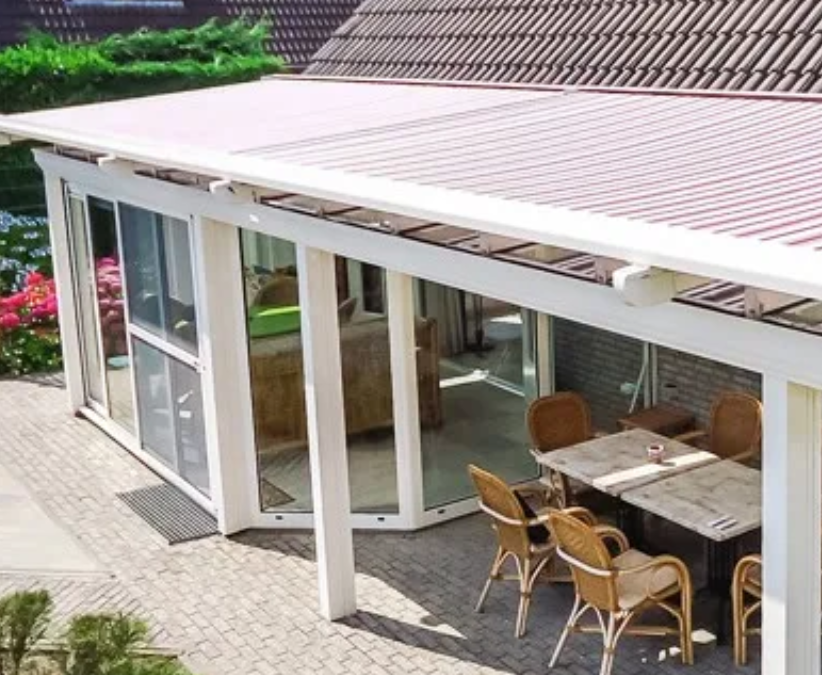 The AIROMATIC models are perfectly suitable for exterior installation on conservatories, glass roofs and skylights. Their compact constructions make these awning systems especially suitable for small and medium areas.
The lateral, patented gas filled struts ensure constant and perfect tensioning of the cover. A choice of fixings allows flexible and easy installation – even on a complicated substructure.
An electronically controlled motor with automatic end stop drives the awning. Do you want more convenience? Remote controls as well as sun, wind, rain and temperature sensors are also available.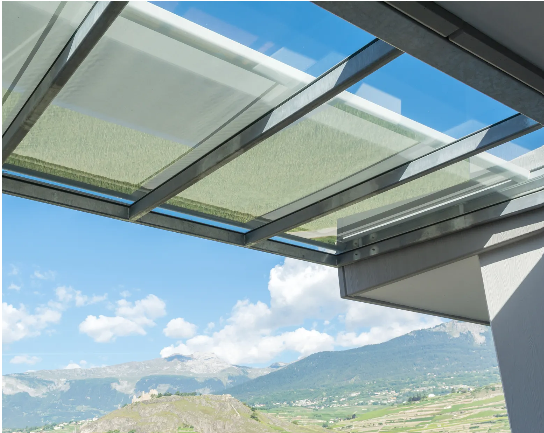 The TARGA models are suitable for larger, complex glass roofing and substructures. The exterior awning protects against the sun and heat and generates a pleasant indoor climate – with excellent visual characteristics.The guide rails can be moved inwards and can thus shade even specially shaped or inclined conservatories.