VENTOSOL
VENTOSOL stands for modern and solid shading for facades and has a wide range of uses. The SIR System (Soft Integrated Retaining System), which works like a zip, guarantees maximum stability of the internal fabric guidance system. VENTOSOL awnings withstands strong winds (75 mph*).
ROUND OR SQUARE DESIGN
Round or square box designs are also available in the SIR vertical versions – the perfect design for every facade.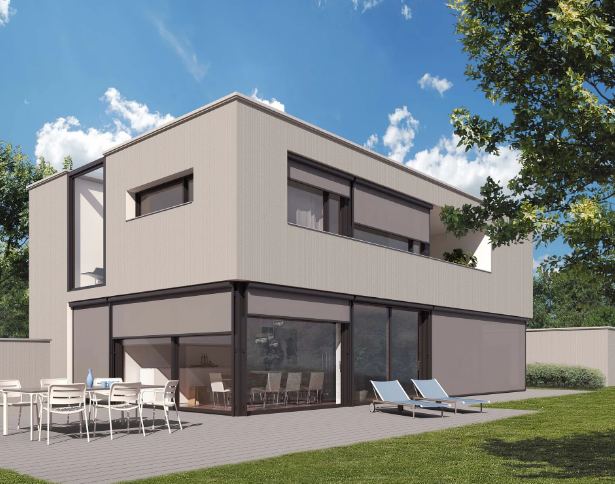 MAXIMUM STABILITY
The Soft Integrated Retaining System (SIR System) ensures maximum stability and prevents light from entering between the side guide rails and the fabric.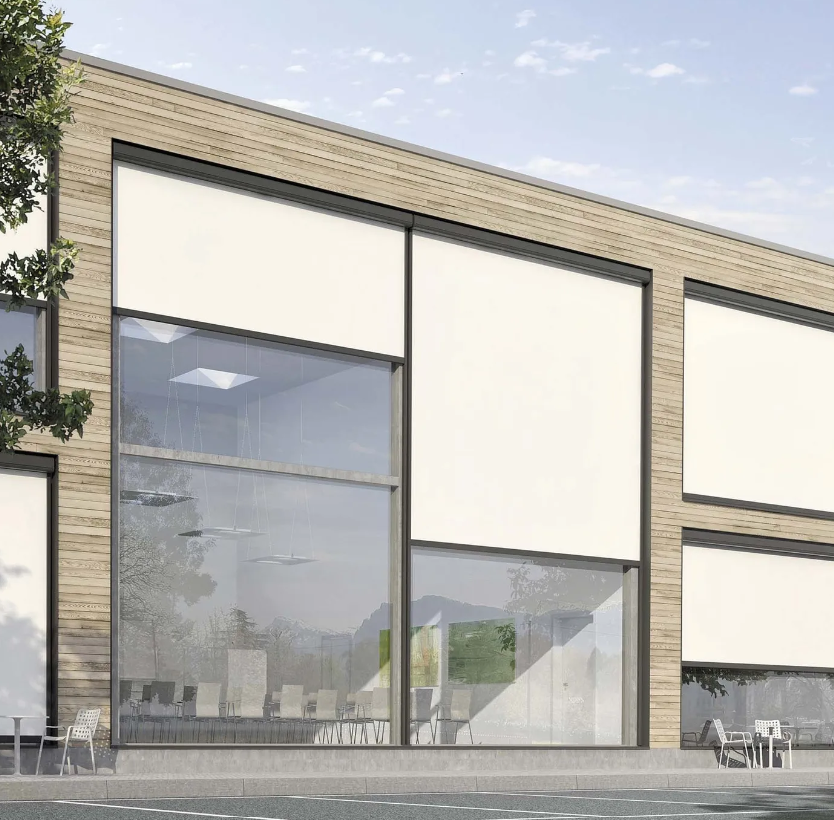 WHAT PURPOSE DOES IT SERVE?
Depending on the fabric, there are different uses.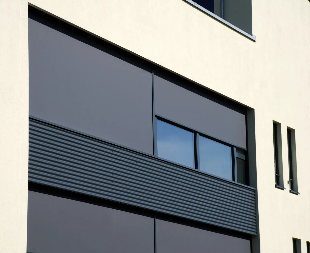 PERFORATED
Thanks to the slightly perforated structure the high-tech fabrics offer translucent sun and heat protection without obstructing the view to the outside
ACRYLIC
The classic acrylic fabrics, which are tightly woven, offer the best possible UV and heat protection.
BLACK-OUT
The black-out fabrics with their special coating to stop light from getting through ensure complete darkness.
UNIVERSAL
The UNIVERSAL vertical awning models, with three different lateral guides, do credit to their name. The choice between aluminum guide rails, stainless steel wires and chrome steel rod guides offers architects a wide range of options.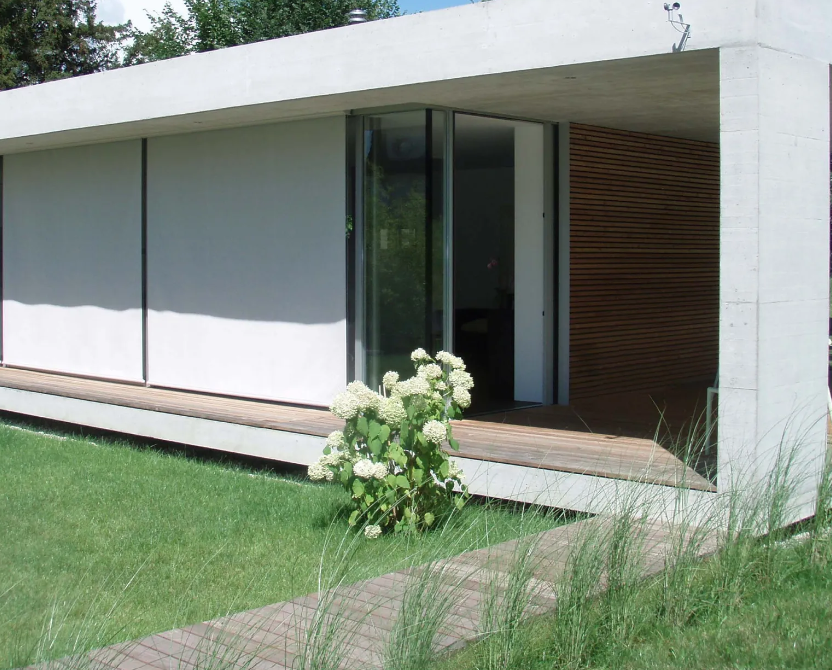 Get a Free Quote for this product HERE