Having a home with a beautiful picture or bay window is not only an incredible feature on the outside, but even more so on the inside. Dressing such a large window with the very best treatments available can provide a sophisticated and modern look to any home, but there are a few factors to consider while making your decision.
First off, it's important to note that just like their treatments, windows come in all types, shapes and sizes. Your home will either have Traditional or Separated bay, picture, or large feature windows. Traditional is exactly what you would expect, broad windows that are either all connected or one large pane.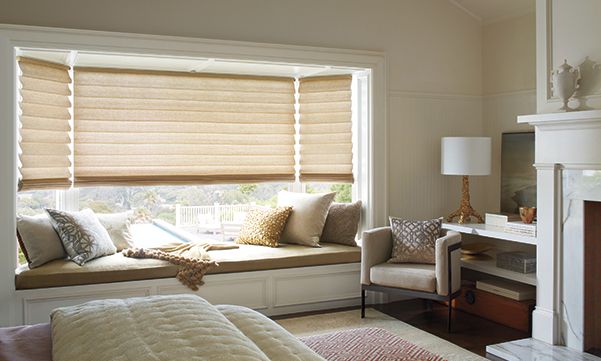 Separated is when you have a number of windows that have a small portion of wall in-between each one, normally surrounded by a trim.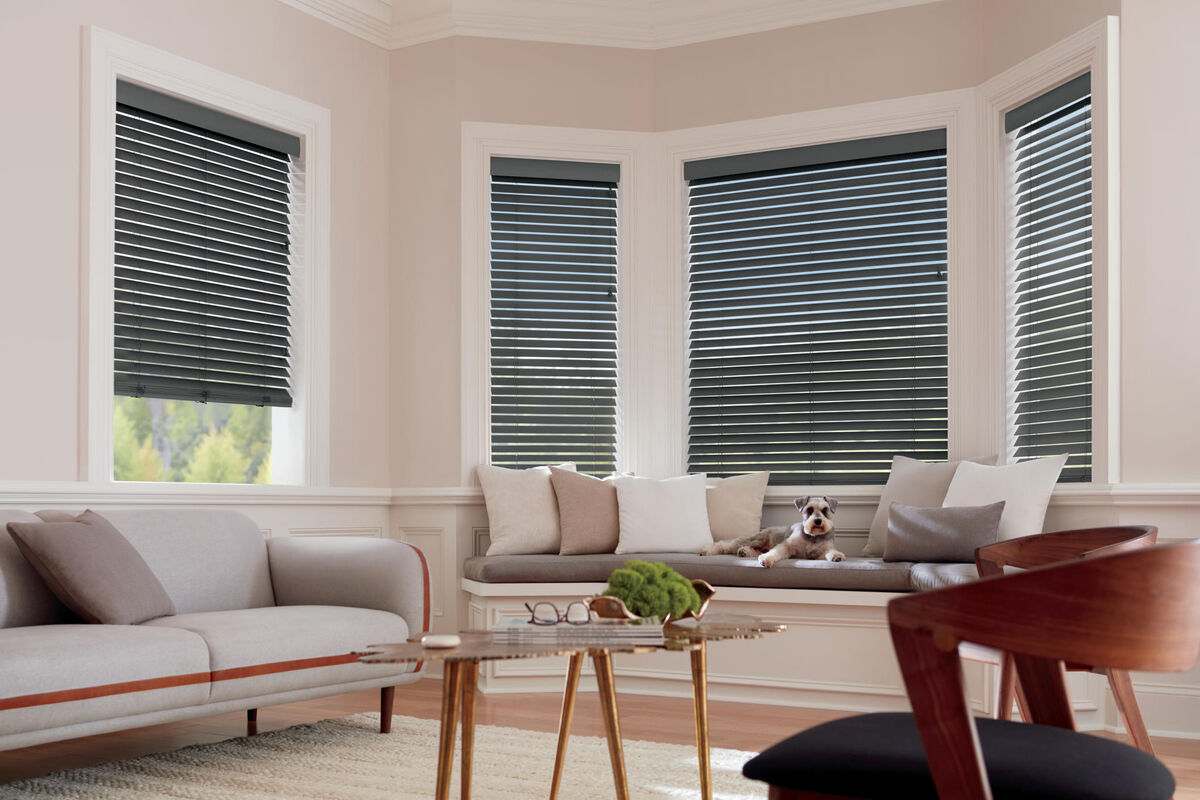 Now that you have determined your window type, let's take a closer look at a few options that are suitable for both types of feature, picture or bay windows.
Cellular Shades
Adding Cellular Shades to your feature window is our number one recommendation! Cellular Shades are an extremely lightweight option that require very little depth once installed and fit tightly to the window allowing for less light to leak in, making it an ideal choice for bay, picture or large feature windows. They will also take up less space when they are fully raised, keeping the top of your windows looking sleek rather than heavy with too much extra fabric.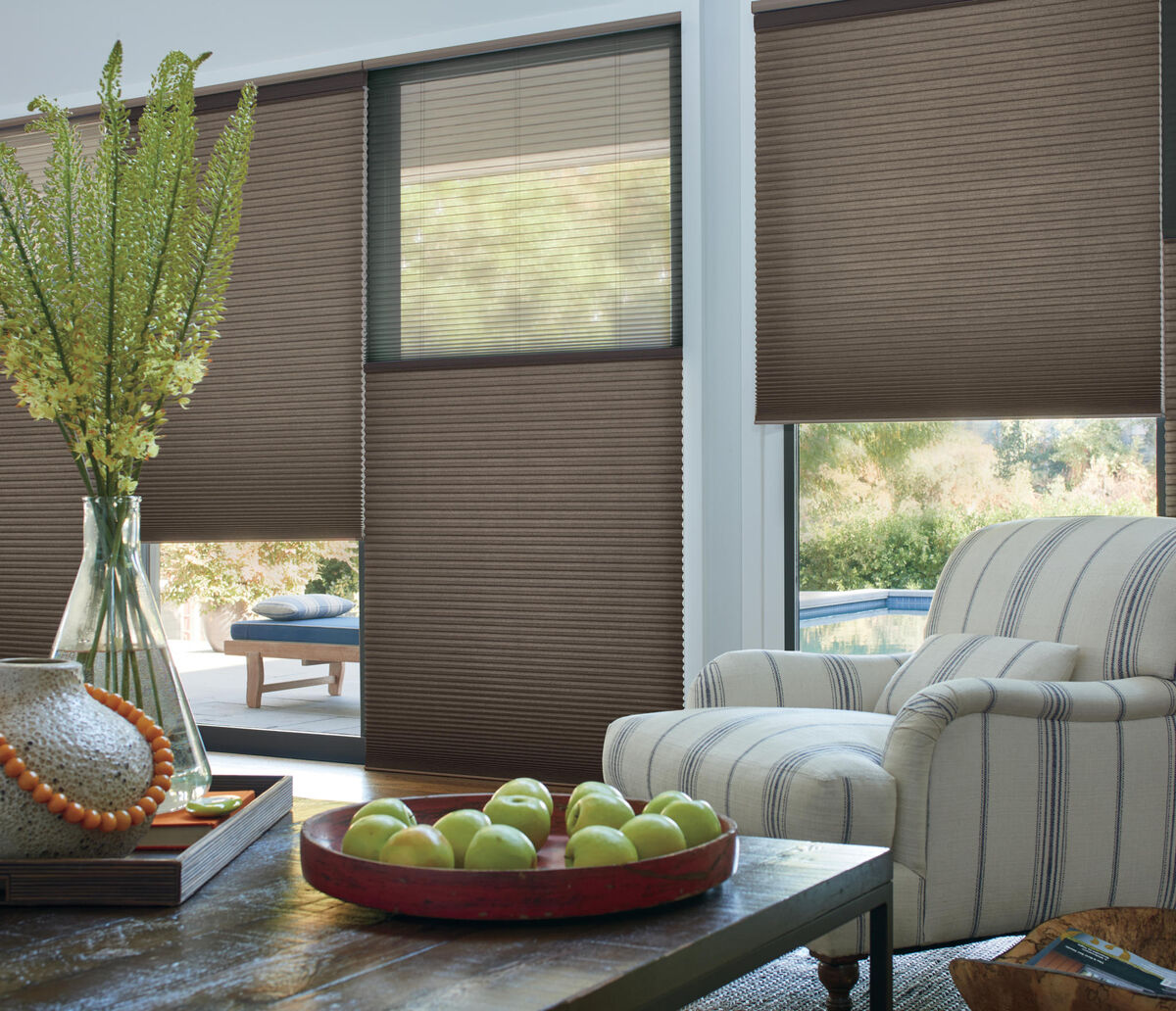 1-Inch Wood Blinds
If your home has wood accents, or you are looking for elegance versus a modern design choice, adding 1-Inch Wood Blinds to your windows is a great choice. As Wood Blinds come in a few sizes, we recommend the 1-Inch option as it is slightly more narrow. Selecting a 1-inch option versus the standard 2-2.5 inch means this specific treatment requires less depth from your window. If you know that your home's feature window is not as deep as the standard, and you want to ensure your blinds do not stick out past your framing, this is the best option for you.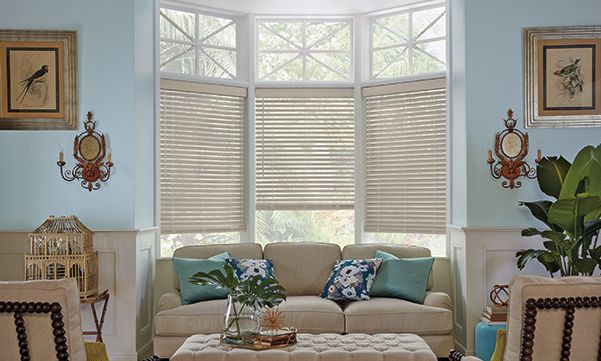 Woven Wood or Roman Shades
Woven Wood or Roman Shades provide a wide variety of options and customizations that will allow you to really personalize your feature window! Not only do they offer different textures from stitched fabrics, to woven woods, to textured weaves, but they run over the edge of your window's trim. Having an option that is slightly wider than other treatments means less light will leak into your space. If full customization and having darker living spaces are at the top of your list, this is the perfect option for you.

Shutters
Shutters can really add sophistication to your window, but they come with more limitations than our other recommendations. Although Shutters are a gorgeous option for a window as grand as a bay, picture or feature window, they require a lot of depth in order for them to properly tilt open and closed. If your home has a window that is fairly deep and has the required space for them to open naturally, then Shutters are a very elevated option! If your home has Separated windows, or if your window's spacing is limited, we would recommend Wood Blinds as a great alternative.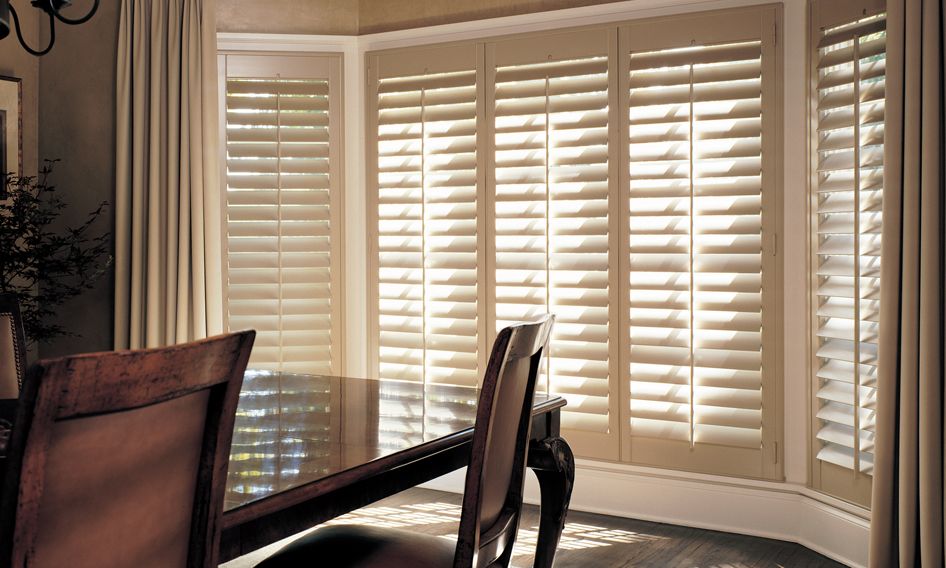 Now that you have a few recommendations from our window treatment experts, it's time to begin your feature window décor journey. Our team is on-call and ready to assist you create the perfect window setting and provide expert guidance along the way. Reach out to us here to get a free quote and book an in-store, in-home or advanced virtual consultation today. We can't wait to hear from you!