The décor elements throughout your home need upgrading over time in order to keep your space feeling and looking fresh, and that includes your window treatments! Let's take a closer look at a few signs that your window treatments are in need of an upgrade.
Warped, Bent and Broken Slats
If you have faux wooden blinds in your home that have faced direct sunlight for a long period of time, they can begin to bend. As for real wooden blinds, if they have been exposed to moisture, you might find that they are beginning to warp.
If your blinds are beginning to warp or bend, now is the perfect time to start exploring new options for your home that are suitable for the space you'd like to install them in! If you prefer the look of natural elements, and have a lot of direct sunlight, adding Hunter Douglas solar shades to your space can block out harsh UV rays and last for long periods of time.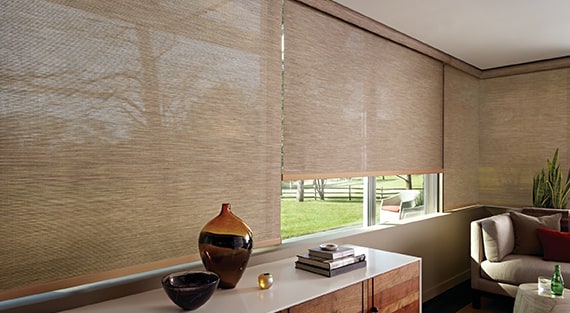 Hunter Douglas Designer Screen Shades
Difficulty Opening
If your treatments are becoming difficult to open, it might be time to upgrade! Curtains and blinds can begin to experience some resistance after many years of use due to worn out mechanisms, or even frayed cords if you have a corded system.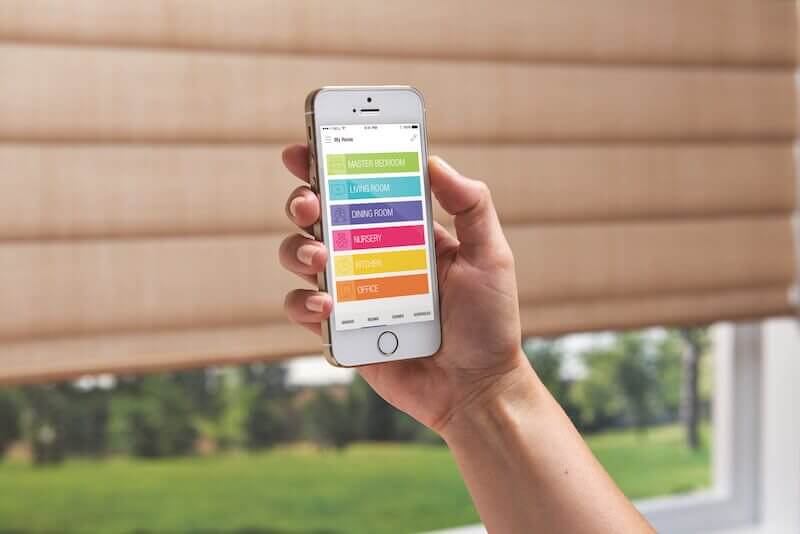 If your treatments don't open the way they used to, it might be time to consider bringing a motorized or automated system into your home. If you want to add ease of use to your space, adding a motorized treatment will create a convenient and long-lasting opening and closing process. Should you want to elevate your home further, and introduce smart home technology, the Hunter Douglas Powerview® system is an excellent addition. This option will not only last for a long period of time, but you can set timers based on your schedule, and open and close your treatments from your devices.
Discoloured Fabrics and Slats
If your window treatments are beginning to discolour from years of use in direct sunlight, we would recommend an upgrade! The harsh UV rays from direct sunlight can result in discolouring on both fabrics and natural elements like wood, but there are a number of options that you can upgrade to that are designed to withstand harsh light. The Hunter Douglas Silhouette®, Luminette® and Pirouette® Shadings are designed to protect your home from UV light. So, not only will your treatments withstand many years or direct sunlight, but they will protect your furniture from discolouring as well.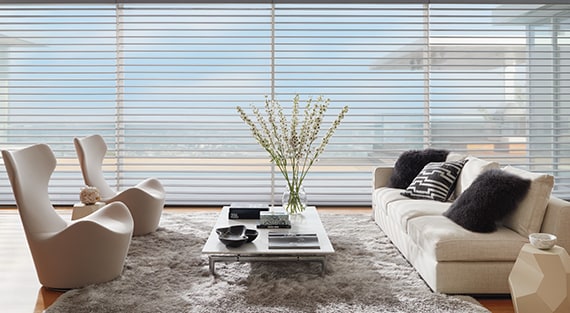 Hunter Douglas Silhouette® Shadings
New Windows
If you've updated your home's windows, that means you'll need new treatments! Your new windows may have specific needs and size requirements that your current treatments don't meet, and that's where we come in. If you are looking for new treatments to compliment your home's new windows, reach out to us here and we can get started.
Window treatments do a lot of work for you as they protect the inside of your home from harsh light, offer the privacy you need in order to have a comfortable living space, all while adding a touch of design. If your window treatments are in need of a fresh look, our team is ready to help you select the perfect option for you space! Give us a call here, or provide a few details on your project here to receive a free quote before you begin.