Just like anything you add to your home, your window treatments should be the perfect addition to any room, and compliment not only your interior style, but the window shape and function itself. The list of options for window treatments is already a long one, from fabrics, colours, materials, etc., so deciding between vertical and horizontal blinds can be yet another choice you may have to make.
Our team of experts have a few tips that can help guide your decision when comparing vertical blinds versus the more traditional choice: horizontal. Let's take a closer look at what the difference is between these two treatment choices, and few places or window types that might call for vertical blinds.
What's The Difference Between Horizontal and Vertical Blinds?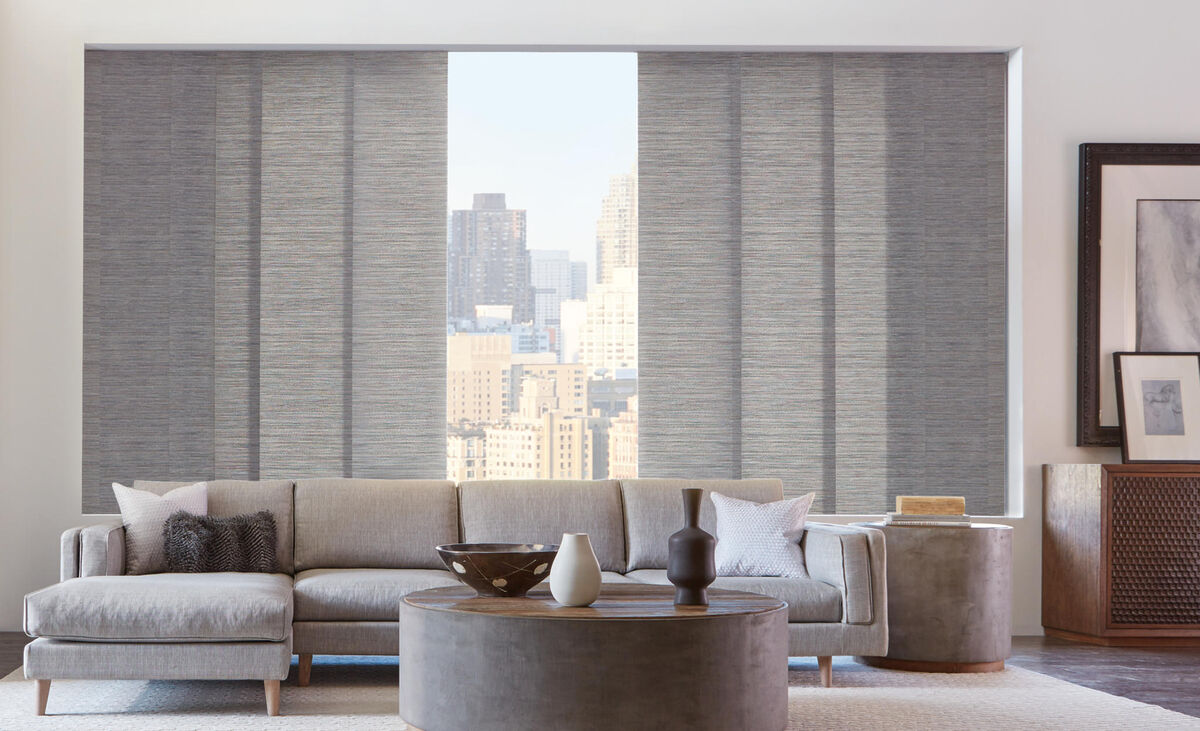 Hunter Douglas Skyline® Gliding Window Panels
Vertical blinds, versus horizontal, have slats that run up and down, rather than left and right. The long slats that they offer allow for more space to be covered if your home has long and tall windows. Vertical blinds also open and close from side-to-side rather than up and down due to the sheer weight your treatments will carry in order to cover a larger window.
Vertical blinds are the ideal choice for a room that has tall or large treatments as they create a more open and spacious feel through their design, can offer a completely unobstructed view as they will sit on the ends of your windows when fully open, and will naturally allow for more light to filter in when closed.
When to Use Vertical Blinds
If your home or space have windows that seem larger than life, or they are uniquely placed, vertical blinds can be an excellent alternative.
Wall to Wall & Floor to Ceiling Windows
If your home has grand floor to ceiling or wall to wall windows that need a treatment that can compliment not only your room, but the entire span of windows your room has, vertical blinds are the perfect addition!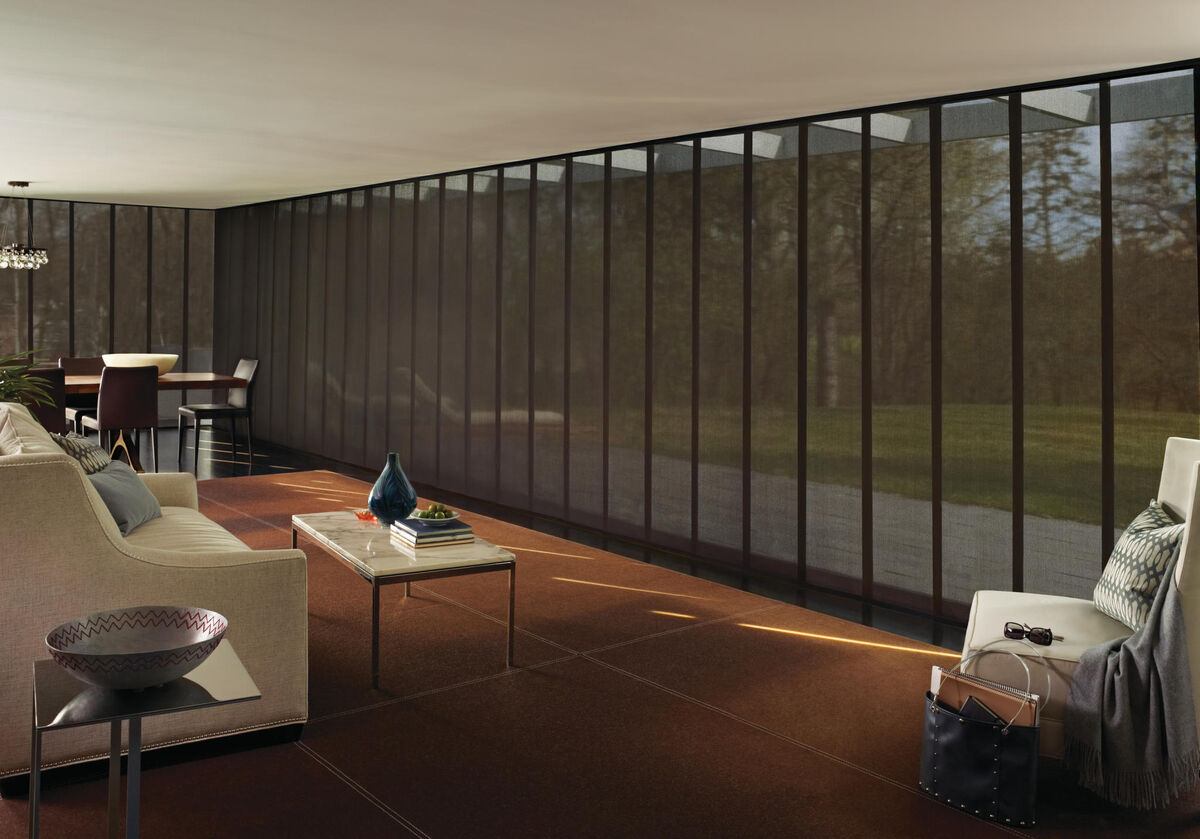 Hunter Douglas Skyline® Gliding Window Panels
To Maintain an Obstructed View
Vertical blinds that are customized to fit your space perfectly can be a great option for any room in your home, including the kitchen! If you have an incredible view that you want complete access to, vertical blinds will give you the unobstructed view and privacy that you need.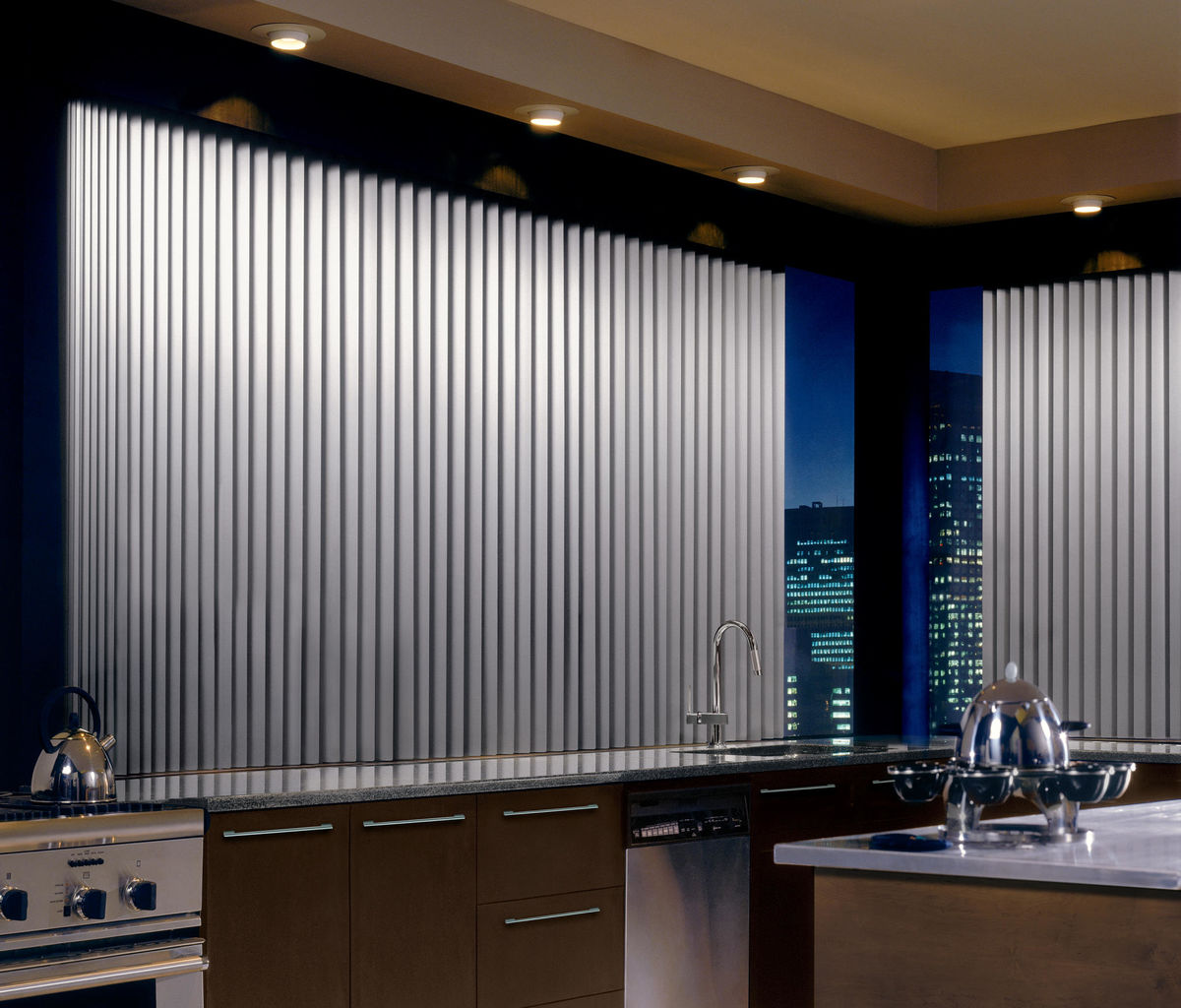 Hunter Douglas Somner® Custom Vertical Blinds
For Sliding Doors
The most popular use for vertical blinds is for homes that have a sliding door. With a number of different styles, designs, and fabric choices, adding vertical blinds to your sliding doors will not only assist in keeping them fully functional, but it can add a touch of style to your space.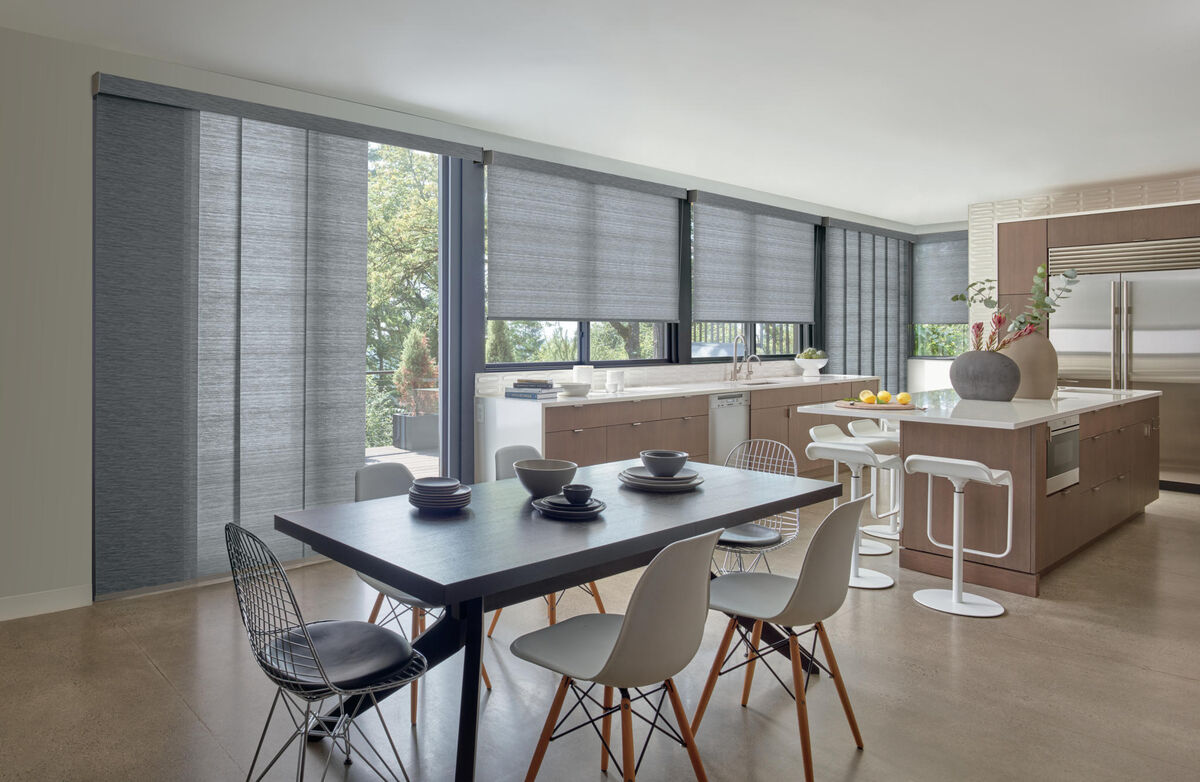 Hunter Douglas Designer Roller Shades
Not For Windows, But to Divide Your Space
If you're looking for a unique way to add division to an open space, or you'd like to add some privacy to a certain part of your home without making any structural changes, adding vertical blinds can be an extremely affordable way to divide your space! Like a sliding barn door, or even pocket doors, vertical blinds will open and close from side-to-side, separating one space from another with ease. You can also choose from a number of different fabrics and colours to ensure your treatment matches your home's interior design.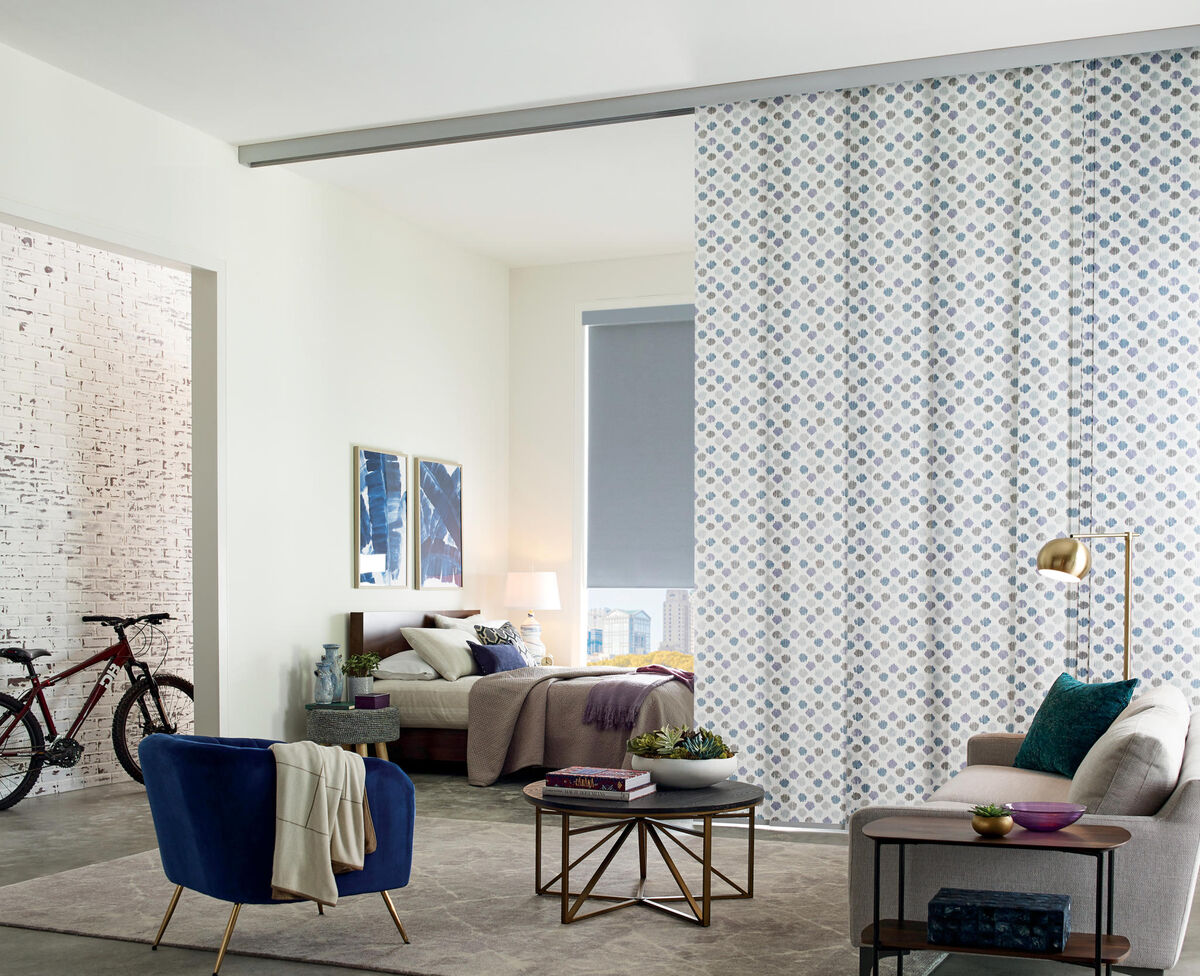 Hunter Douglas Skyline® Gliding Window Panels
At Sun Shades Window Fashions, our team of experts are always here to help you find the perfect treatment for your home, whatever that may be! To explore all of our indoor treatments, click here.
If you're ready to start planning your next window treatment addition, visit us here for a free quote on your next project. We can't wait to help you find the perfect treatments for your home!