Though it may not be noticeable at first, windows have a significant impact on the appearance and feel of your basement. As a result, your window treatments must be both useful and adaptable in order to make the area feel just right. 
There's a lot to consider when picking curtains for small basement windows, from optimising light in darker, more cramped places to making unusual window sizes fit with your design. Basement curtains are one possibility, but they aren't the only one. With these pointers, you'll be able to choose the ideal window coverings for your home!
Maximising Your Space 
Basements are known for their small, unusual windows, which are often placed in less-than-ideal locations. But that doesn't rule out the possibility of making the most of them. 
Roman Shades come in a wide range of styles to suit every window. These entirely personalised treatments, which range from the elegant design of Cascade Roman Shades to the traditional styling of Relaxed Roman Shades, fit smoothly inside the window frame to optimise coverage and style at the same time.
Custom Drapery is another ideal way to make your little windows look larger and more of a focal point in your room! There are tons of curtain options from fabrics to patterns and textures that can help stretch a tiny window in any style that matches your decor.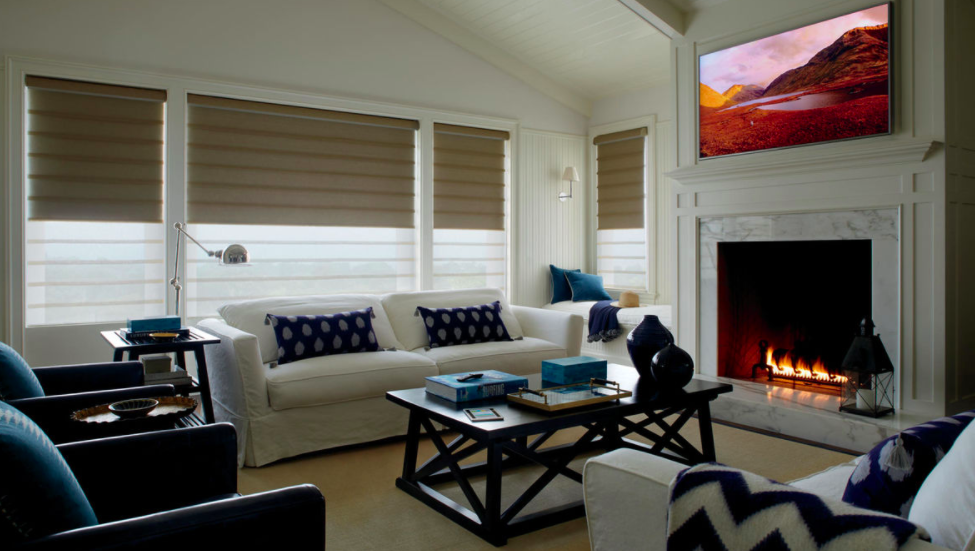 HUNTER DOUGLAS VIGNETTE

®

MODERN ROMAN SHADES
Maintaining Privacy 
Selecting custom coverings that ensure seclusion is the ideal choice if utility is more important than appearance in your basement. Cellular Shades have a sleek, modern appearance while providing complete privacy as well as improved insulation and temperature management, which may be a common challenge in damp and older basements. 
Blackout Roller Shades, on the other hand, provide complete darkness, additional UV protection, and increased energy economy. These features make Roller Shades ideal for narrow spaces or other locations where keeping your items safe is critical.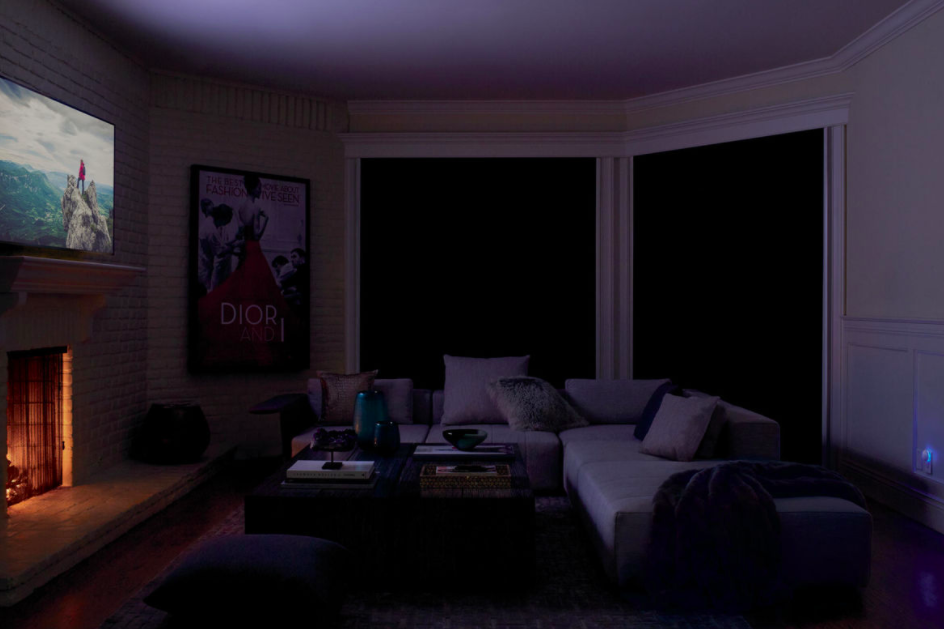 HUNTER DOUGLAS DUETTE

®

HONEYCOMB SHADES
Brightening Up Your Space
The window treatments you select may turn a gloomy basement into a bright and welcoming room! Solar Blinds are a cloth material, and offer protection against UV radiation while allowing you to see outside and let light in. This option will decrease glare, heat, and protect your furniture and floors from deteriorating. If you're looking for full-on sunlight, raise your blinds to add brightness whenever you need it. 
Another easy approach to brighten up your basement is to use motorised blinds. You can give your shades or blinds even more usefulness with this simple control system. Motorised blinds come in a variety of fabric types and can reduce glare while preserving a clear view of the outside. You can use a smartphone app, portable remote, or wall remote to operate your motorised shades, making it easy to create the perfect setting for movie or game night!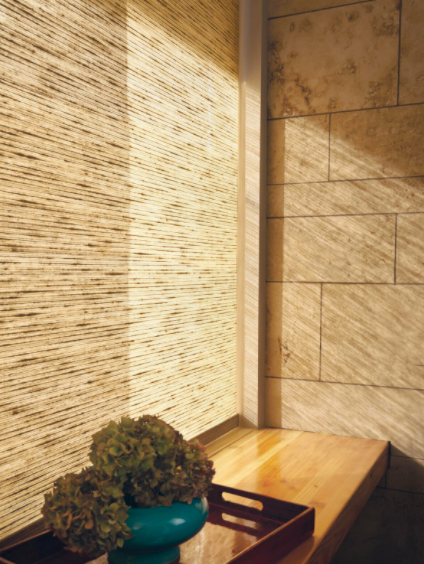 HUNTER DOUGLAS DESIGNER ROLLER SHADES
Customize Your Space
Regardless of the window coverings you pick, don't be afraid to let your flair come through, even in the smallest rooms in your home. Choose a material with colour and pattern to offer a burst of personality or finish your custom window coverings with a distinctive trim or border to add a little extra! 
Basement window coverings should be practical, long-lasting, and attractive. By picking the correct ones, you can make your basement feel open, bright, and perfectly designed to your personal style. 
For additional ideas on how to update your basement windows, get a free quote from us here so you can get started on your next project!