Privacy is essential, especially in the lively neighbourhoods of Mississauga. Big windows in your home can invite prying eyes, and while curtains are a traditional fix, they might not suit your style. If you seek modern, sleek alternatives for privacy, you're in the right place. At Sun Shades Window Fashions, we excel at offering diverse solutions for optimum privacy. Here are our top recommendations:


Hunter Douglas Elegant and Privacy Alustra® Roller Shades
Our Hunter Douglas Alustra® Roller Shades meld elegance with functionality, perfect for those desiring privacy and style. These modern shades offer a sturdy barrier, with smooth operation for light control. The luxurious texture and finish of Alustra® Roller Shades amplify your space's aesthetics while ensuring privacy, serving as a stylish window treatment solution. Now, let's delve into other mounting options to further cater to your privacy needs without sacrificing style.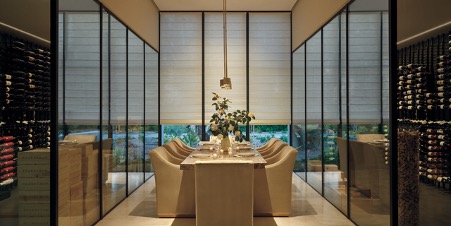 Mount Choices: Inside and Outside:
The choice between inside and outside mount can significantly impact the level of privacy you attain. An inside mount with a light-filtering shade can keep things airy and bright, while an outside mount with a blackout shade can be pulled down for added privacy whenever needed. It's all about smart layering that aligns with the sleek appeal of shades.


Privacy Liners:
Adding a privacy liner to your existing shades is a straightforward way to enhance privacy. They seamlessly blend with the shades, ensuring that the aesthetic vibe of your space remains undisturbed.


Vertical Blinds for Patio Doors:
Patio doors can be tricky for maintaining privacy without losing the view. Vertical blinds are a great fix, offering privacy, light control, and a sleek look. Their adjustable slats allow easy light management, while a variety of colours and materials ensure they blend well with your decor, making them a stylish, practical choice for patio doors.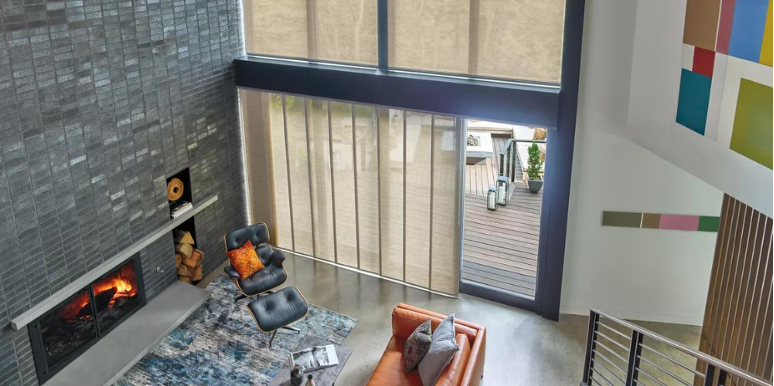 Invest in Custom Window Treatments:
At Sun Shades Window Fashions, we swear by the magic of custom-made window treatments. Ready-made products might miss the mark when it comes to perfect fit and functionality. Our custom solutions are tailored to ensure that your privacy, along with your stylistic preferences, are met to a tee.


Unveiling Elegance, Your Gateway to Stylish Privacy
Your home is your haven, where privacy, style, and natural light should harmonize. At Sun Shades Window Fashions, we unfurl a realm of chic window treatments to cloak your sanctuary in elegance while warding off curious glances. We're just a call away to tailor your window fashion dreams.

Step into our world or drop by our showroom—embark on a journey toward a stylishly private abode. Your windows will beam with finesse, and your serenity will soar!