Deciding on the perfect window treatments for your home takes time and planning, but there are a few tips and tricks that can help make the process easy, leaving you with the perfect option that compliments your home. Let's take a closer look at what our Sun Shades experts would recommend when considering your new treatments.
The Do's:
Go with style AND function
This applies to almost all types of window treatments, but curtains and drapery especially! If you're getting treatments for a specific room in your home, let's say a playroom or a high traffic area, curtains or drapes can add a cozy feel but be sure to measure properly so you have a floor-length look. Anything longer that "puddles" on the floor could get in the way or dirty easily.
Extra tip: consider this in your kitchen as well! Curtains and drapery are generally not the right choice for kitchens, so be sure to select a more durable and safe option like wooden or alternative material blinds.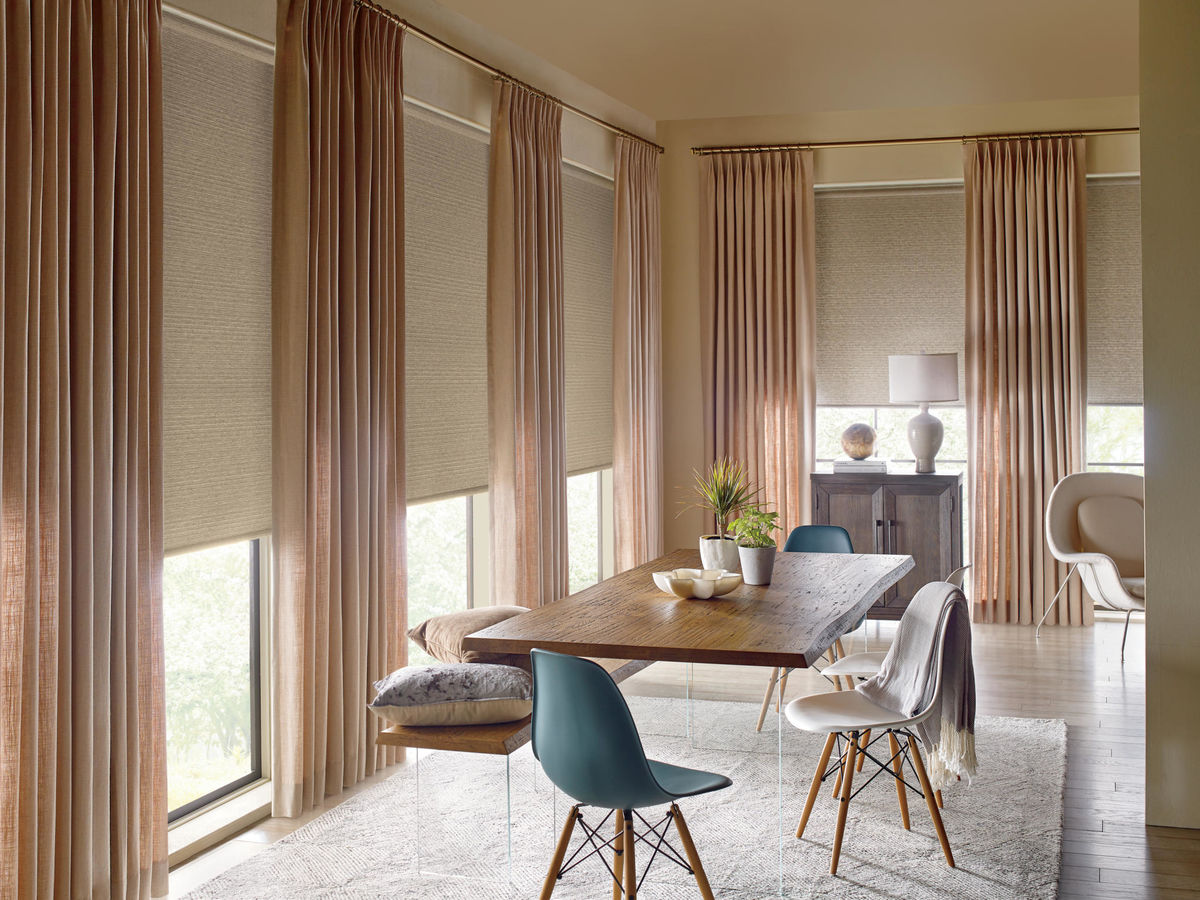 Consider the architecture of your home
If there is a certain kind of window treatment that feels like the perfect fit for your home, be sure to consider the structural and architectural details of your space. If you have slanted or low ceilings, or all of your windows are in one confined area, curtains or drapes might not be the best choice. Selecting blinds or shades will allow you to have the same amount of design freedom without the concern of having to adjust or run into installation issues.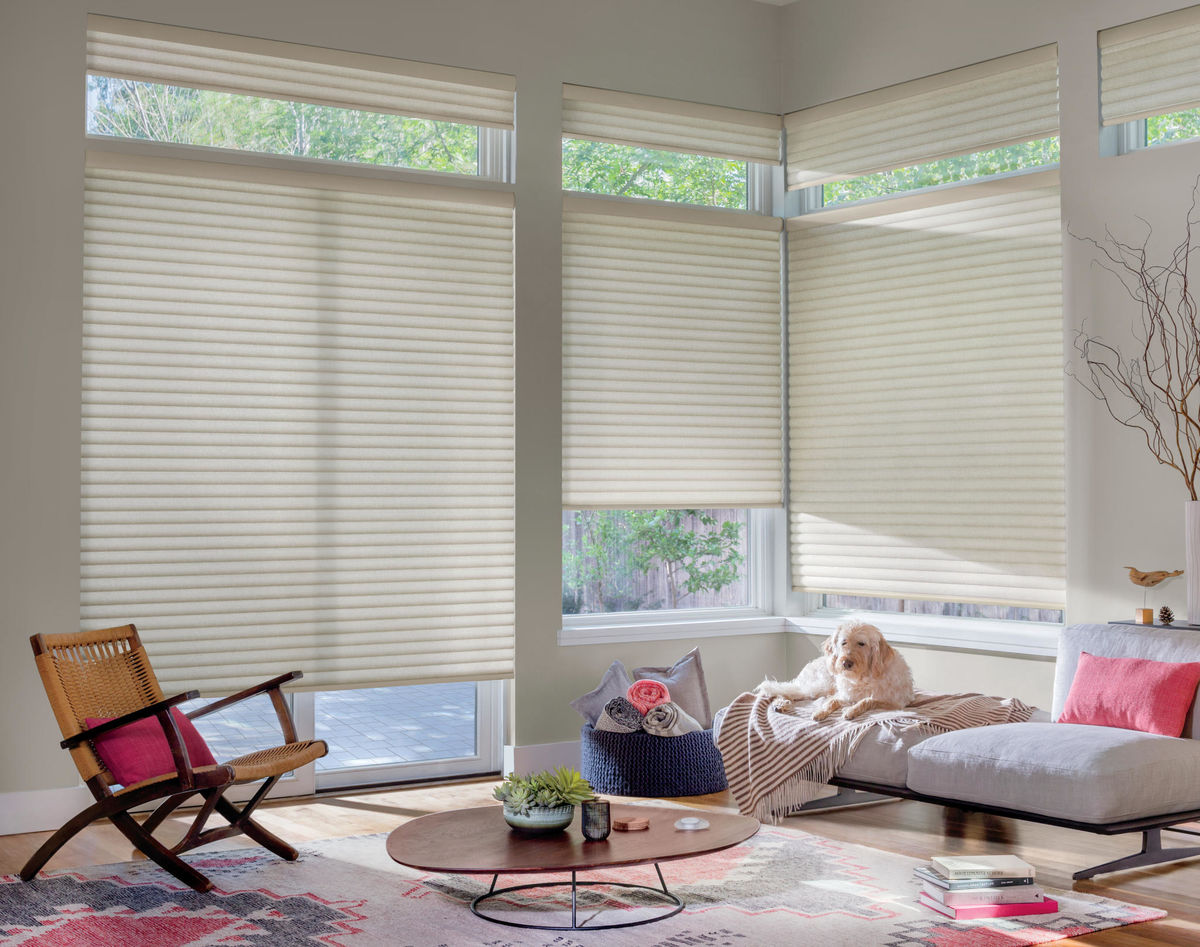 Order samples
Before you make your choice, order samples! If you've decided on a style and fabric type, bring home a few samples so you can test out your choices. Ordering custom treatments or making large changes to your existing window décor is a big project, so it's important to be absolutely sure that the colour, style, and overall design matches perfectly.
The Don'ts:
Mixing up styles in each room
Just like paint colours and furniture, it's important to stay consistent! If each room in your home needs window treatments, select similar fabrics and treatment types so every space feels cohesive with one another. For example, if you go with a woven fabric shade, but want to add a formal or soft touch in the dining room or bedroom, you can add sheer curtains or silk shades to the sides of your windows so it feels dressed up.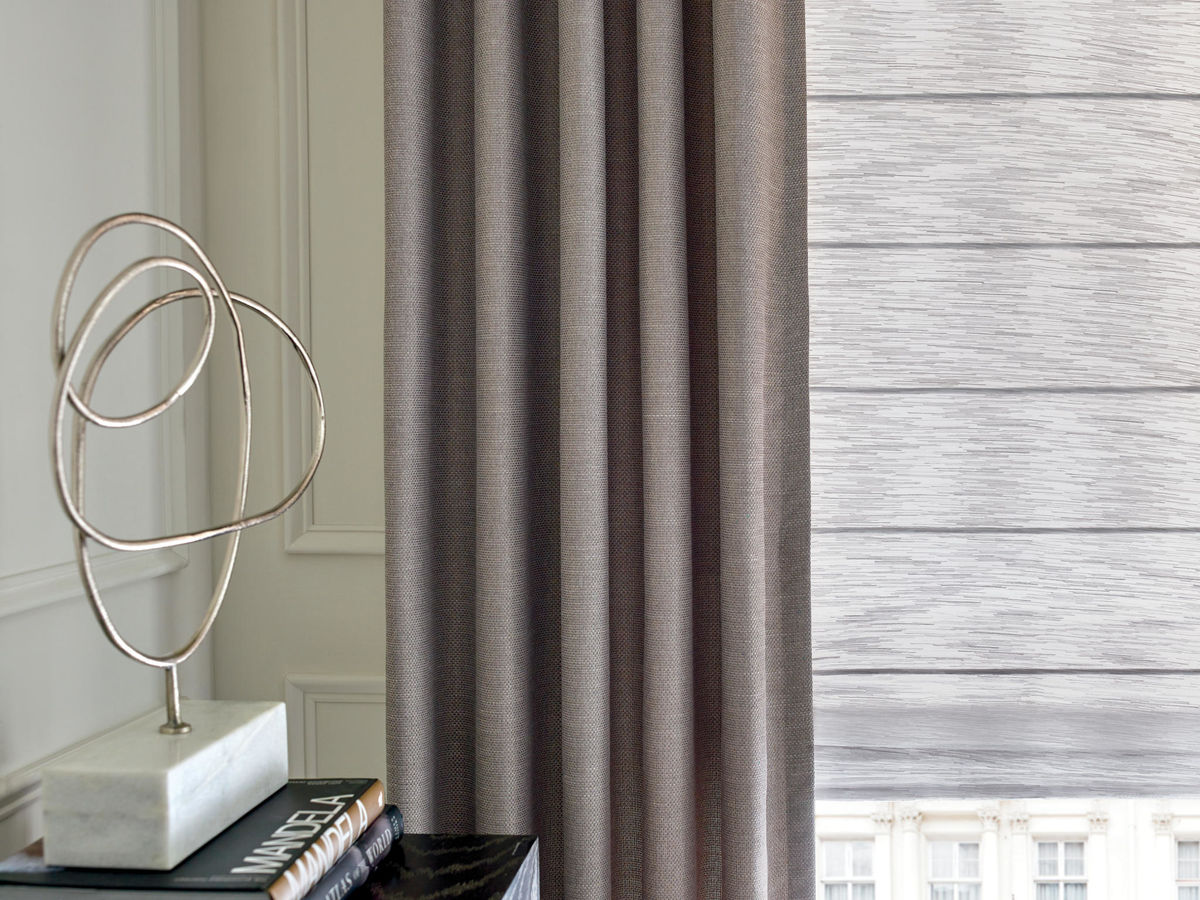 Order without measuring
You can work with our experts so you know exactly how to measure for your treatments, but this is one of the most important parts of the process. Having the correct measurements will not only help you avoid re-installs, but your ordering process will be seamless.
If you're ready to add window treatments to your home, or you have any questions about our do's and don'ts, reach out to us here! Our team of experts is always available to assist and guide you on making the perfect choice for any room in your home. If you'd like to learn more on pricing and what to expect based on your needs, get a free quote here and our team will be in touch!