The small corners of our homes can sometimes go unnoticed, or it's the last project on the list as finding a window treatment for unique spaces can be difficult. If your home has a cozy window nook perfect for reading and relaxing, but it's in need of a final touch, it might be time to explore window treatments! Depending on your needs, you can add privacy, improve the quality of your lighting, and control the temperature of your space year-round.
Our team has a few suggestions on selecting the best option, depending on just how unique your space is.
Durability
If your window seat is in a high traffic area, such as your kitchen or living room, selecting a treatment that is durable will be the best choice. Selecting Wood Blinds or Cellular shades may not be the ideal choice, as you want to ensure they are comfortable to lean against and won't run the risk of getting damaged.
Selecting a Roman Shade, a Woven Wood or a Roller Shade would offer durability and comfort for your tucked away space. These options are also best if you have multiple windows surrounding your window seat.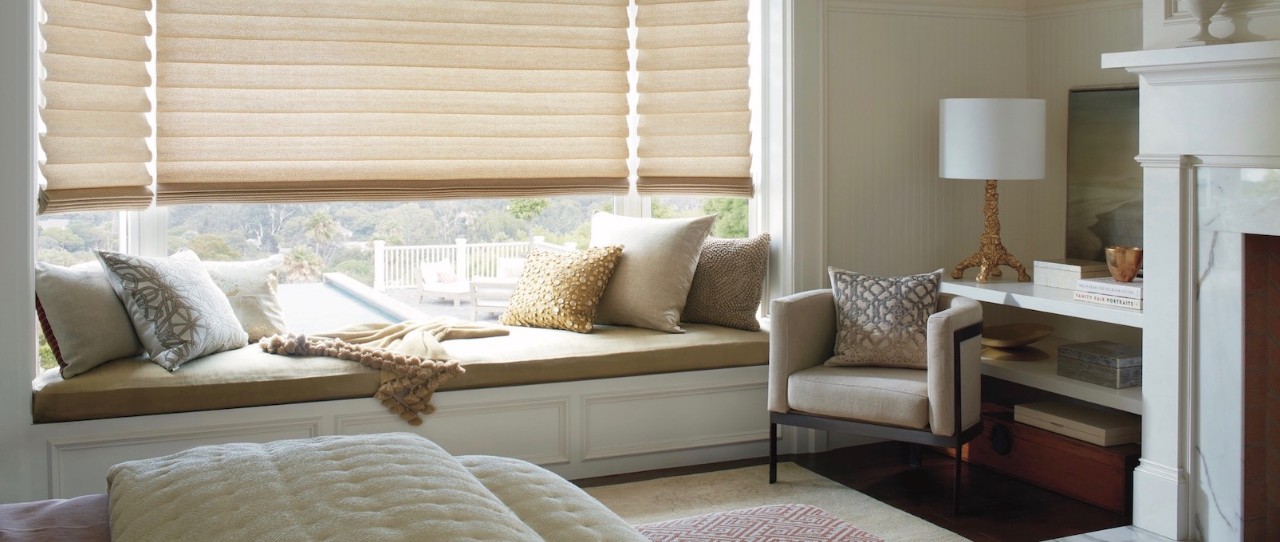 Hunter Douglas Vignette® Modern Roman Shades
Style
If your home has a specific décor, or you have a certain colour palette that you want to keep consistent, selecting screen shades could be a great option. This will allow you to choose from several different textures, colours, and styles, creating a cohesive look.
Hunter Douglas Designer Screen Shades
Control and Accessibility
For a soft touch that offers more than meets the eye, Honeycomb Shades can tie your built-in seating together perfectly. This option would allow you to not only regulate the amount of light that enters your space, but it can help control the temperature, so sitting on your window seat is always comfortable, no matter the season.
Hunter Douglas Honeycomb Shades can also be paired with the PowerView® System, giving you full freedom to control your treatment from your device. For families with children or pets, this is an excellent option in order to avoid exposed cords that come with manual treatments.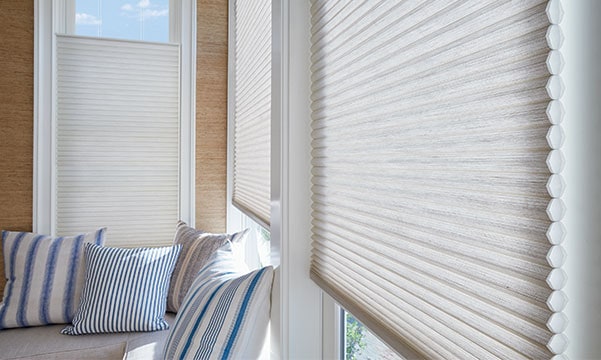 Hunter Douglas Duette® Honeycomb Shades
If your home has the perfect built-in seating, but needs a final touch, reach out to our expert team here! We would love to help you create a cozy and relaxing space that fits your home's needs.