Maybe you have windows behind your couch in the living room. Or perhaps you have skylights in your basement or specialty windows in a vaulted ceiling. They will be challenging to mount and operate, so you could be tempted to forgo window coverings completely for them.
Your hard-to-reach windows will be impacted by this decor feature whether you select one window covering or overlay multiple. Answering a few important questions about how you want to decorate or cover your windows will help you prepare to treat difficult-to-reach windows. Take a step back, evaluate the area, and ponder a few things.
Do these windows require covering the glass for privacy or sun protection? Are window coverings that are opaque necessary in this space? Will you want to change the position of the window coverings throughout the day or will you want to leave them in place? How big is each window and how exactly do they look? Can you open the window yourself in any way? It's time to look once you've determined what you need from your window coverings.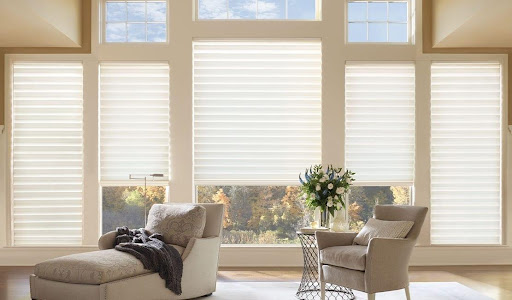 Hunter Douglas Solera®
Tall Windows
High windows can take many different shapes. Some reach the floor while extending upward to fit cathedral ceilings so you may reach the bottom of the window. Others are out of reach or unable to see through. A skylight, or high window, could be present in the ceiling.
For tall windows, motorized window coverings are a common choice. With this kind of device, you don't have to worry about finding a means to reach high windows because you can open and close the window coverings using a remote control. You're also able to select automated window coverings that open and close throughout the day based on a predetermined schedule.
Cellular shades, sometimes known as honeycomb shades, can be made to accommodate tall windows with unusual shapes, such as arched, angled, or hexagonal windows. Their honeycomb-shaped air pockets keep warm air from escaping in the winter and cold air from coming in. Since this function is reversed in the summer, your home is comfortable all year round. Your shades will save you more energy the more cells they contain.
Tall windows can increase the value of your home if they are properly furnished. Make sure your window coverings are in scale with the rest of the space, whether you choose with sheer curtains, cellular shades, motorised blinds, or a combination of window coverings. Before making a decision, take into account the room's use, furnishings, and lighting.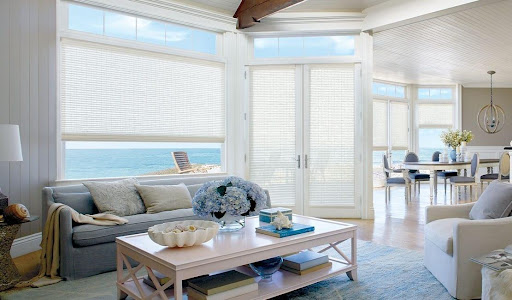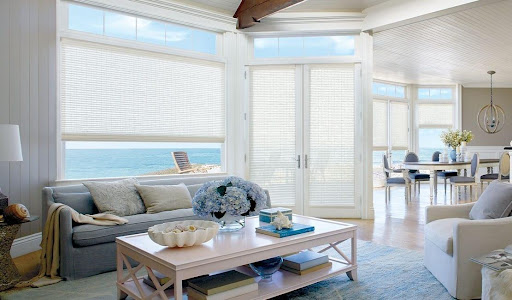 Hunter Douglas Provenance®
Basement Windows
If all your windows are above grade, you should choose a window treatment that can withstand the moisture in the air. Your window coverings ought to be prepared to withstand such moisture and humidity.
Shutters are incredibly versatile and durable, making them ideal for any type of basement. They are a great option for basement window treatments since they provide the best light and privacy control. Shutters only require a light dusting once or twice a week, making them incredibly simple to install and maintain. They may perfectly finish the look of your basement with a smart and durable solution.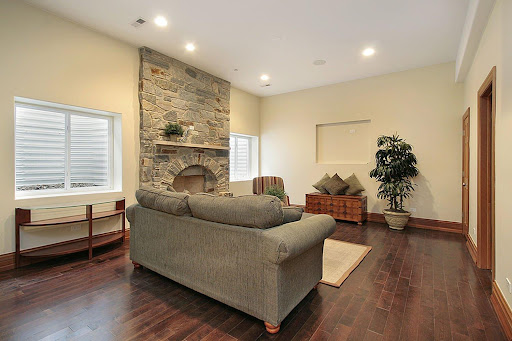 Contact our team of specialists at Sun Shades for assistance in determining the ideal window treatments for your hard to reach windows. We'll measure, create your unique window coverings, and install them after going over your options with you. Contact us at (855) 945-1501.