Having a small space doesn't mean you have to be constrained in terms of design. Your window treatments are an extension of your walls and can really maximize how large your room feels. When considering the perfect treatments for your small space, remember to ask yourself "how can I make this space feel larger?".
Let's dive into a few ideas that can make your small space feel, well, bigger!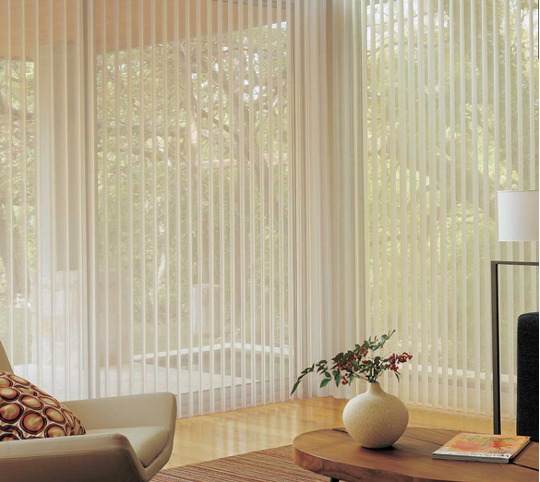 Luminette® Privacy Sheers
If you want extra privacy, go with sheers
Dark and heavy window coverings can give your space a feeling of depth, but can also increase the feeling of seclusion, making them an unpopular choice for a tiny area. The amount of natural light that enters your space will have a significant influence on its size, so go for a translucent shade or blind. They will not only increase the amount of natural light that enters your space and provide an inconspicuous perspective, but it will make your room feel bigger.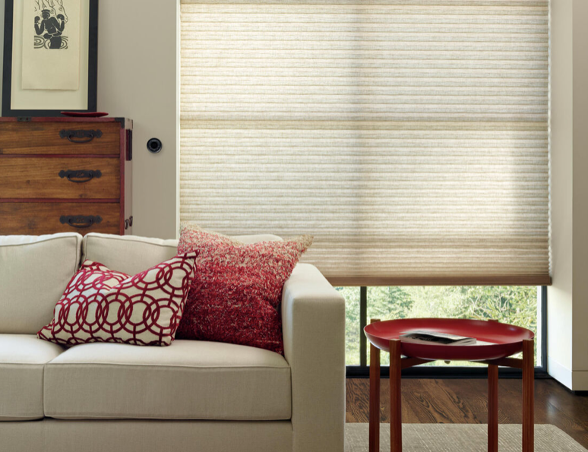 Duette® Honeycomb Shades
Choose lighter colours
If you need a bit more privacy, lighter-colored window coverings are a great alternative! While it's understandable to want to match your current furniture with your treatments, even if your colour palette is darker, it might make your space feel smaller. As a result, in tiny places, it's best to avoid dark colours. When you choose light colours like grey, beige, white, or cream, you can maximise the amount of space you have. This also has the added benefit of an overall sense of tranquilly in your space. Colour has the power to change the room's entire atmosphere and look!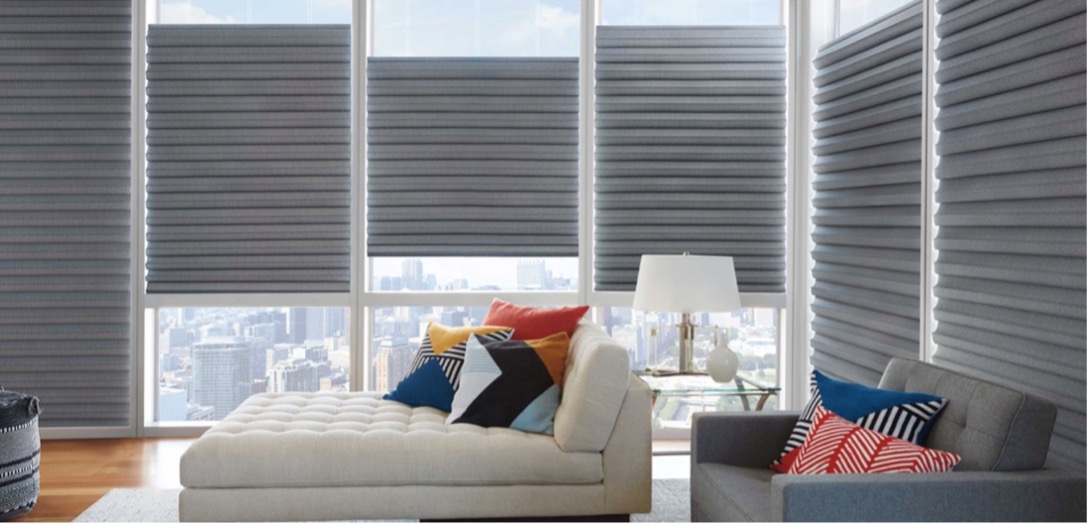 Solera® Soft Shades
Consider implementing solid colours
If you prefer shades or drapes to blinds, you stick to solid colours. Shades with complicated shapes and patterns may make a space appear claustrophobic. In a tiny space, every inch counts. As a result, the best thing to do is stick to solid and light-coloured tones!
Decorating or redesigning a smaller space can be challenging! However, by making a few simple and easy alterations to your window coverings, you can create a welcoming and open environment. Remember that there is no one-size-fits-all approach. Instead, apply your personality and flair to create a space that's perfect for you. Are you ready to get started on your next project? Click here for a free quote!