Window treatments are an excellent addition to your home, even if you're planning on selling! Adding final touches like blinds, curtains, shutters, or other custom treatments to the interior and exterior of your home can be the final piece that sells your home. Our team of experts have some tips and treatment recommendations that can boost your home's overall value if you're thinking of selling.
Go For Custom
If you're willing to invest in an option that is completely custom to your space and is the perfect fit for your windows or sliding doors, custom is the way to go! Unique and personalized treatments will not only add a touch of style and texture to your home, but it offers potential buyers' convenience and a bonus addition if window treatments were not already on their list.  By adding window treatments that are designed to fit the space, potential buyers will walk away with the extra elements your home had at the top of their minds.

Hunter Douglas Silhouette® Shadings
If you're ready to explore custom options, visit our free quote page so you can tell our team everything about your next project!
Stand Out from the Rest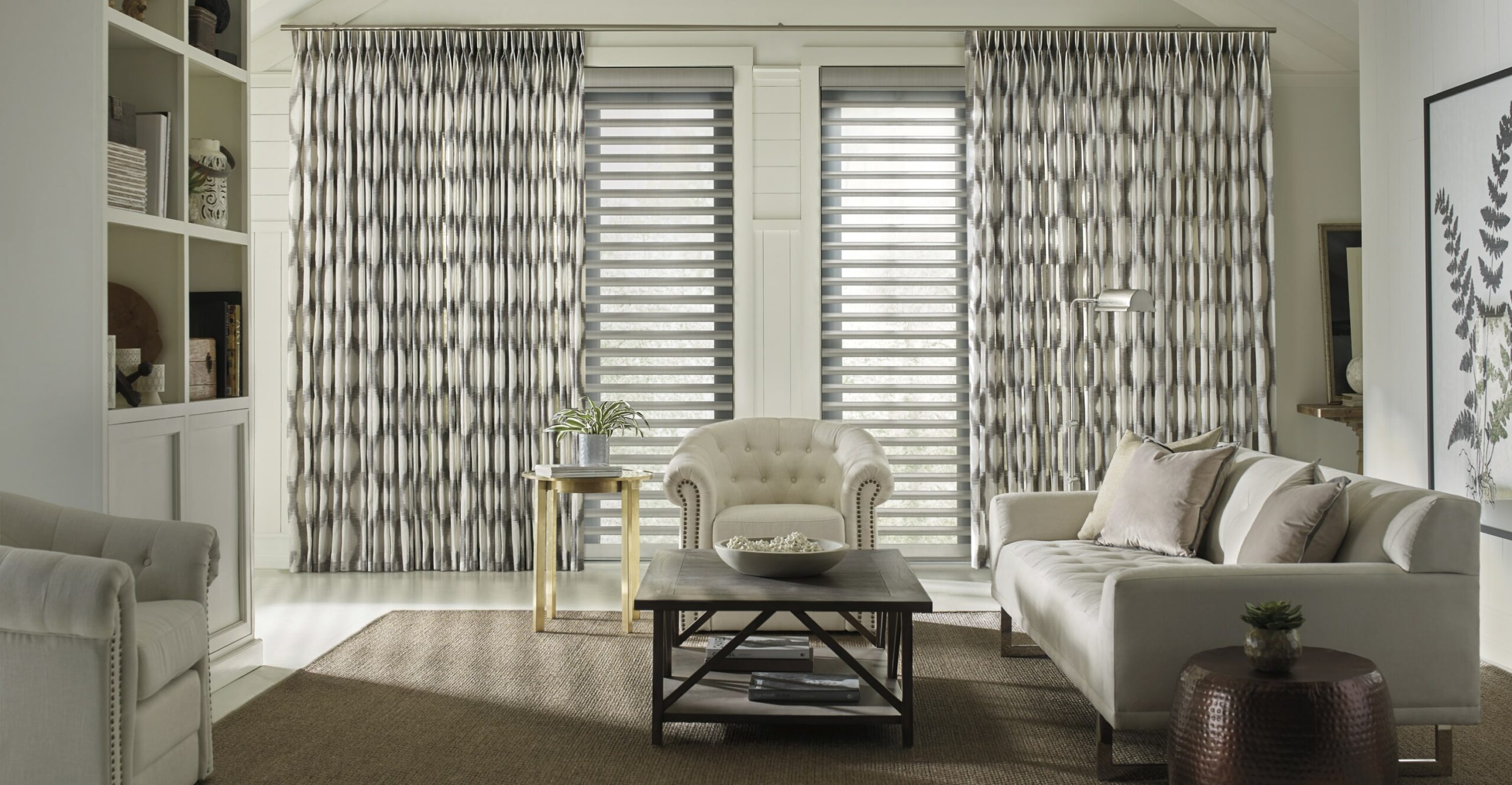 Hunter Douglas Design Studio™ Side Panels and Drapery
If you're ready to add window treatments, but you'd like to take them with you when you move to your next home, don't hesitate to install them anyways. Even if the treatments you chose aren't fully customized to your space, the added element of design and texture to each room can make your home stand out from the rest. In most cases, leaving your treatments behind is the norm, but should you plan on taking them with you, this is a great way to help your potential buyers envision themselves and what they want out of a home.
Don't Forget About the Exterior
We all know that first impressions are lasting, so don't forget about your curb appeal! Adding shutters to the exterior of your home is one way to catch the attention of those looking to buy. Keep neutral colours in mind in order to speak to the majority of buyers, overall durability and strength when deciding on options depending on where you live and any weather trends, and if it's time to replace any existing treatments. These three pieces should be what you consider first when looking to make the change to the outside of your home.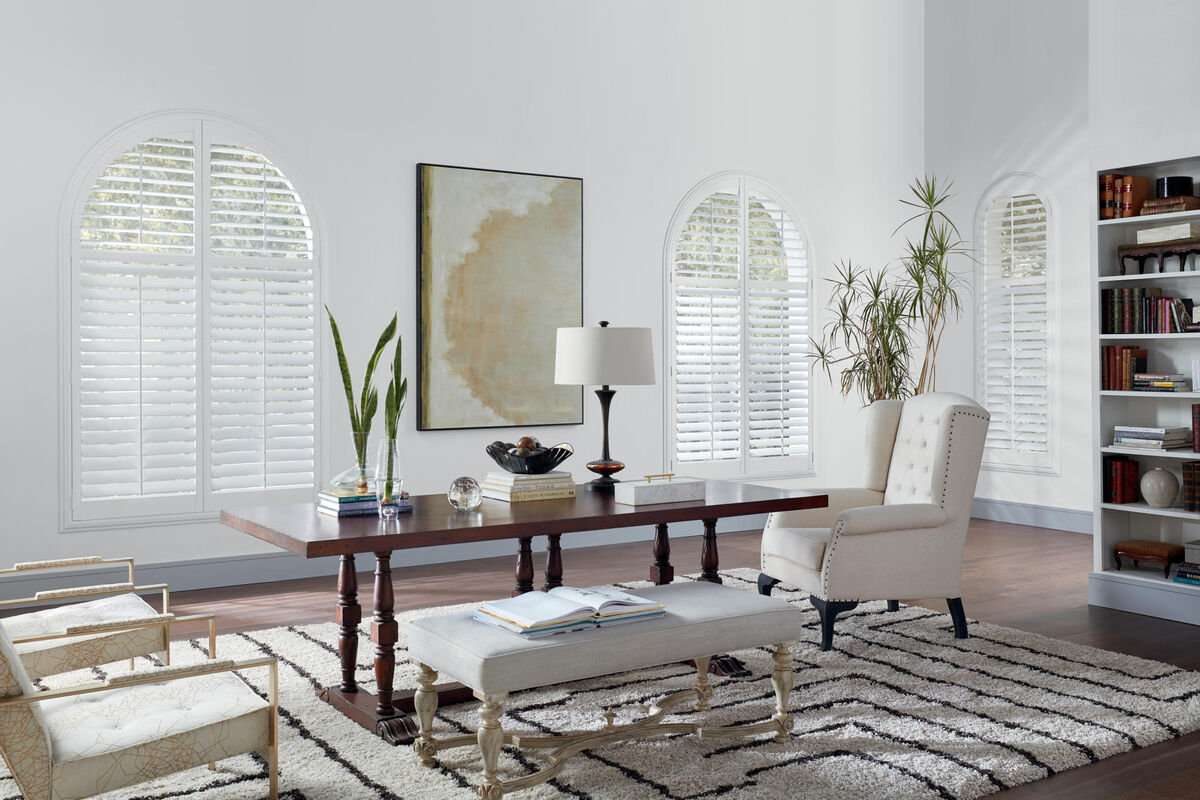 Hunter Douglas Newstyle® Hybrid Shutters
Don't forget…there is more to your exterior treatments than just shutters! If you have large windows or your treatments are visible from the outside of your home, make sure what you decide on presents well as potential buyers look at the exterior.
Have any questions about adding the best value-boosting treatments to your home? Or are you ready to start your next project with our team of experts? Visit our free quote page here or give us a call at 855-845-1501.