Have you been looking for ways to dress up your bedroom design? Window coverings can be functional, purely decorative, or strike a balance between the two depending on your space and needs. 
Let's take a look at three methods to dress up your bedroom windows! These options are perfect if you're looking to set a romantic mood, manage light exposure, or protect your privacy through your window coverings.
Layering Sheers and Curtains
Sheer drapes or curtains on their own bring brightness to a room by allowing sunlight to softly pass through. However, if you require seclusion or shade in your space of rest and relaxation, transparent textiles should be coupled with a thicker drape. Not only will the soft touch of sheers and layered curtains bring a romantic look to your space, combined they offer excellent functionality.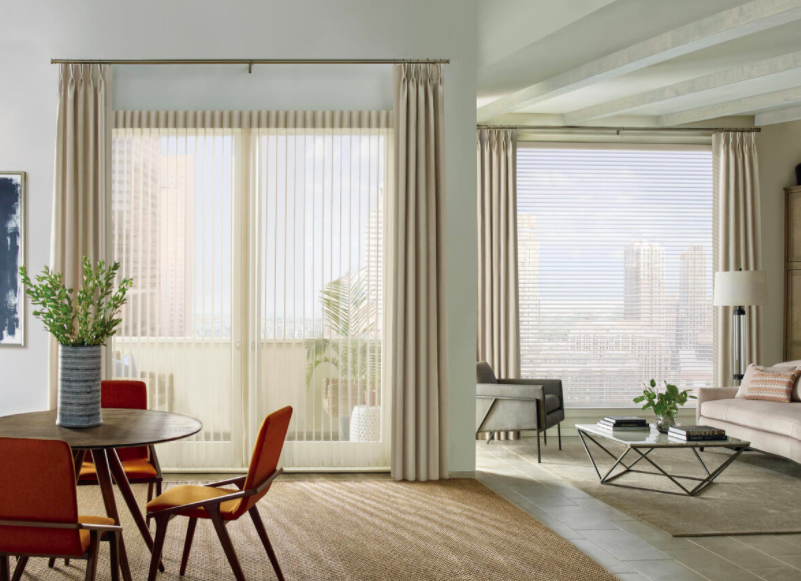 HUNTER DOUGLAS SILHOUETTE® WINDOW SHADINGS
Pleat all the way up to the ceiling 
Using a traverse or gathering rod, you can hang pleated window coverings from floor to ceiling in order to cover the whole wall. Using statement floor-to-ceiling treatments can romanticise your space making it feel larger. This is a great option if you have a smaller space that needs luxuriating.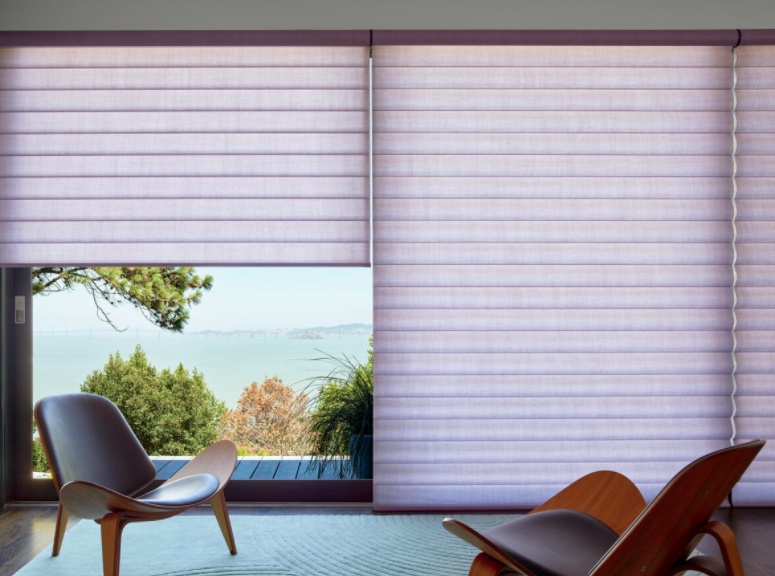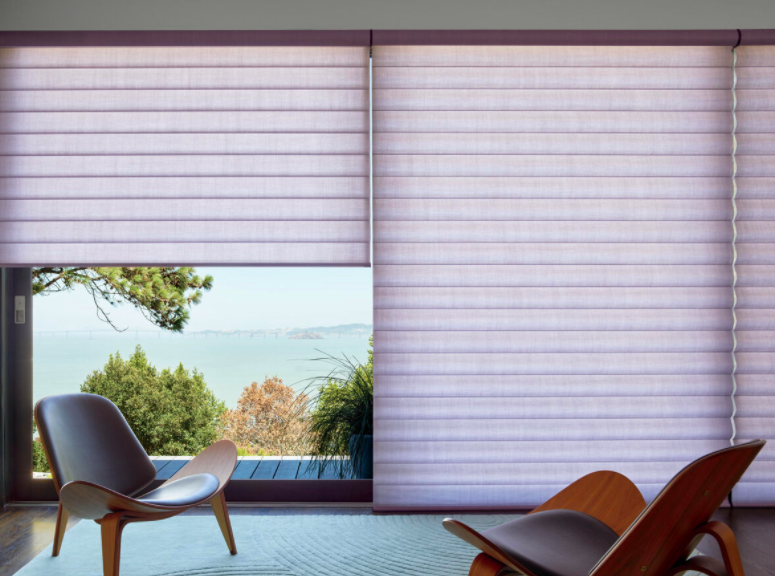 HUNTER DOUGLAS PIROUETTE® WINDOW SHADINGS
Mix it up
Utilising different types of treatments to soften a bedroom window is a great technique to add dimension and create complexity in your room. Layering treatments that each offer a different function, from sound filtering to light and privacy management will ensure a restful night's sleep every time. 
Sun Shades Tip: If you're looking for functionality and a bolder look, adding a pattern to one of the layers will give it a quirky or unique feel. Your treatments are now the main point of focus in your newly transformed space!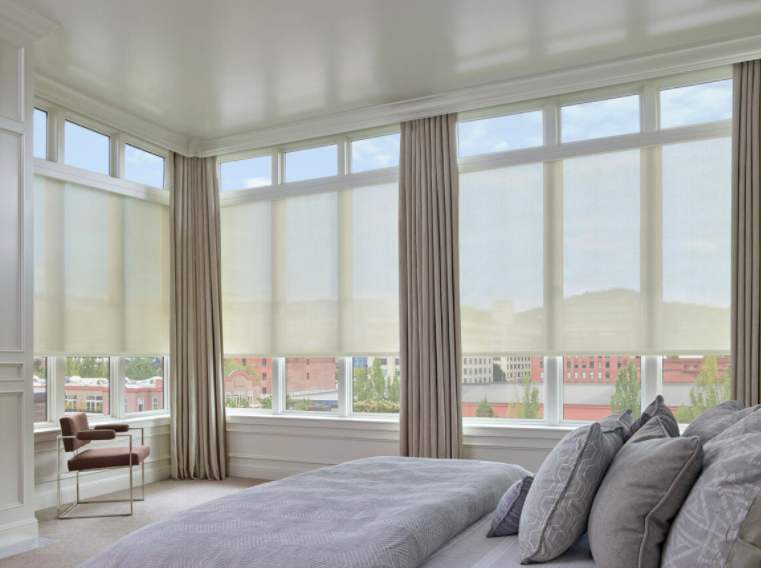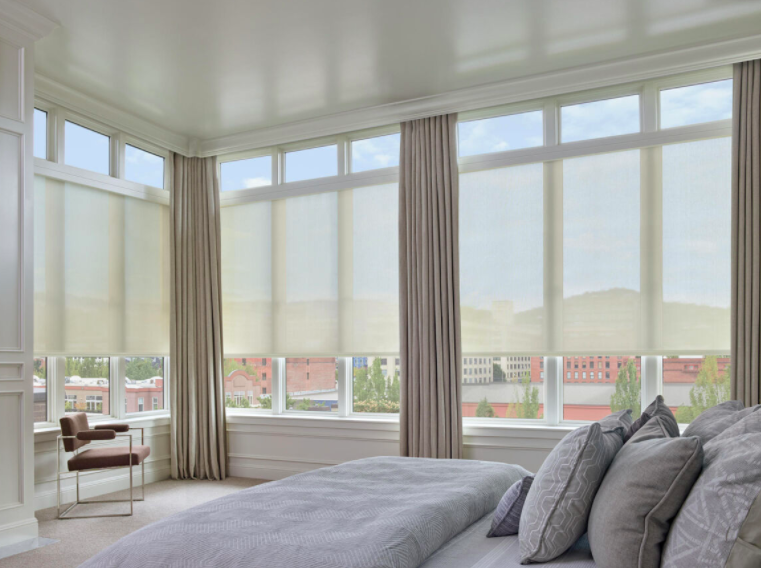 HUNTER DOUGLAS DESIGNER SCREEN SHADES
Window treatments are the coats of interior design: they're generally the last item you add, but they have the power to dress up or dress down a space. A broad drape lends elegance to a space, while a basic Roman shade keeps things straightforward. Just as a fitted blazer may provide an element of class, or a denim jacket can make a cocktail dress casual. 
That isn't to imply you shouldn't think about them towards the end of the creative process. If you're looking to makeover the space in your home where you can rest and recharge, your window treatments can serve as the inspiration for the rest of your room.
Book a consultation with our experts today and let's redesign your bedroom space together!