When it comes to enhancing functionality, aesthetic appeal and adding shading to your backyard deck, one of the most popular options is adding an overhead structure. Awnings and pergolas are two common choices, but deciding which one is better suited to your needs can be a challenging task. In this blog post, we'll compare the benefits of awnings and pergolas to help you decide which one is the best fit for your backyard deck.
What's the difference between an awning & an pergola?
Before we dive into the advantages of each option, it's essential to understand the difference between an awning and a pergola.
A box awning is a fabric or metal cover that attaches to the roof or wall of a building and extends over the deck area. It provides shade and protection from the elements while still allowing natural light and air to circulate. Awnings come in various shapes, sizes, and materials, and some models are retractable, allowing you to adjust the amount of shade and sunlight.
A pergola, on the other hand, is a freestanding structure made of wood, metal, or vinyl that features an open roof with crossbeams or slats. Pergolas provide partial shade and define an outdoor living space while creating an inviting ambiance. They can be customized with accessories such as curtains, lighting, and climbing plants to enhance their visual appeal.
Here are the benefits of awnings:
Versatility: Awnings are available in a wide range of colours, materials, and styles, making them a versatile option for any deck design. They can be mounted on existing structures, such as the roof or wall of your home, or installed on a freestanding frame, providing a variety of installation options.

Weather Protection: Awnings offer excellent protection against the sun, wind, and rain, providing a comfortable outdoor space all year round. Some models also come with UV-resistant fabrics that block harmful UV rays.
Customizable: Awnings can be customized to fit your specific needs, whether you're looking for a retractable or fixed structure. Talk to our team at Sun Shades Window Fashions today about your outdoor awning requirements.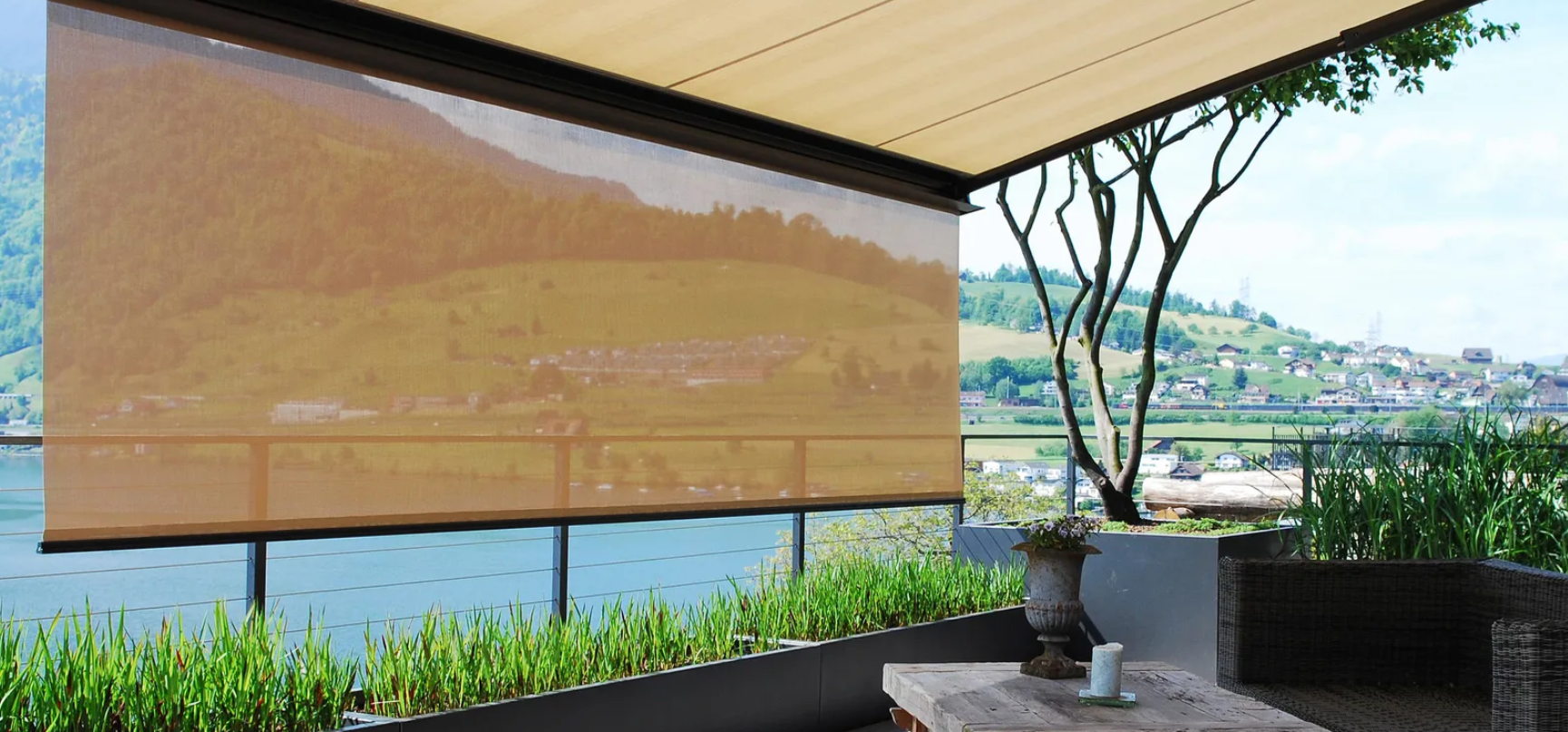 Here are the benefits of pergolas:
Aesthetics: Pergolas offer a unique aesthetic that can enhance the beauty of your backyard deck. They add a touch of elegance and sophistication to your outdoor living space while creating an inviting atmosphere.

Privacy: Pergolas can provide some privacy, especially when fitted with curtains or climbing plants, creating a cozy and intimate environment.
Customizable: Pergolas are highly customizable, allowing you to design a structure that suits your needs and complements your backyard's design. You can add accessories such as lighting, fans, and heaters, making it a comfortable and functional outdoor living space. If you have a vision you want to bring to life, we can make it happen at Sun Shades Window Fashions!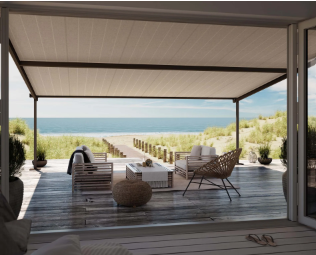 Whether you choose an awning or a pergola, adding an overhead structure to your backyard deck can significantly improve its functionality, aesthetic appeal, and value.
Consider your needs and preferences, and with our guidance, we can work together to make the best decision that will transform your outdoor living space into an inviting oasis. Call us today to begin your outdoor transformation!