Purchasing new window coverings feels like a large task, especially when you're faced with a plethora of options and no familiarity with the process. Knowing the facts is helpful when looking for the appropriate blinds, shades, or shutters, because you might end up with mismatched or badly installed window coverings, or none at all.
It's not unusual for homeowners to be slightly stumped when it comes to selecting the right window treatment. After all, they come in a variety of shapes, sizes, and purposes, making it tough to choose the right one. Fortunately, we've got you covered!
6 Myths About Blinds That Can Keep You from Making a Purchase
Myth #1: They might obstruct your view
The appropriate blinds will showcase the absolute best perspective of the world outside. You just need to select blinds that are the right size for your window and blend in with the rest of your space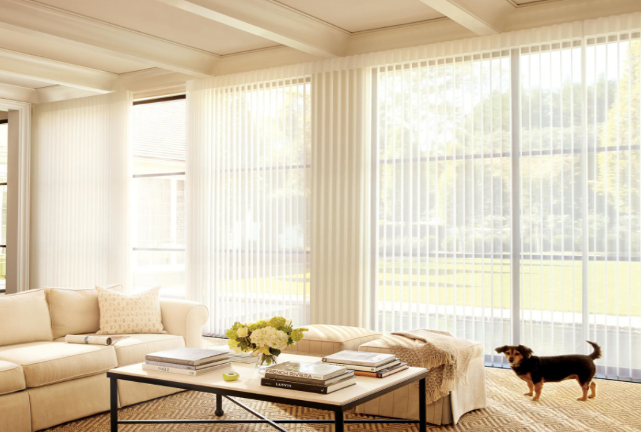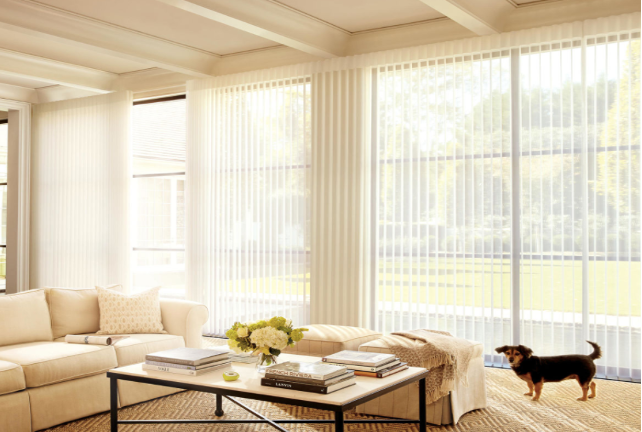 HUNTER DOUGLAS LUMINETTE® PRIVACY SHEERS
Myth #2: They are difficult to clean
This misconception may frighten the health-conscious; nevertheless, easy-to-maintain blinds are available. It all depends on the type of material! The majority of bespoke blinds on the market are simple to maintain; all you have to do is wipe gently or scrub-wipe them twice a week.
Myth #3: They are short-lived and readily breakable
This is another blinds myth that continues to resurface across home owners and buyers. The material used in blinds determines how long they will last. Aluminium, wood, and imitation wood blinds, for example, are quite sturdy and may endure for many years.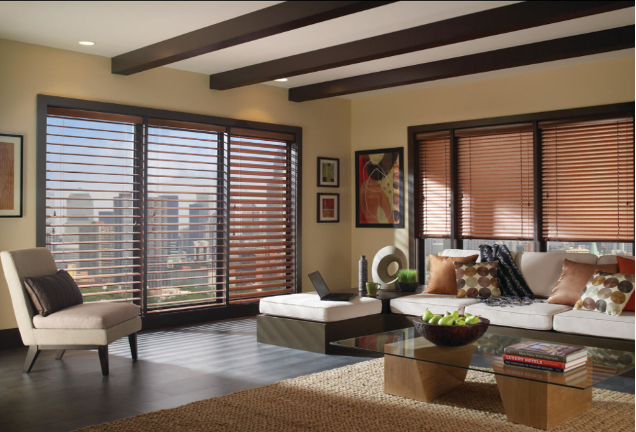 HUNTER DOUGLAS MODERN PRECIOUS METALS® ALUMINUM BLINDS
Myth #4: If you have small children, you cannot have them in your house
Corded blinds' hanging cords can be dangerous for children and animals; however, you can wrap the additional stretch of the threads to reduce the possibility of an accident. You may also pick from a choice of cordless and motorized window treatments that can be controlled with a single touch of a remote control or even a smartphone.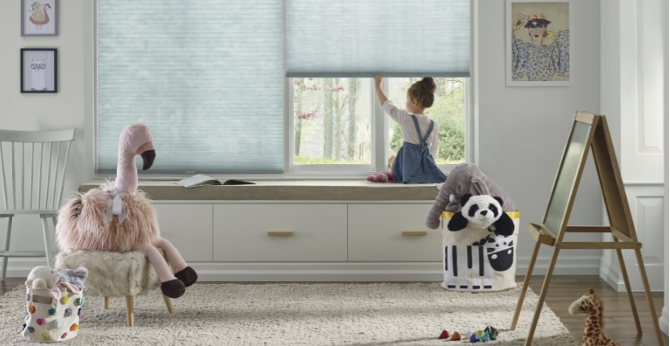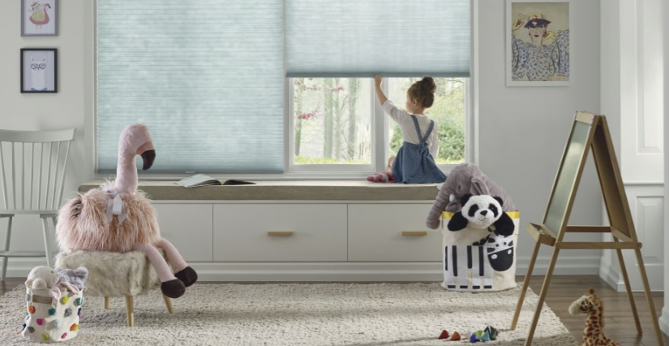 HUNTER DOUGLAS APPLAUSE® HONEYCOMB SHADES FABRIC: KINSHIP™ COLOUR: GLASS
Myth #5: There are a limited number of options available on the market
Window blinds that are custom manufactured to fit any size window are available. Choose any kind you desire and have it personalised to your exact specifications for a better look and fit.
Myth #6: Expensive indicates superior quality
Most people feel that if something is costly, it must be of high quality. The fact is that there are several reproductions on the market and differentiating between them is never easy. You can install blinds in every area of your house without breaking the bank by selecting from a large choice of budget-friendly blinds. To take a closer look at some of our cost-effective options, start exploring here!
Bottom Line: Don't Be Misled by Myths! 
Myths are ubiquitous yet believing in them can lead to missing out on exceptional home décor. Instead, use the most up-to-date window treatment options to complement your living area, such as blinds, shades, shutters, and curtains.
Contact us today if you want advice in selecting the ideal window covering for your house. We are happy to assist you!