2023 is here and interior design gurus are sharing what is trending in the world of window treatments. Following trending designs keep your space up-to-date and modern, but it also adds value to your home. If you ever decided to sell your home or list it on Airbnb, then a well-kept, contemporary home is much more valuable than an outdated one. Let's take a look at four 2023 trending designs. 
Roman Shades
First up, Roman Shades! Roman Shades took 2022 by storm and were the most popular window treatment with customers and they are here to stay this year. Why? Roman Shades are simple, uncluttered, and elegant. Each full or flat fold in the fabric is designed to operate seamlessly and look uniform when closed and opened. This shade is also a fantastic way to make your window treatments a part of the overall look and feel of your home and create an inviting, cozy space. If you need red, black, blue, cream, or even patterned shades then Roman Shades are a perfect choice.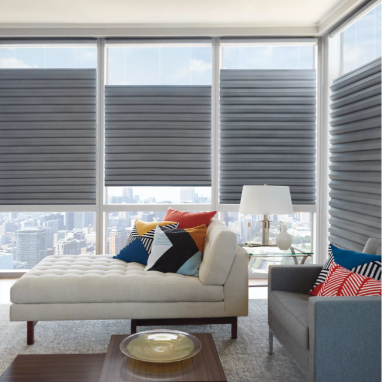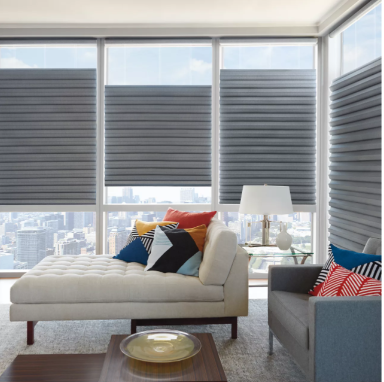 SOLERA BRYCE ASH ROMAN BLINDS
Roller Shades
Roller Shades are the easiest window treatment to maneuver and operate. They can also be customized to any window size small or large. This shade type really is timeless and is used in most rooms – sitting rooms, bedrooms, bathrooms, offices, and living rooms. They work very well mounted inside a window frame so they look effortlessly chic! Roller shades are crafted to restrict UV rays to protect your furniture and valuables from fading. You can opt for sheer, semi-sheer, semi-opaque, and opaque roller shades which is a huge bonus and pushing them as the 2023 trend.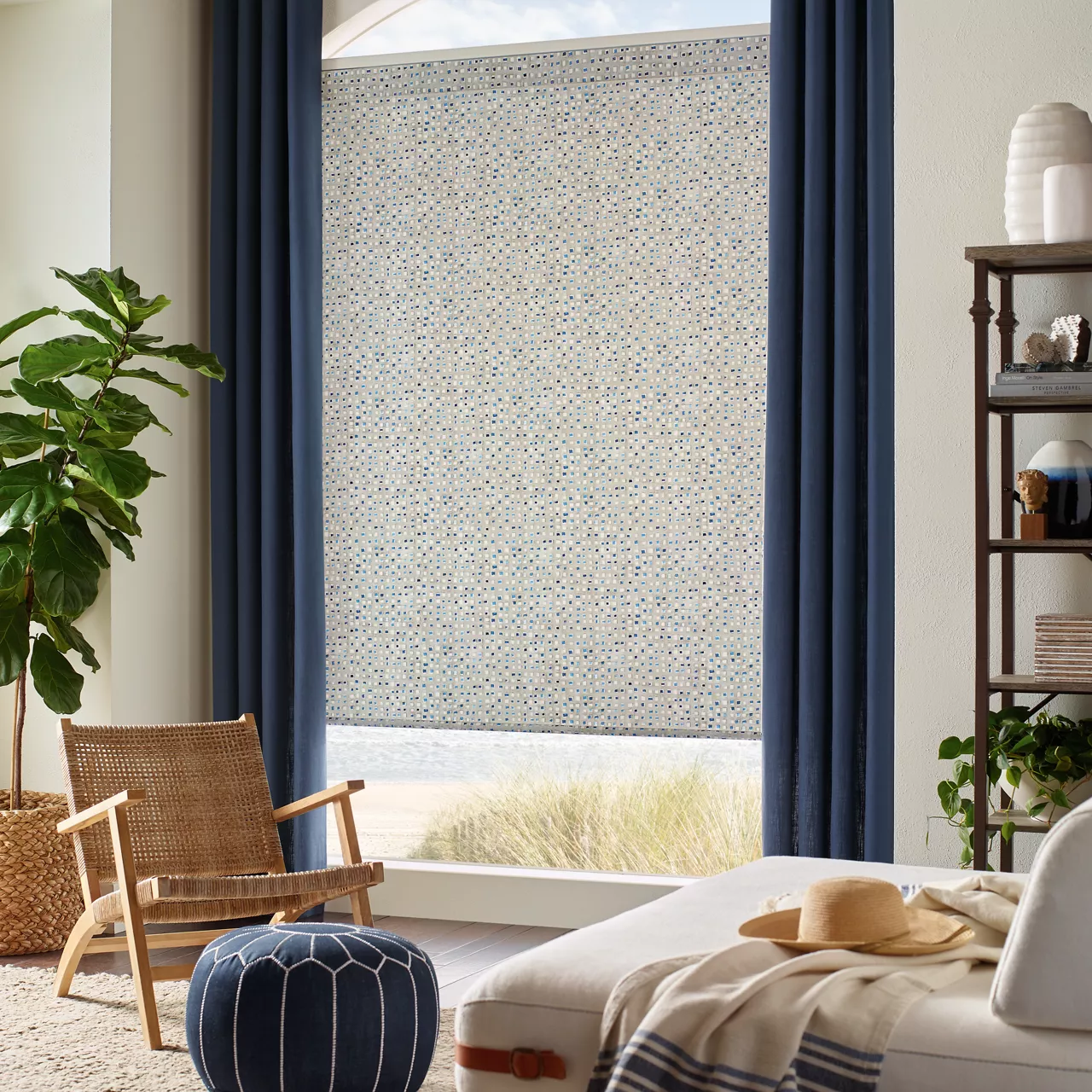 DESIGN STUDIO ROLLER SEEMA SHADES
Drapes
Nothing says elegance more than drapes! We are happy to see they are trending again this year and in particular pinch pleated drapes. Pinch-pleated drapes can be seen in custom drapes, as pictured here. These drapes are pinched along the top of the panel where the fabric is sewn to fold easily when stacked or drawn open. Double pinch pleat drapes are great for living/sitting rooms and triple pinch pleats are great for formal dining rooms. We can customize your dream drapes to suit your needs. Looking for the finishing touch for your room? Read our detailed blog post about custom drapes.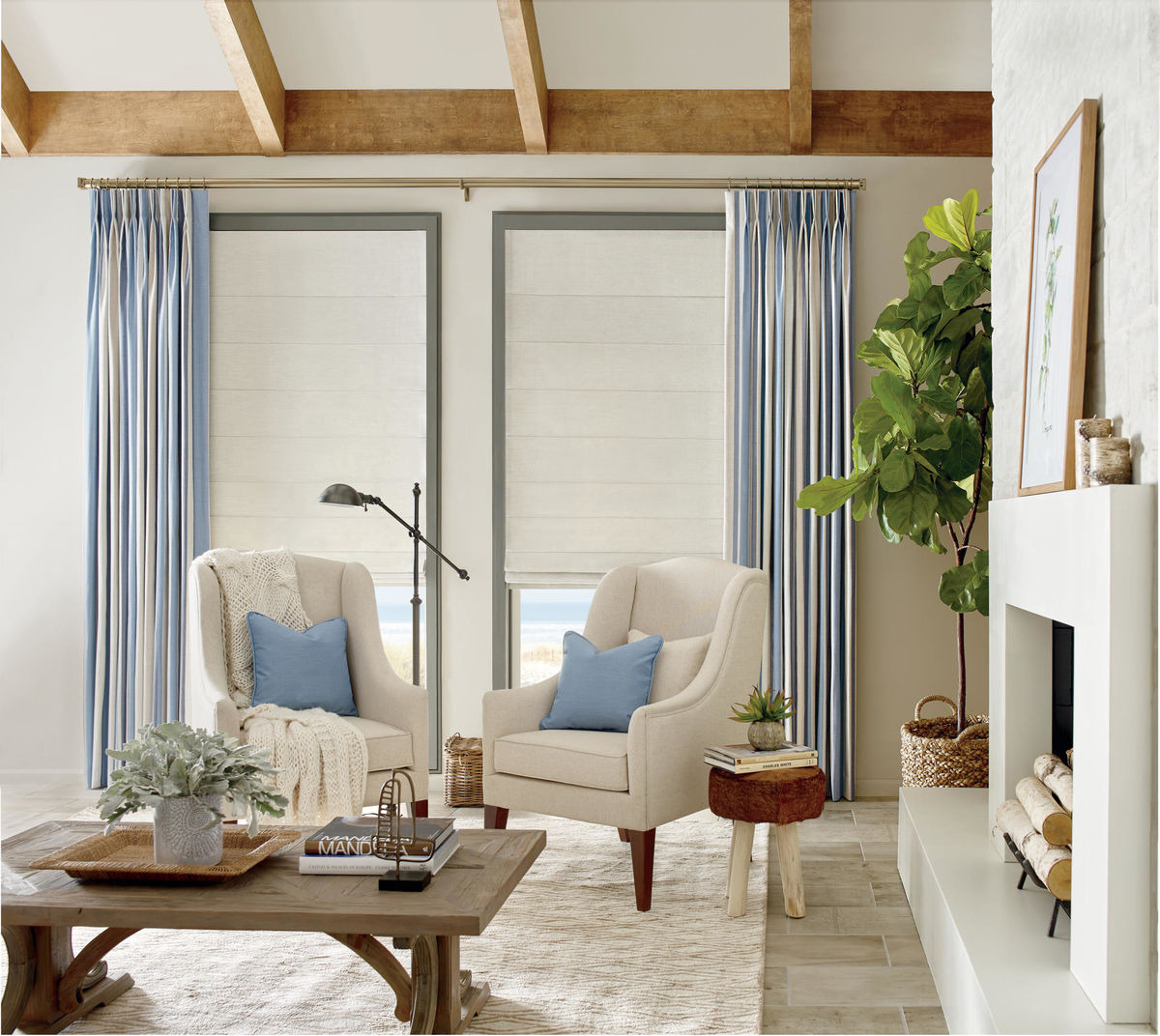 Layered Look
If one or the other was not enough, the layered look is trending and this is one of our favourites! Layering sheers, shades, and drapes can elevate your room to new heights and have great benefits;
More Privacy 

Blackout 

Better insulation

Adds another dimension to your room

Adds texture

Can make your room appear larger if the drapes are hung high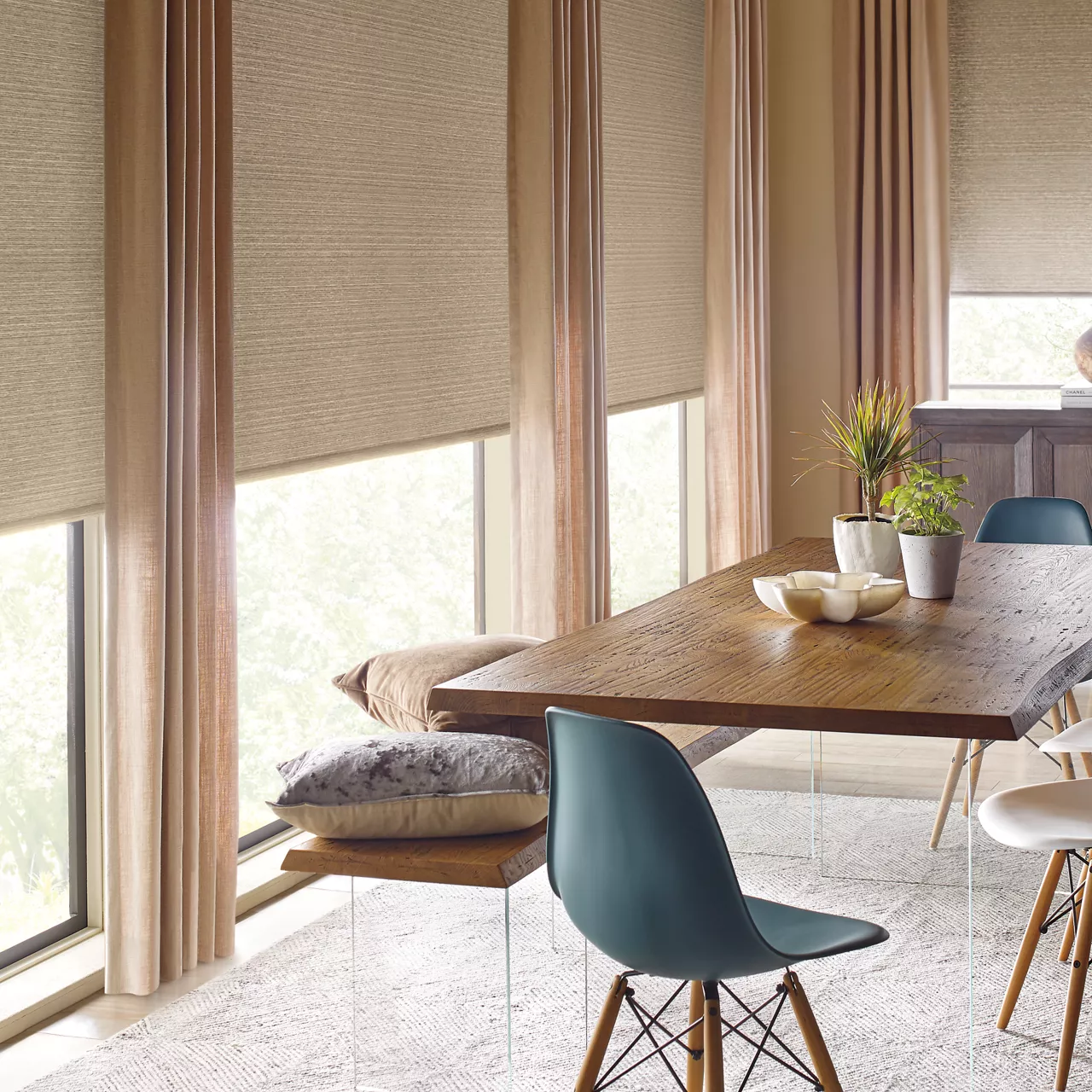 DESIGN STUDIO GENTRY FLAX
Here are some tips on how to properly layer your windows if you're looking for something a little different!
Although there are various trends when it comes to interior design, it's great to see some of the same window treatment trends never fade. That is when you know your investment is worthwhile. Transform your home today and speak to our dedicated team at Sun Shades who have over 25 years of experience in the industry! Give us a call at 1-855-945-1501.