Rejuvenating and changing your interior spaces can make a huge difference in how you work and live, and changes to your window treatment décor is no exception. With several amazing treatment options available, our team has a few suggestions based on the top trends for 2021. If you're ready to add a trendy touch to your home's windows, let's look at a few options that can suit any design style!
Woven Woods
With natural fibres like bamboo, rattan, wicker, and cane taking over interiors in a more modern way, adding Woven Wood Shadings can truly compliment any space. With the Hunter Douglas Provenance® shades, you can choose from several styles, textures, colours, and elite customizations such as privacy/ light filtering, valances, and even edge banding.
Woven Wood Shadings can complement any room that has similar textures or can act as an excellent contrast if you're looking to add a natural touch to your otherwise modern and streamlined interior design.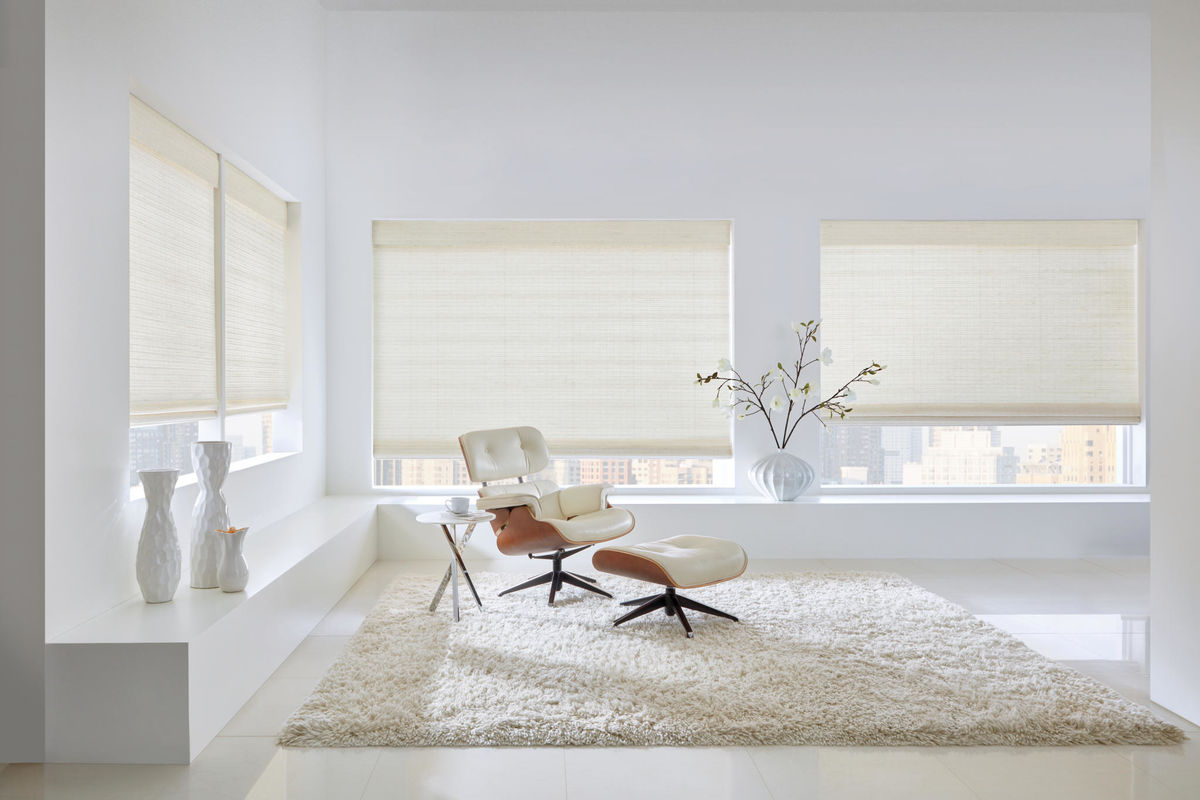 Roman Shades
If you're looking to add a window treatment that has a versatile design, Roman Shades are the perfect choice! By combining the soft, folded look of drapery, with the modern touch of classic shades, and the technical features of cellular shades, this traditional style of treatment will stand the test of time, even if you decide to redecorate.
The Hunter Douglas Solera® Soft Shades are an excellent option for any homeowner looking to dress their windows with a treatment that can adapt well to décor changes, while still offering energy efficiency, sound absorption and privacy control.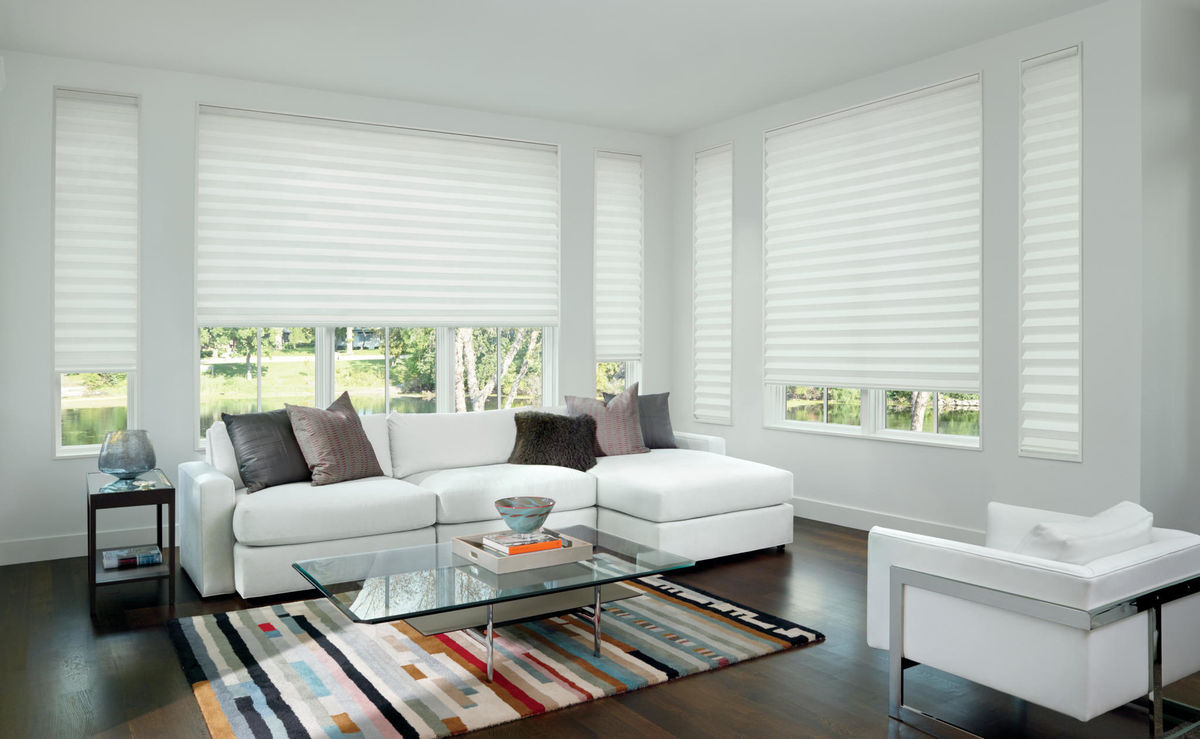 Drapery and Side Panels
Drapery has gained new life in 2021 as one of the trendier options for your home! Drapes and side panels can add an elegant touch to your space and the grandeur look can make your windows the feature in any room.
Working with custom drapery and side panels gives you full control over the entire design, as you can work with our expert team to create something completely custom to you. Through exclusive fabric choices, you can not only select a UV and stain resistant option, but choosing drapery gives you more design freedom. Choose from several fabrics, styles, and textures, and should you want to truly elevate your space, you can combine drapery and side panels with other window treatments, creating a complete look.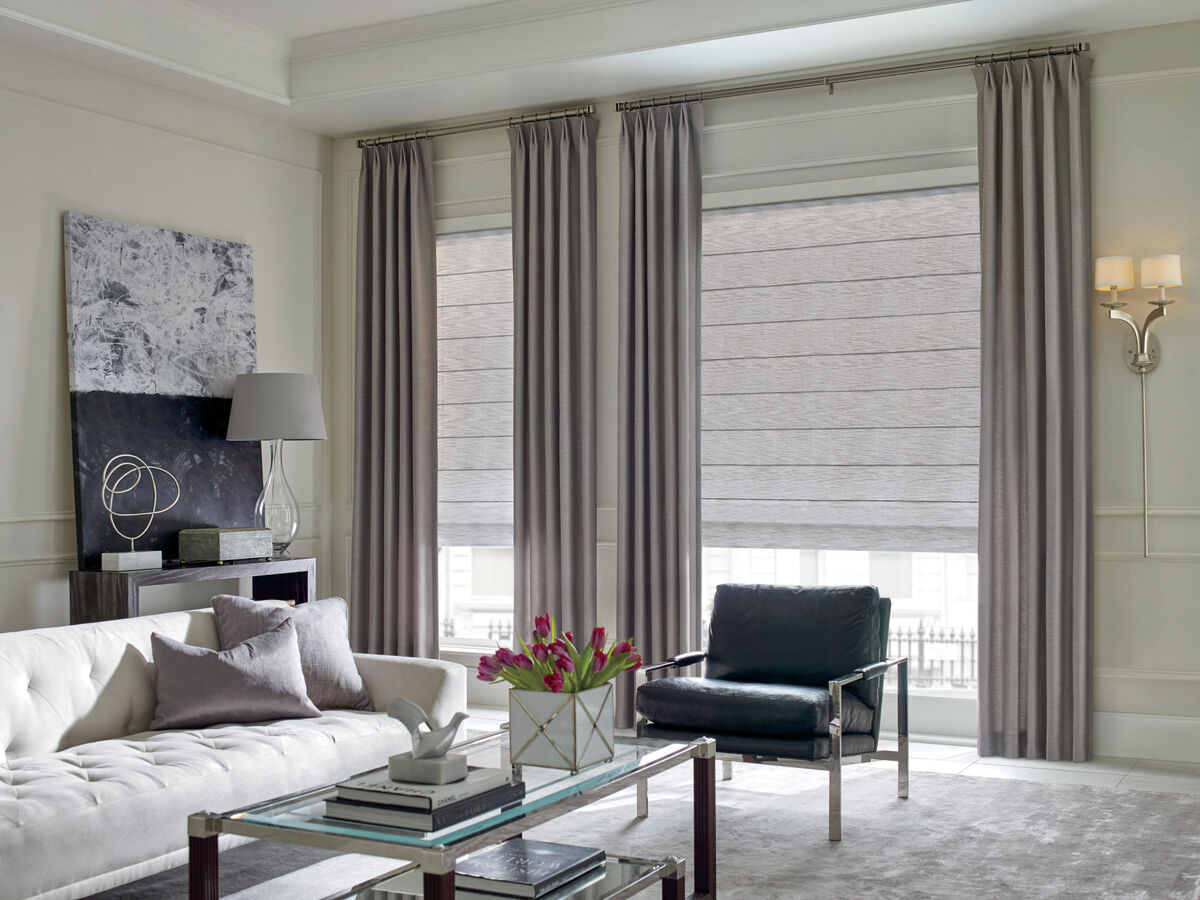 Now that you know this year's top window treatment styles, we can't wait to help you design the perfect look for your home! Reach out to our team here for a free quote, and we can assist you in upgrading your treatments or starting from the very beginning.