Fall is almost here and with it new home decor trends! We've pulled together our top picks to get you inspired.
1. Earth Tones
Earth tones are back this year. Top decorators are choosing warm sand and cream colours with olive green and rich brown accents. The key to this season's aesthetic is to keep your home feeling bright while also embodying classic fall comfort.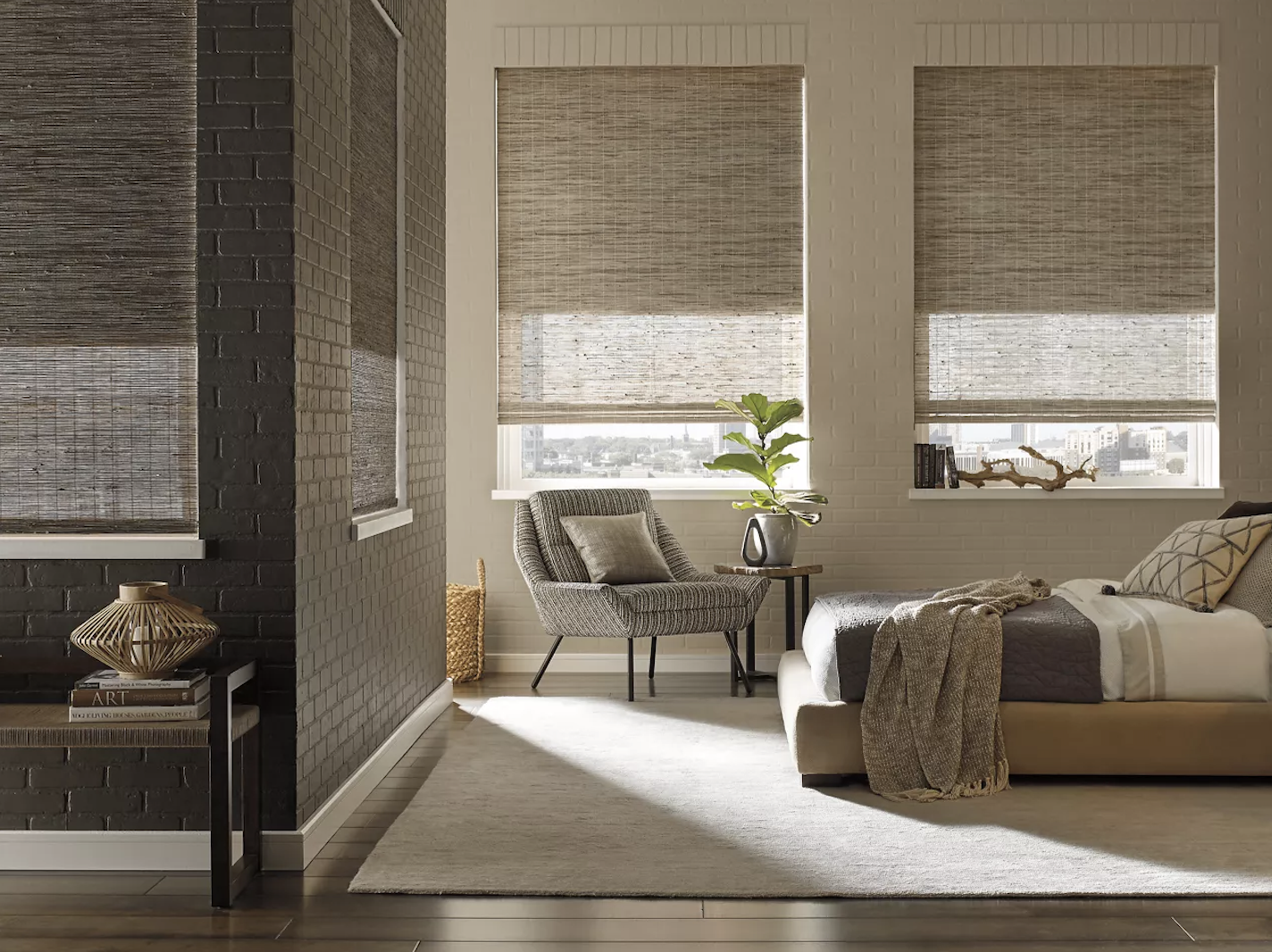 An earth tone bedroom featuring Provenance® Woven Wood Shades
2. Curves
The curved architecture and decor trend is continuing into the Fall. Experts recommend integrating arches and curves into your space in organic, playful shapes. For anyone looking for a more subtle spruce up, we recommend opting for round throw cushions and mirrors. For those looking to do a remodel – arched windows are a must. Covering arched windows may seem daunting, but our team of experts will create and install 100% custom window treatments for your unique space. Request a free, no-commitment quote to learn more about covering arched windows.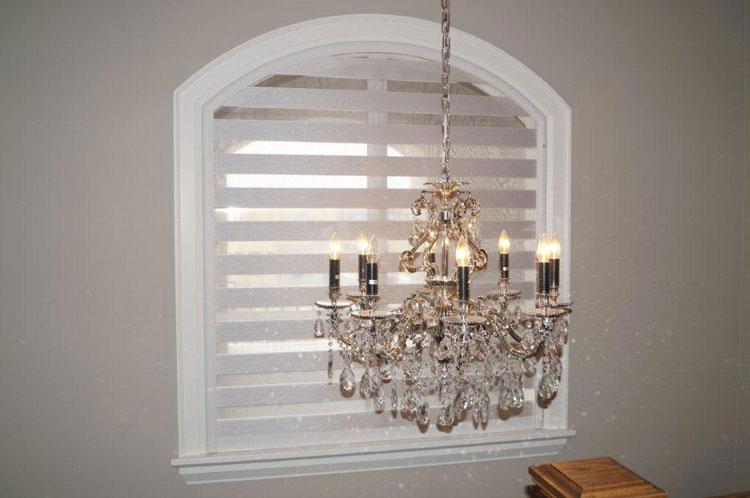 Subtle curves add an organic element to your space
3. Natural Wood
Natural wood is one of our favourite trends because it really is timeless. For a cozy, vibrant space we recommend rich, darker finishes, ranging from caramel to chestnut.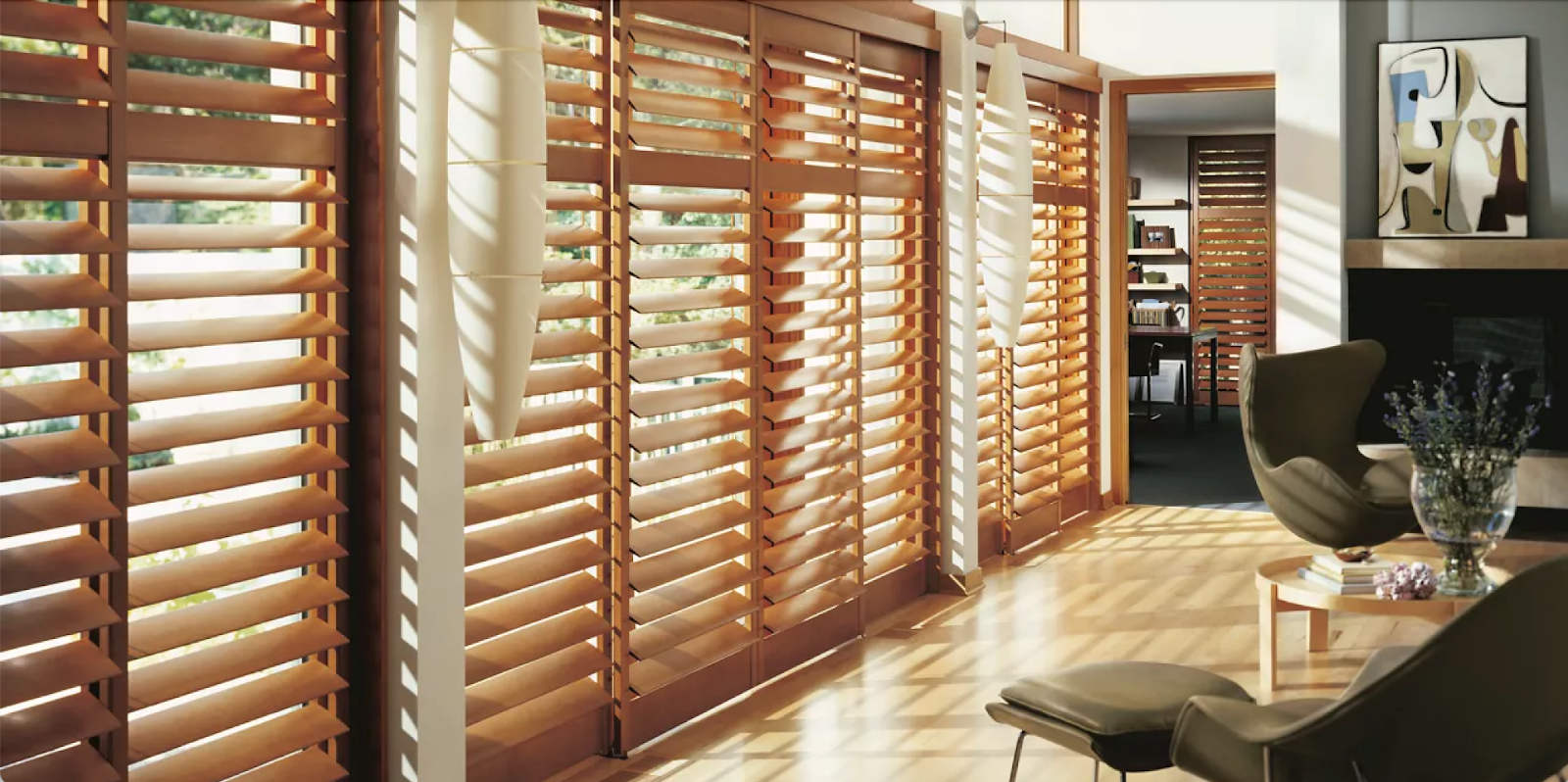 Living room design featuring Hunter Douglas Heritance® Wood Shutters
4. Layering
Layering is the practice of adding depth and comfort to your space by combining multiple elements. Your base elements are your paint and wallpaper, then flooring and window treatments. Next, you can layer with lighting, decor and art. To create the perfect layered effect we recommend custom drapery. Design Studio™ Custom Drapes are created by top artists and custom cut to perfectly fit your space. Explore fabric samples on the Hunter Douglas website.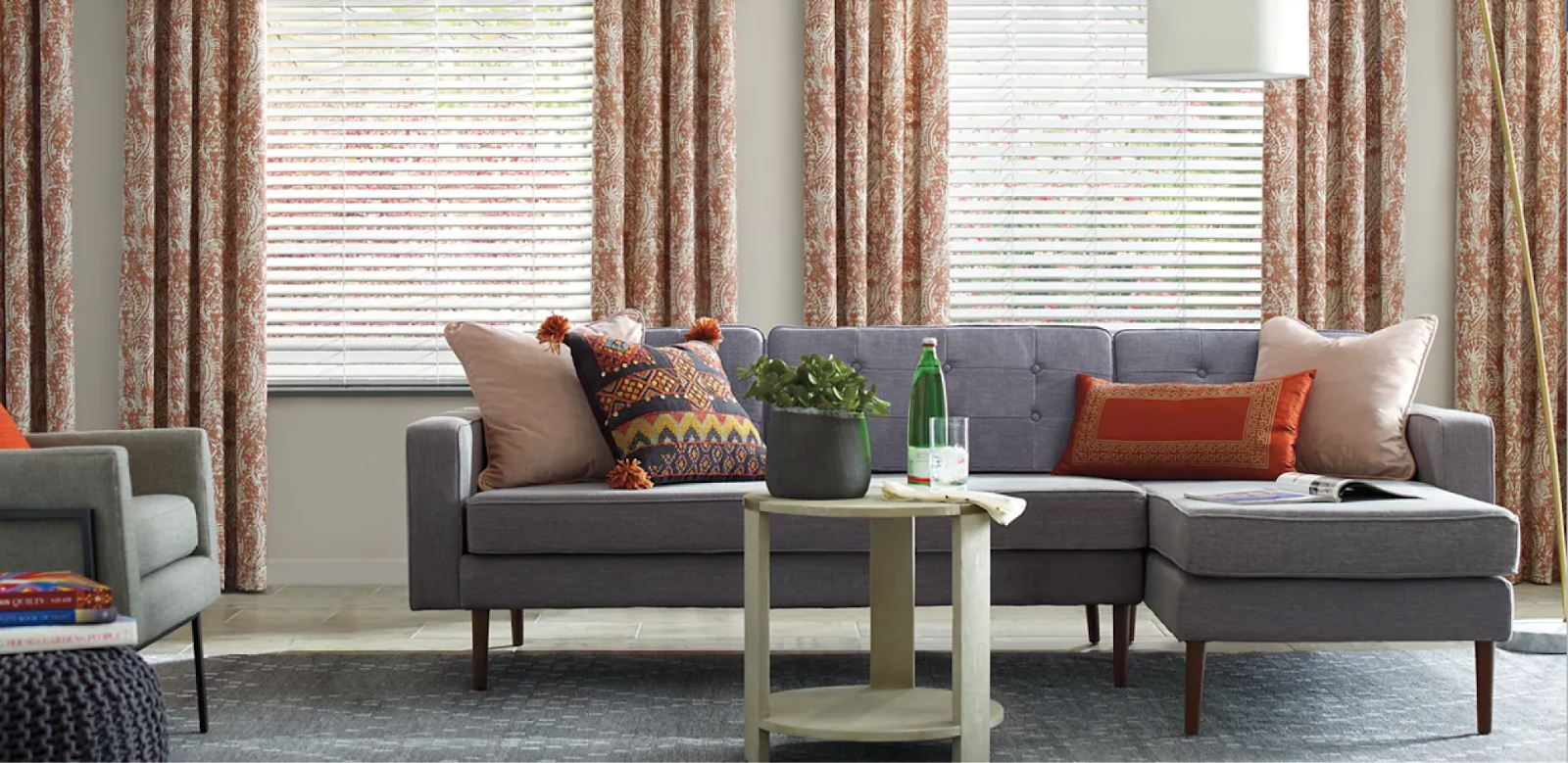 A layered living room featuring Hunter Douglas Design Studio™ Custom Drapes
5. Jewel Tones
Lastly, for anyone not in-love with earth tones, or that just wants a rich pop of colour, we recommend jewel tones for Fall 2022. Deep reds, greens, purples, and blues make a perfect accent. Purples and greens are particularly on-trend; however you may find reds and blues will stay looking fresh for longer.
For the bold, these colours can be integrated in statement furnishings like sofas, or used as a wall colour. If you're looking for a more subtle pop, we recommend sticking to throw pillows or drapery.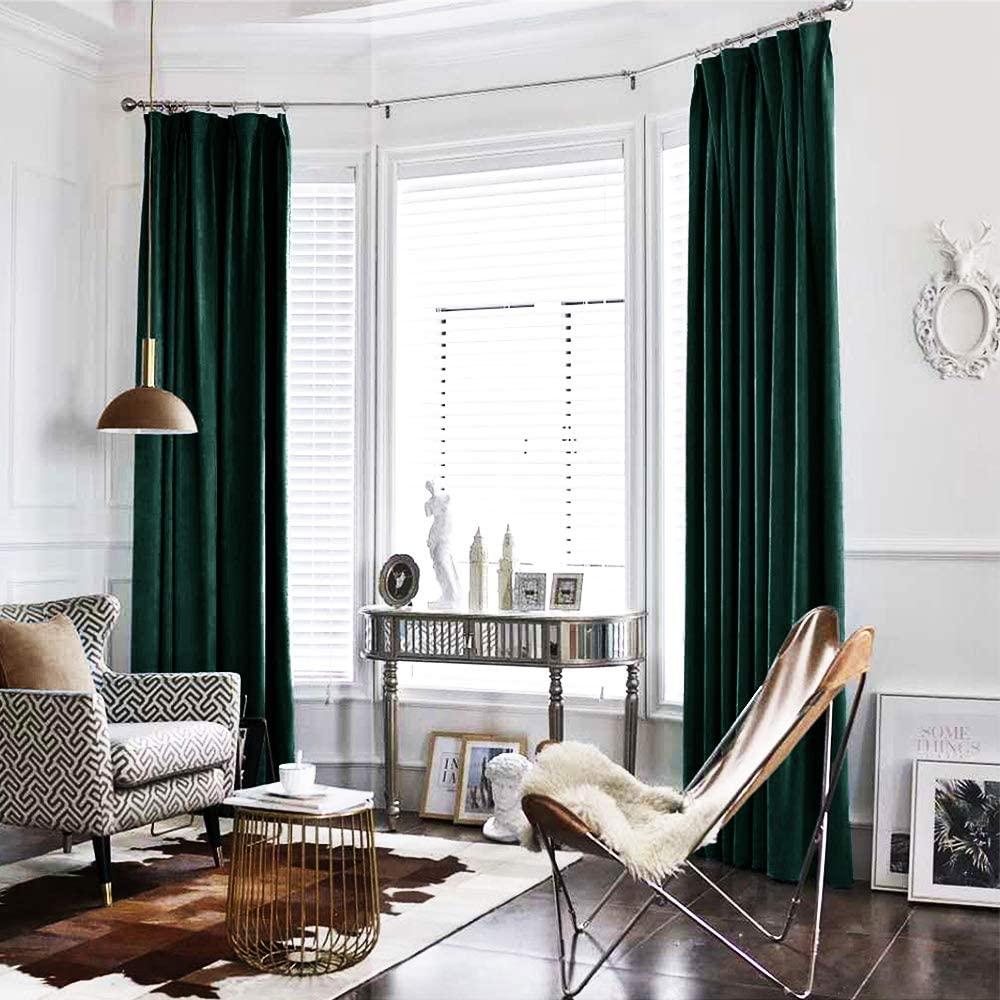 Emerald green wall colour and accents in a living space.
However you decide to spruce up your home, our team is always here to chat. Get in touch to find out how our experts can make your space yours with completely custom window treatments. Request a consultation now.