Enjoy simple elegance and clear lines. Custom draperies are the go-to window treatment for enhancing the appearance of any space with the least amount of hassle and the most visual appeal. Our skilled window stylists are experts in utilising your home's windows to convert ordinary areas into remarkable ones! Let's look more closely at Hunter Douglas draperies that will give your house the boost it needs and provide some useful benefits.
Why Choose Custom Drapery For Your Home?
The bespoke drapery and side panel line from Design Studio makes it simple to get the ideal appearance as all fabric options are made to blend in with the full range of Hunter Douglas window coverings. Custom rods in matte black, polished brass, or brushed nickel will complete your creative drapery.
Combine Drapes With Other Window Coverings
Add dimension to your space by using draperies and side panels with other window coverings. Choose from a range of alternatives that will blend in beautifully with draperies and side panels, including cellular and sheer shades, roman shades, and roller shades.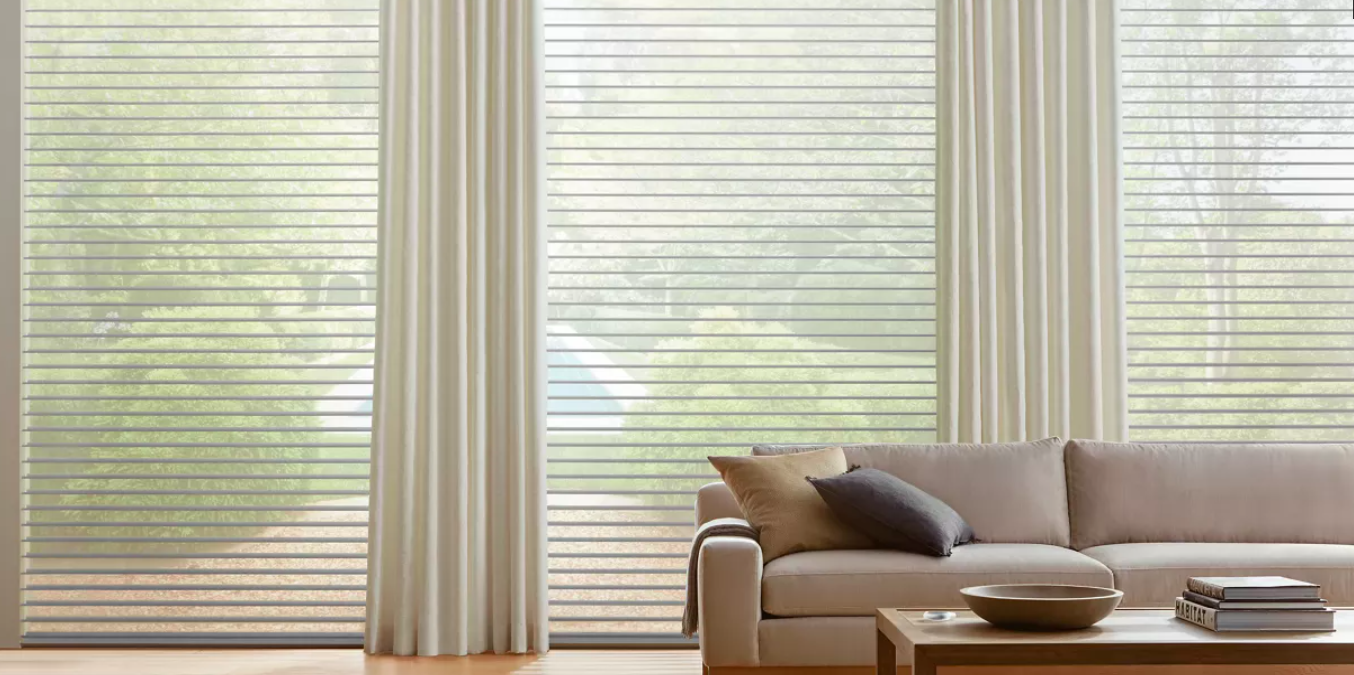 Esmery Embroidery Fabric in Element
Sound Cancellation
Your handmade drapery serves a very useful role in addition to adding flair and character to your house. Soft window coverings can lessen the amount of outside noise from populous areas or traffic that may enter your house. Should you frequently listen to music or have an indulgent entertainment centre, drapery can also lessen the noise levels that may travel throughout your house.
Controlling Light and Insulation
Your drapes may assist you in keeping your home at a suitable temperature year-round. Block off sunshine or chilly temperatures that radiate from glass by choosing soft window coverings. Because you will have complete control over how they are placed and the amount of fabric you choose, making bespoke drapes will enable you to restrict the amount of light that may seep in for homes with larger living rooms, high ceilings, or grand windows. To truly block as much light as possible, use blackout curtains as well!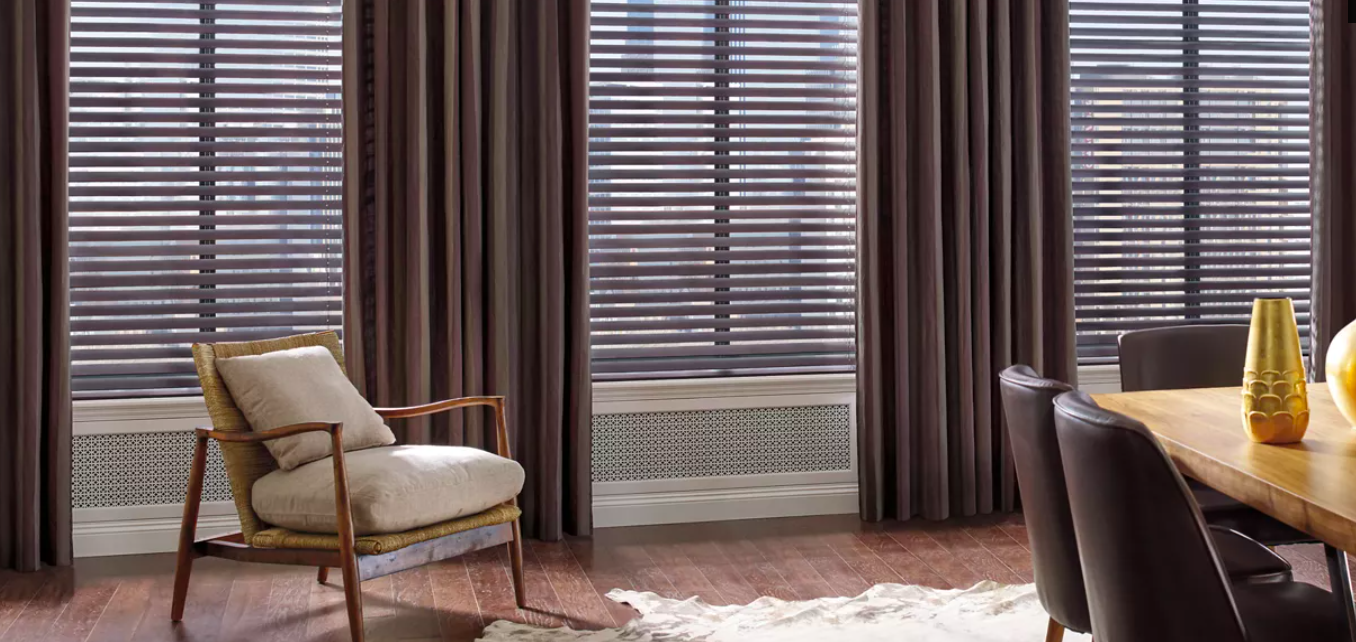 Holbrook Cotton Blend Fabric in Truffle
Hassle-Free Installation
When it comes to bespoke drapes, the possibilities are endless. Compared to ready-made options, there are a number of alternatives available in terms of designs, colours, materials, and operating systems. As opposed to attempting to figure it out on your own, your specialist will be able to walk you through all the options based on your needs, making the process less intimidating. By working with a Sun Shade expert, you can be confident that your drapes will perfectly match your windows. We'll handle the measuring, planning and installation of your bespoke custom drapery, saving you time and ensuring that the newest additions to your house are placed correctly. All you have to do is sit back—then enjoy.
With custom draperies, you can add a truly amazing feature to your windows that not only adds elegance, flair, and texture to your living areas, but also serves a practical purpose. Our team of professional window stylists and designers at Sun Shades are here to assist you in creating something lovely for your house. Give us a call at 1-855-945-1501 to start transforming your space today!