As temperatures continue to fall and we turn to building snowmen, throwing snowballs, and plowing our driveways, our homes need to be ready for these crazy outdoor conditions – more specifically our windows. Once that cold weather starts to roll in, windows and doors are the reason you lose 25% of our home's overall heat!
We don't need to drive our bills up so high just because it's winter. Take a second look at where we might be losing the heat in our homes. Here are some ideas on how to prepare our windows and home for the winter.
Sealing Your Windows:
Checking the seal would be a good place to start. Have a look and see if there is damage to your window frames or worn-down seals where cold air is entering your home. A simple and effective solution would be re-caulking your windows. Extreme care is advised for this option as it can be an eyesore if done incorrectly.
Insulating Drapes: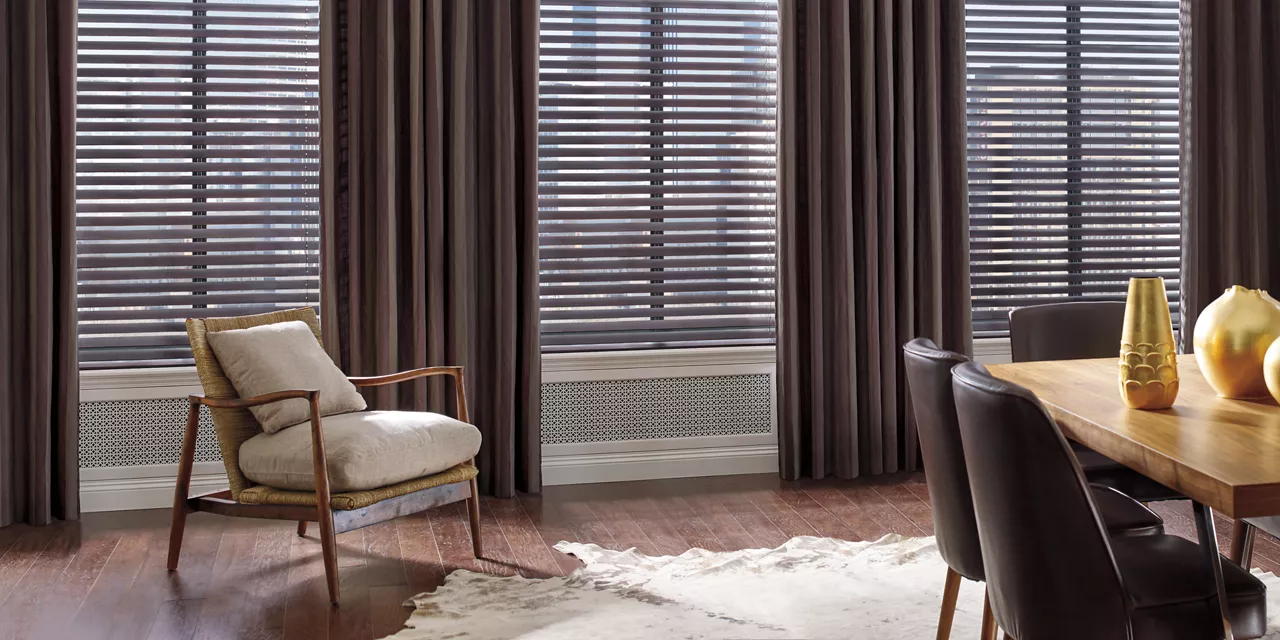 Holbrook Cotton Blend Fabric in Truffle
Drapes are often thought of as a finishing touch to a room, for decorative purposes, but drapes keep light out and your room nice and cozy. Heavy drapes act as an insulator and keep any cold air from entering your room through drafts that may be present. Invest in drapes this Winter and they will not only elevate your room's look and feel but it will also raise its temperature. Take a look at the various different styles of drapes online.
Roman Shades: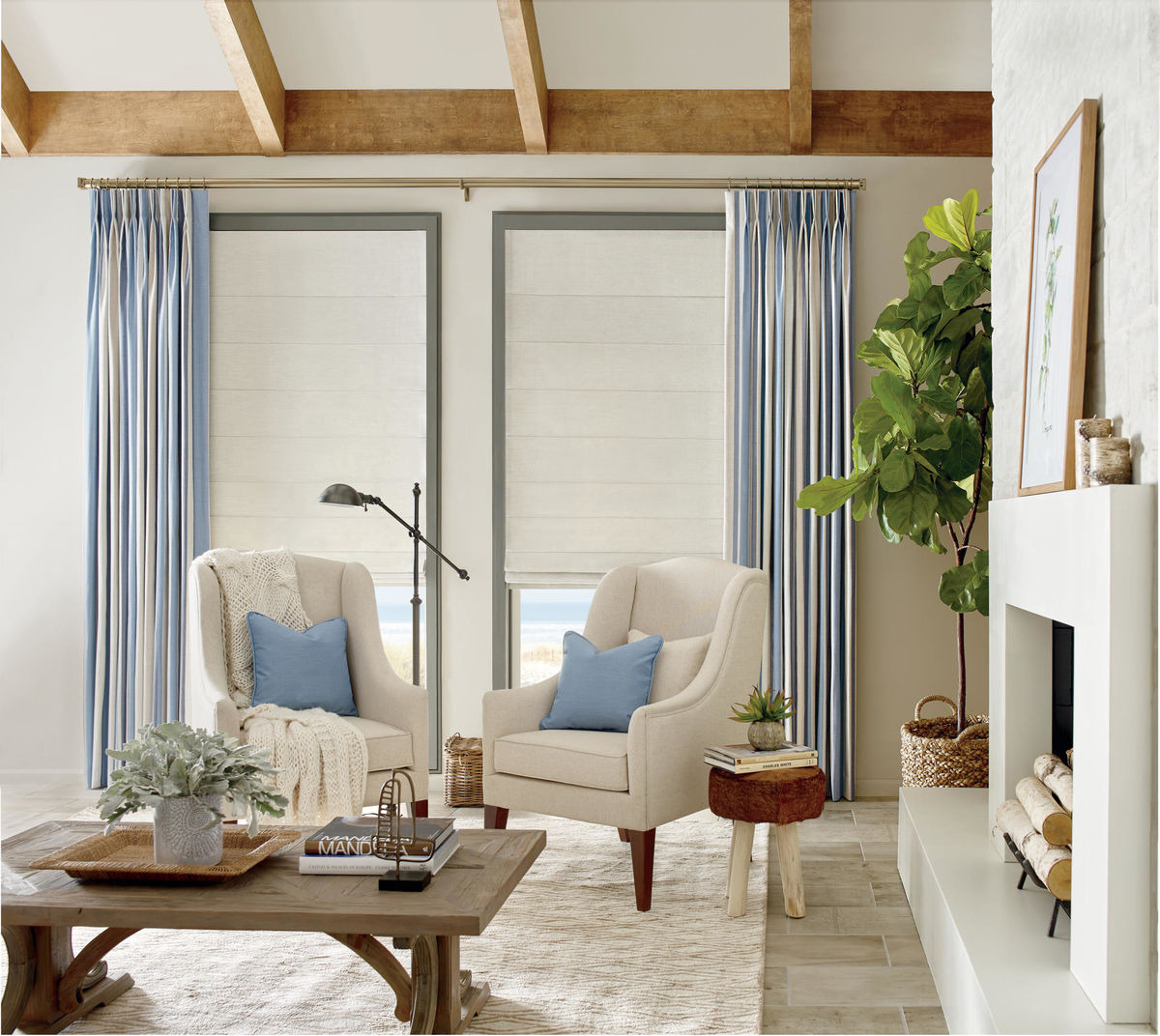 Alustra® Roman Shades
Roman Shades are simple, uncluttered, and elegantly tailored window treatments. This makes them a great option for winter. This type of window treatment is versatile, and the material is thick with flat contoured folds from corner to corner, keeping any warm air from escaping and any cold air from entering your room. Aesthetically pleasing and winter approved! Not sure about what type of roman shades would be most suitable for your windows?  Take a look through our roman shade styles here.
Honeycomb Shades: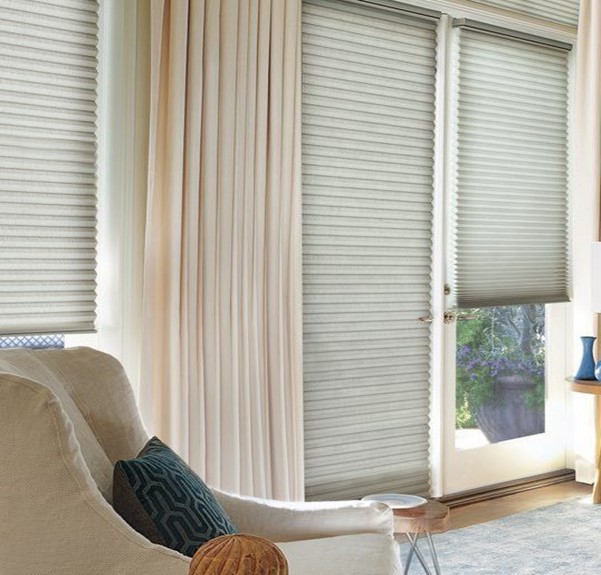 Hunter Douglas Duette® Cellular Shades
Honeycomb Shades are another great addition to your home to make it winter ready. This window treatment has specially engineered honeycomb construction that traps air in distinct pockets, which creates insulation that can help lower your energy consumption and energy bills. We have luxurious fabrics and colours available to choose from to enhance your interiors. Learn more about our Honeycomb Shades here.
If you have now decided that you want to invest and make your home more energy efficient by upgrading your window treatments, you have come to the right place! These options are easy and have multiple purposes. Allow our team of experts at Sun Shades to advise, collaborate and produce your dream window treatments this season. It is the perfect solution to improving your room's decor and furnishings, whilst staying warmer. Give us a call at 1-855-945-1501 to start transforming your space today.