Did you know that the quality of your blinds has a significant impact on the amount of money you spend each month? We know, it's surprising! Heating and cooling your home can run at a high cost, especially if it's not well insulated. Wondering what part of your home affects your home's temperature the most? If you guessed windows, you're right! The amount of heat you lose or receive from the outside weather is determined by the treatments you select to cover and insulate them.
Our team has a few tips on how updating your blinds may help you save money this winter season.
Look for Blinds with Layers
Think of it this way, the more layers you have on your windows, the higher chance you have of retaining heat inside and keeping the cold air out. By selecting treatments that can be layered or are thicker by nature, like drapery for example, you will have more control over your space's temperature. Slatted blinds on the other hand, will be a less effective choice as air can easily pass through.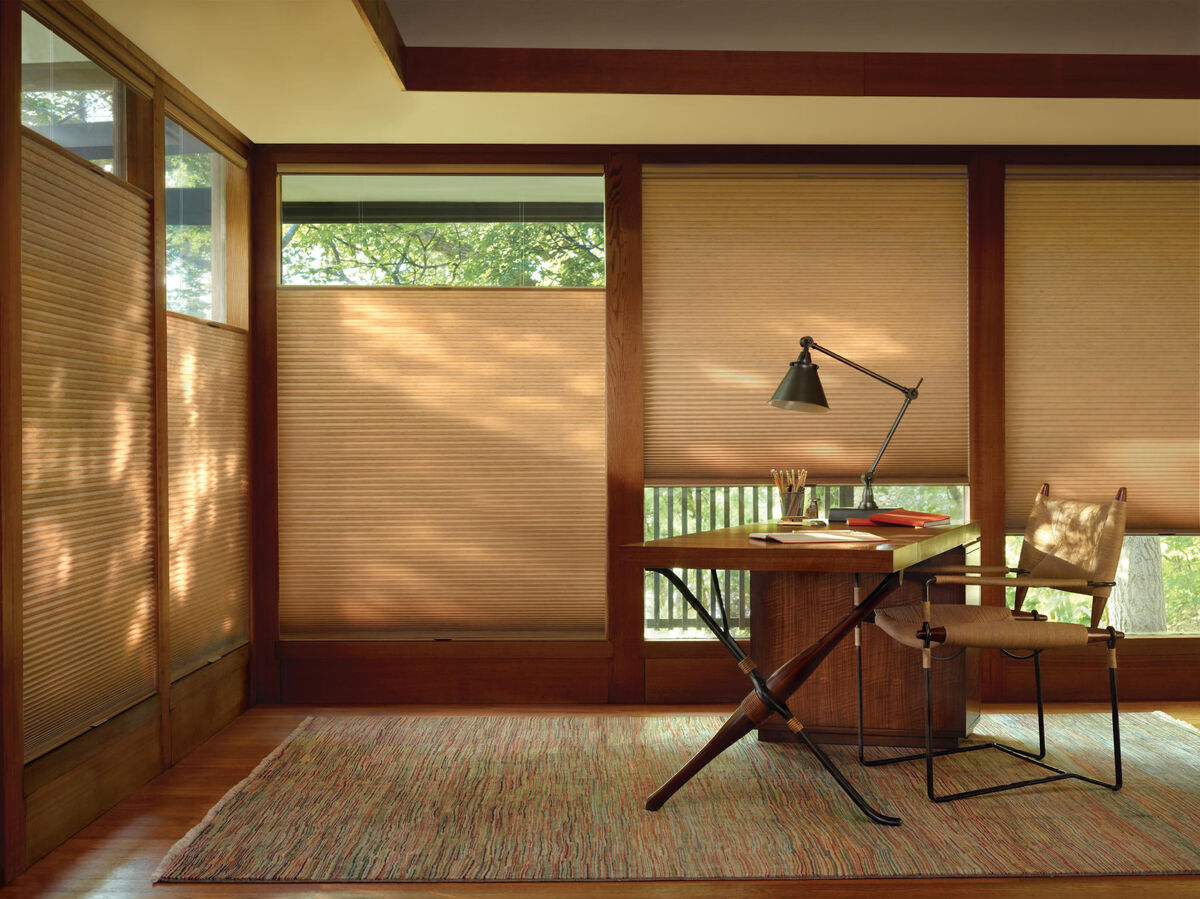 DUETTE Honeycomb Blinds – Hunter Douglas
Honeycomb Blinds
Honeycomb blinds have layers of cloth that collapse against one another as they draw up. These puffy layers are designed to trap air, so you can regulate your temperature more effectively! Honeycomb blinds have a number of advantages that make them an excellent choice for your winter treatments, including improved insulation and energy efficiency. Greater privacy, noise suppression, and simple fabric stacking at the top of the window are just a few of the other advantages!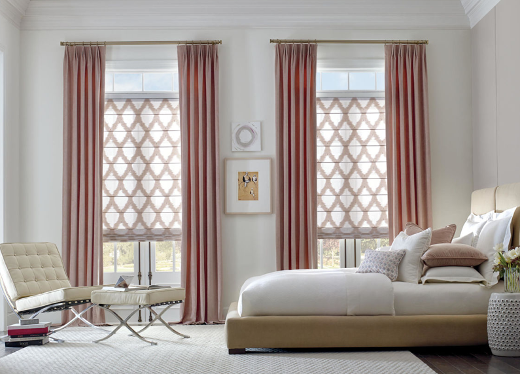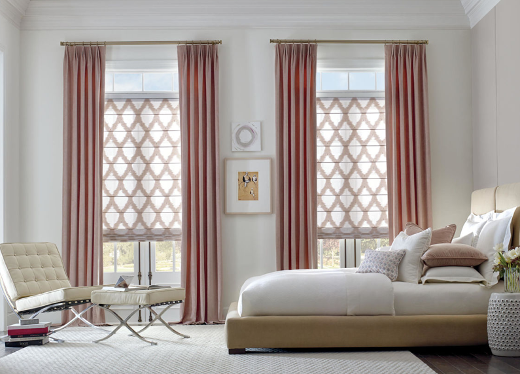 DESIGN STUDIO Roman Shades- Hunter Douglas
Drapery
Drapery adds an extra layer of insulation on top of your choice of blinds or shades. Not only do drapes add a layer of luxury on top of other treatments such as cellular or roman shades, but they provide another layer of resistance to cold air that you may be looking for. Combining the two gives you the ability to create the perfect look inside your home while efficiently keeping temperatures at your desired level.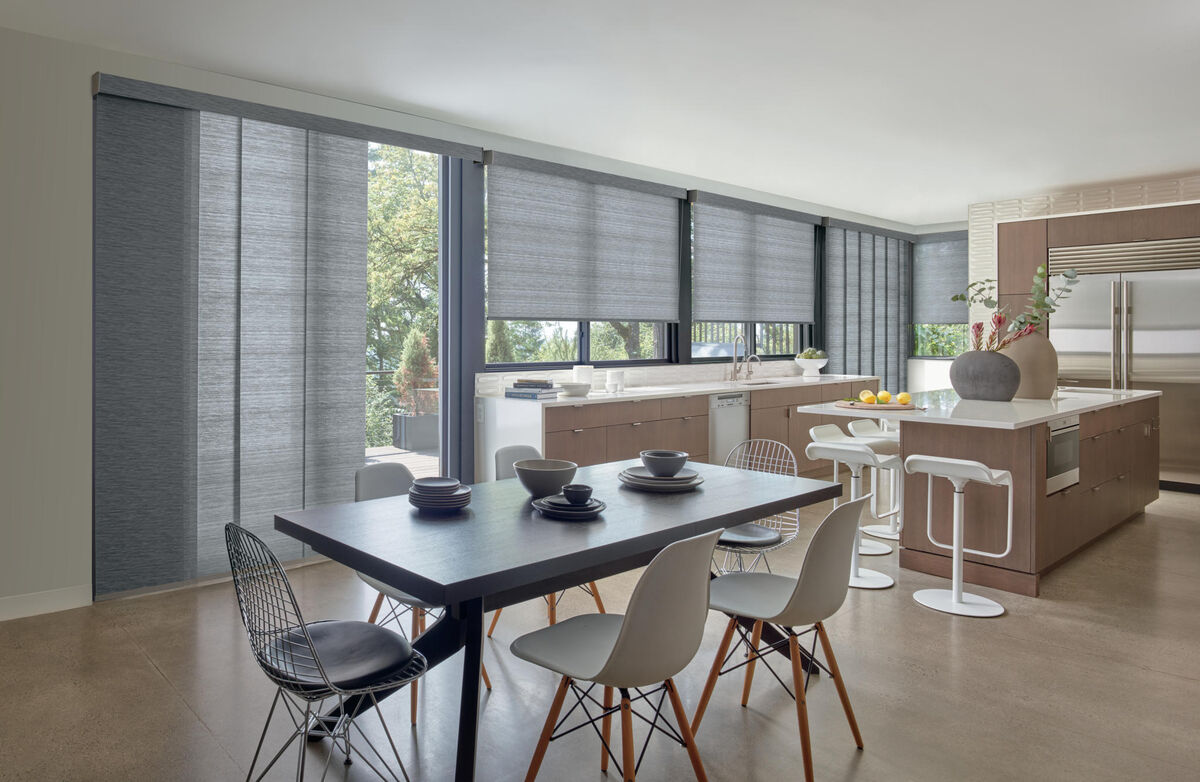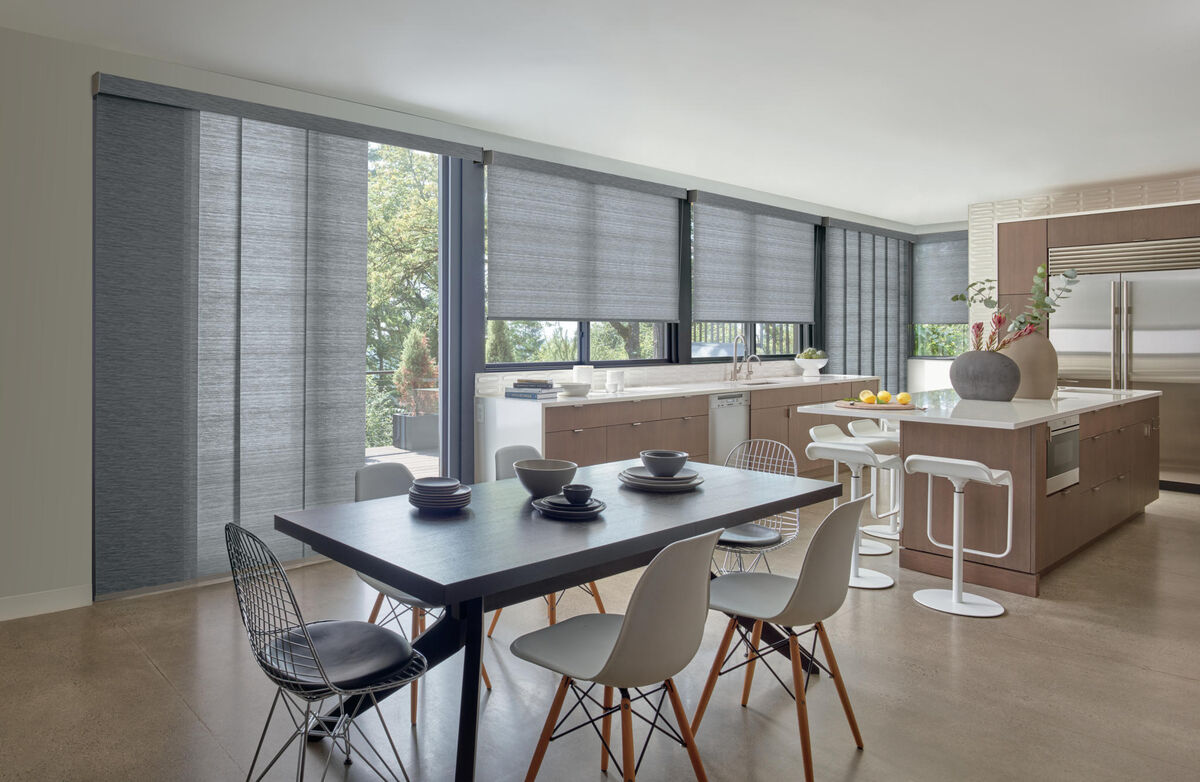 DESIGNER Roller Shades – Hunter Douglas
Roller Shades
Roller blinds are solid pieces of fabric that open by rolling up. As the fabric options for roller shades are generally thicker, they can offer high protection against cold air, keeping your space nice and cozy for the winter months!
Guarantee with Complete Coverage
Windows are the most important design feature in your home since they connect you to the outside world. They let light and fresh air in while still providing protection from the elements. The cost of updating a window treatment is considerably less than the cost of acquiring new windows, and they can be customized to suit you! New energy efficient and insulating window blinds and shades are affordable and always the most cost-effective option. They greatly improve your home's comfort while also limiting overconsumption and that chilly breeze that's in the winter air. Modern window coverings enhance the appearance of your house without a doubt and installing them is easy! Contact us here to start your project now.