When it comes to deciding on the perfect window treatments for your home, having as much knowledge as possible on the products that are available to you will make the process easier! Window treatments come in many shapes and forms, but many homeowners are looking for a way to advance their product of choice even further. That's where motorized and automated treatments come in.
At first look, it can be difficult to identify how they are different, and why that will matter when you are deciding on your system of choice, but that's what we're here for! Let's take a closer look at the difference between motorized and automated window treatments, and a few recommendations from our experts that will upgrade any space in your home.
Motorized
Motorized treatments simply mean that they operate using a motor, whether it's battery-powered, hardwired, or rechargeable. Motorized window treatments can be operated by a remote, or on the treatment itself through the wand or switch. This type of treatment requires you to initiate the action, whether it's opening or closing.
Automated
Automated treatments also have motors, but they are completely programmable! All automated treatments will include a hub that will allow you to customize your commands. Your hub will require a wi-fi connection, but you can control your window treatments through compatible apps and devices like your phone, tablet, or smart home assistants.
Whether you're looking to really advance your smart home, or you'd simply like a streamlined yet reliable system, we've got our top recommendations so you can make the right choice depending on your needs.
The Hunter Douglas SoftTouch® Motorization System
The Hunter Douglas SoftTouch® is a battery-operated system with a wand to control the operation. This feature allows you to pull down to lower your shades, and push up on the bottom of the wand to open them. This is the perfect choice for families or homes with pets, as it can be applied to several Hunter Douglas treatments and has a click-and-walk-away function that requires no cords.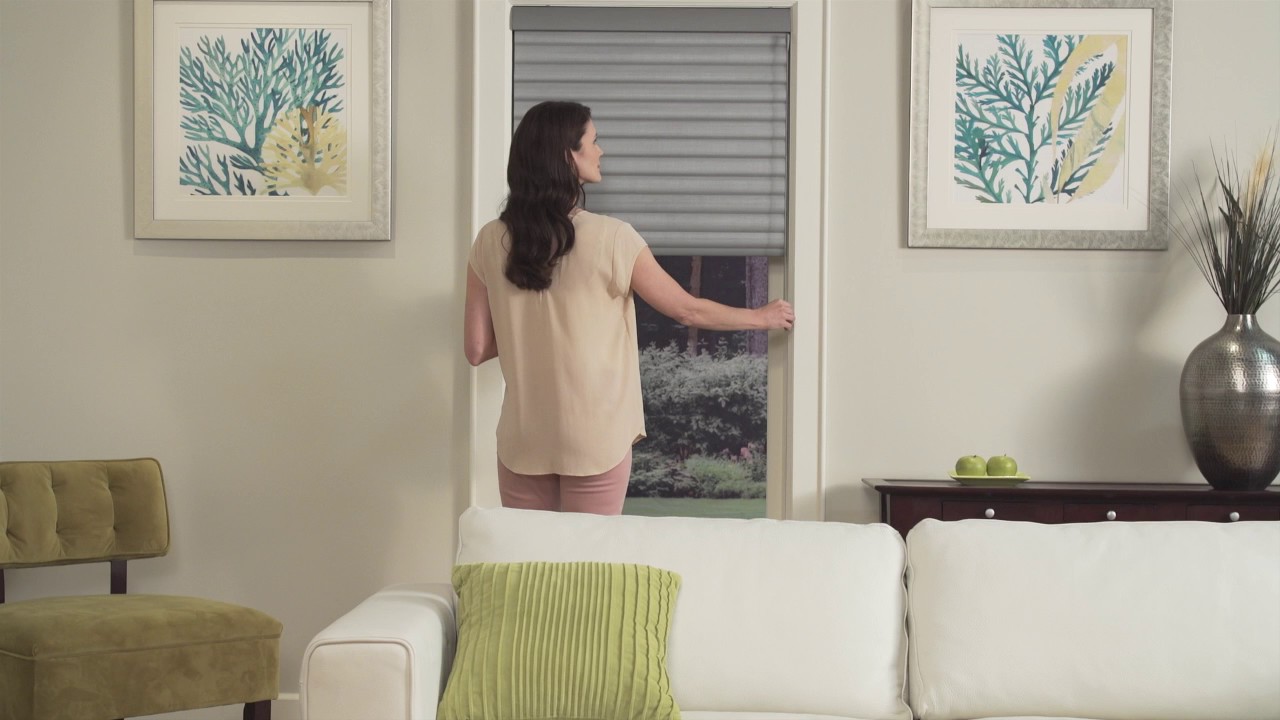 The Hunter Douglas Powerview® System
The Hunter Douglas Powerview® System allows you to experience light exactly when and how you want it. Through either the Pebble® Remote or a number of smart devices, you can schedule your window treatments to open and close anytime. Your treatments will move when you want them to and can always be controlled through the Powerview hub.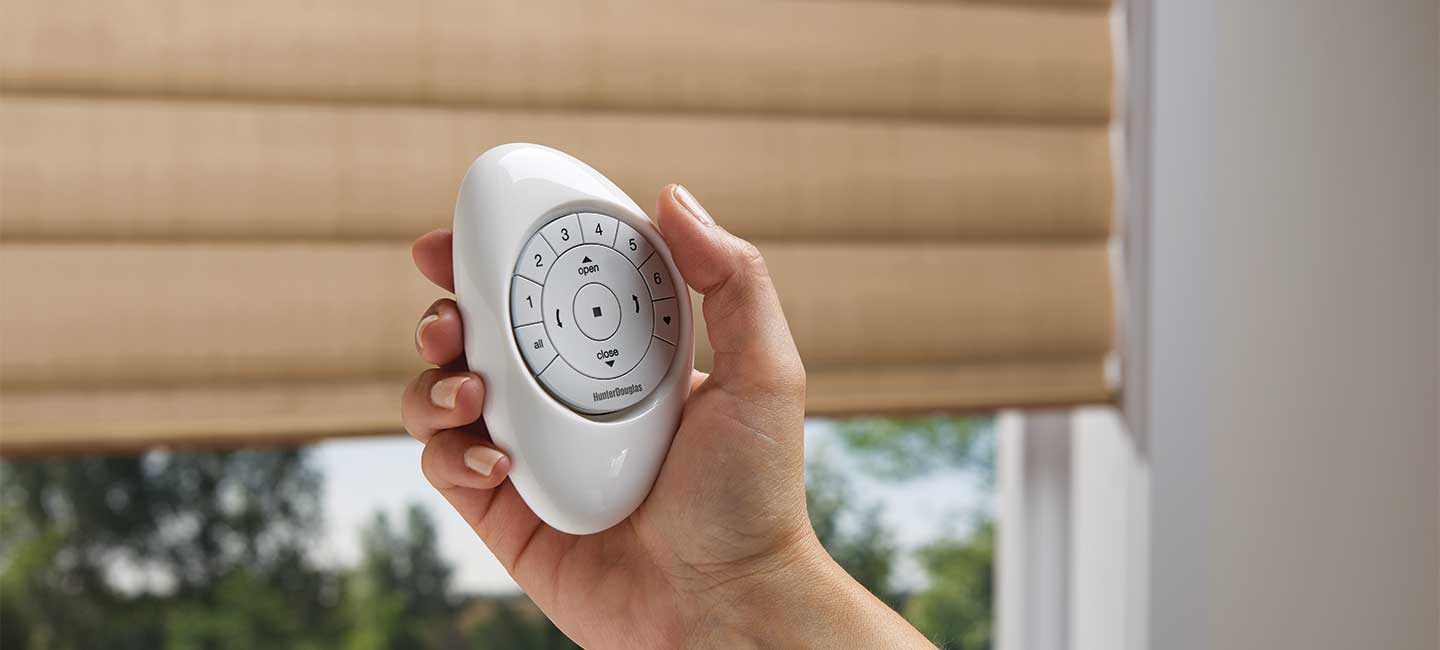 This system is perfect for homeowners who are looking to create a personalized space that will operate throughout the day to your every need.
If you're ready to begin your window treatment journey, reach out to us here! Our team of experts are available through virtual and walk-in appointments so you can decide on the perfect treatment and system for your home.