Deciding on kitchen window treatments involves more than meets the eye. Taking into consideration privacy preferences, where your kitchen is located in your home and privacy are all big factors when choosing the perfect window treatments. Our team of experts have created a selection of the very best treatments for any kitchen, depending on your needs.
Let's take a closer look at what you should consider before deciding on your window treatments, and what your options will look like!
Privacy
If your home runs fairly close to another house, your window faces your neighbours window, or privacy in general is at the top of your priority list, you may want to choose window treatments that don't require any concern for others looking in. A large variety of blinds and shades offer significant privacy, but not every option is well suited for those looking for increased privacy. Our team would recommend the Hunter Douglas Designer Roller Duolite® Shades. This new design combines a light-filtering sheer and a privacy room-darkening liner on a single shade. Having these two fabrics in one will allow you to enjoy the filtered light during the day and privacy at night.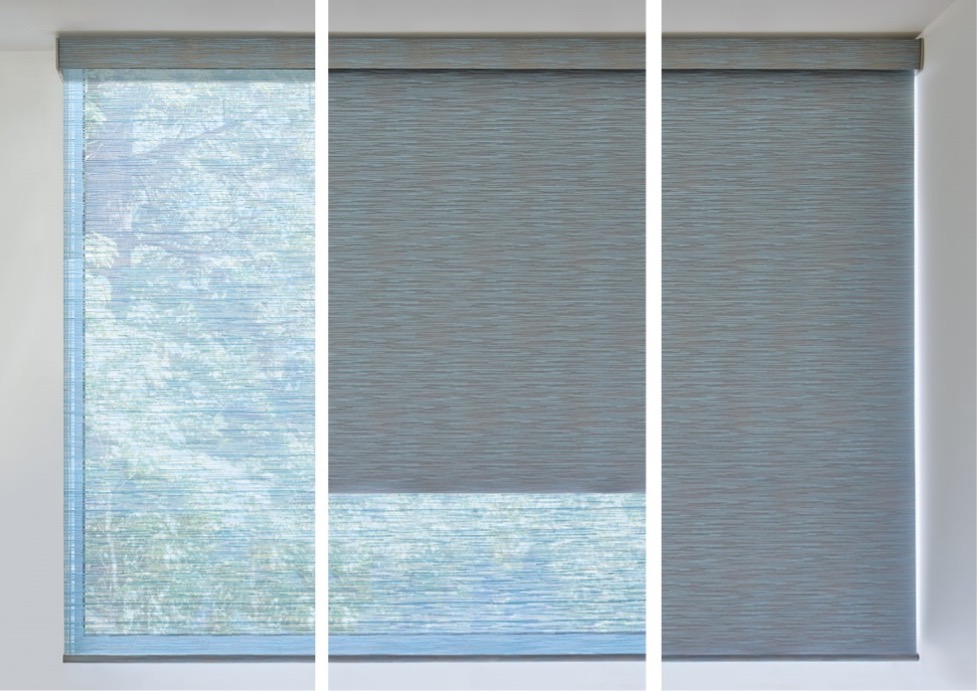 Location in Your Home and the Positioning of Your Window
Now, this one is a big one, as there are a few pieces to consider. The location of your kitchen within your home, plus where your windows are positioned in your kitchen itself are arguably the 2 most important areas to think about.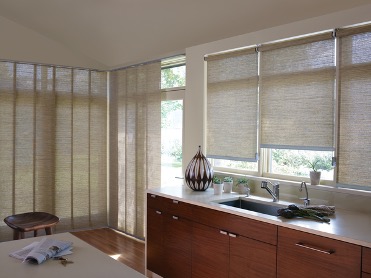 If your kitchen is located in an area of your home that gets direct sunlight throughout the day, choosing a window treatment that allows natural light in, while maintaining the temperature inside your home is really important. Who wants to cook in a hot kitchen? Not us… Choosing Screen Solar Shades (Designer Screen Shades) which are designed to filter the amount of heat from sunlight, is the perfect option if your kitchen gets a lot of direct light.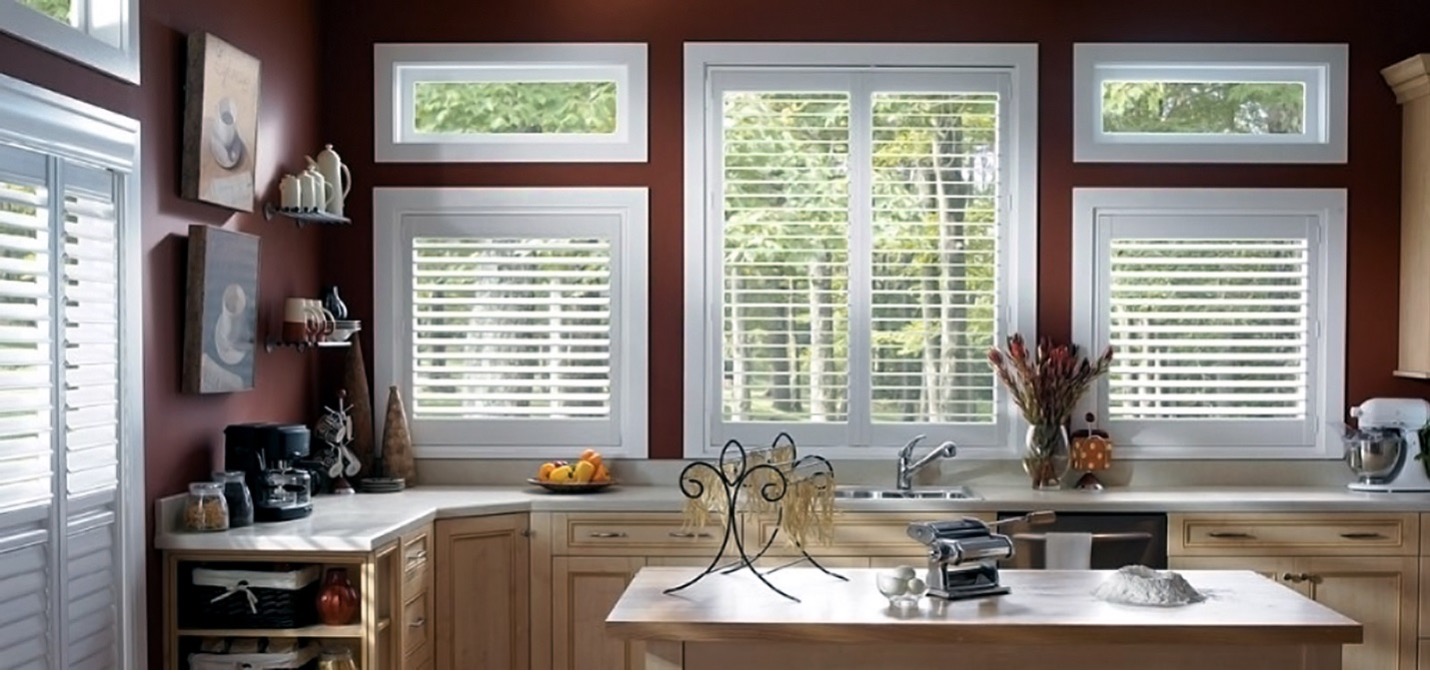 Now, if your kitchen window is located near your stove, selecting Plantation Vinyl shutters for these windows really important. Plantation Vinyl Shutters, unlike blinds and curtains they do not adsorb cooking smells.  Shutters are also easy to clean, which leaves you more time to spend with your family.
You want to make sure that your kitchen is first and foremost safe, but you also want your window treatments to be durable so they can last a long time. Plantation shutters are not only durable and easy to clean, but they are a safe and reliable choice.
Selecting treatments for such an important room like your kitchen involves a lot of consideration, as this is not only a room that requires safe choices, but you will be in your kitchen a lot. So, taking into account how much privacy you would like, the amount of direct sunlight your kitchen gets, and your kitchen's overall safety are all factors you should consider when deciding on your dream window treatments. Our team of experts are here for you and can help you decide on the very best options depending on your needs! Reach out to us here, or head on over to our free quote page and our team will be in touch with you.