Your home's window coverings give beauty, privacy, and light control, but some types collect dust and dander. If you have seasonal allergies and find yourself sensitive to your surroundings, or if you live in a home with dry-clean-only curtains or small-slatted blinds that are difficult to clean effectively, it's important to find ways to stay comfortable in your space. Fortunately, there are a variety of window coverings available that are easy to clean and less prone to accumulate dust, dander, and pollen.
Washable draperies and synthetic curtains, as well as roller shades, blinds, or shutters with big slats that are easy to clean and wipe down, are all great options. Let's take a look at two of the most commonly suggested alternatives!
Roman Shades
When closed, these window coverings lie flat like roller shades, and when lifted, they collect into deep horizontal pleats. Many Roman Shades are composed of all-natural cotton or poly-blend fabrics that are allergy-free, making them a perfect option. If you suffer from severe allergies, you should clean your treatments at least once a week, as they can trap dust between when
folded up.
Sun Shades Tip: Use a feather duster or a vacuum cleaner with an upholstery brush to clean your Roman Shades. You can even throw them in the wash and dryer on cold if the fabric permits!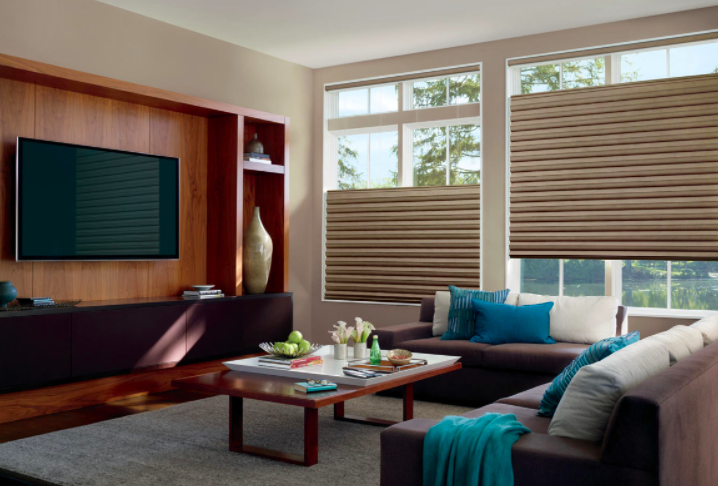 Hunter Douglas Solera® Soft Shades
Vertical Blinds
Vertical blinds are great for anyone prone to allergies as they reduce the regions where dust can accumulate. The majority of vertical blinds are constructed of durable, easy-to-clean materials, so you can use a feather duster or moist towel to keep them clean and free of allergens!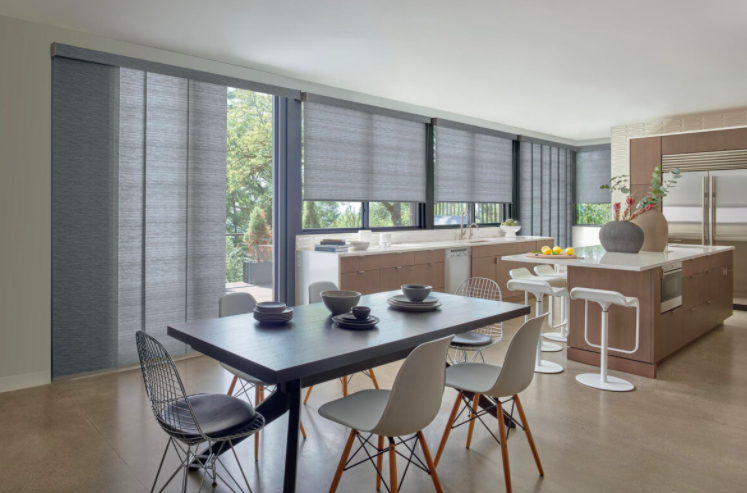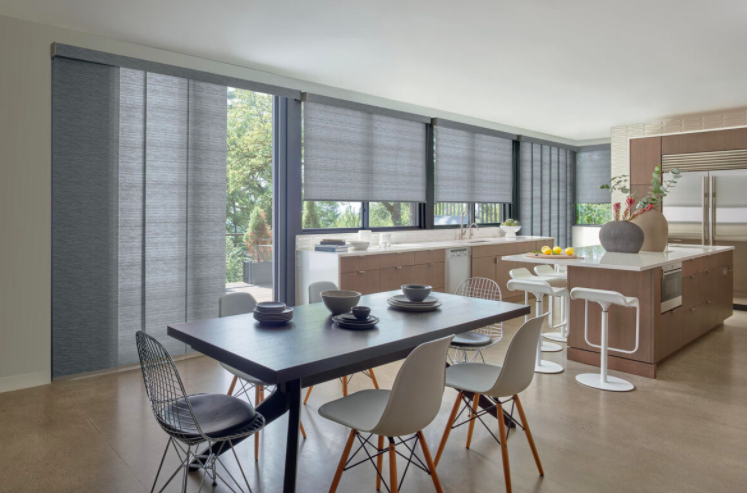 Hunter Douglas Roller Shades
Wood and Faux Wood Blinds
These window coverings, like vertical blinds, are simple to keep dust-free. If you have wood blinds, be sure to clean them with a dry cloth or duster as real wood can warp from too much exposure to moisture. Faux wood blinds, on the other hand, may be cleaned with a damp cloth dipped in water or white vinegar, keeping them allergen-free.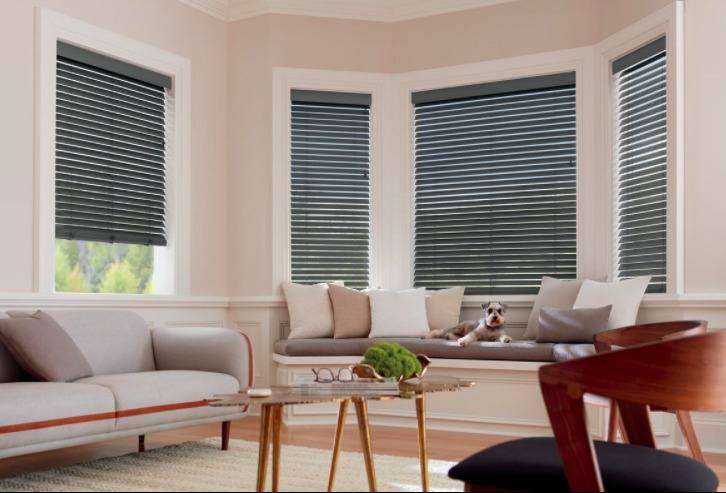 Hunter Douglas Parkland® Wood Blinds
It takes some time and planning to keep allergens out of your house and your air clean, but the benefits of breathing in irritant-free indoor air can be well worth the effort. Book a free consultation with our team here to view samples of our window coverings to better assist you in creating an allergen-free zone in any room!