Summer is right around the corner, and that means longer days, warmer weather, and direct sunlight! Ensuring your home has the proper indoor window treatments is a great way to conserve energy and maintain heat in the summer, but there is a way to add additional sunlight protection. Outdoor Shading can not only add either curb appeal or a new look to the back of your home, but it can protect your home from high energy costs, over-heating, and keep your rooms bright without direct streams of light.
Our experts have a few Stobag recommendations that are the perfect way to add style and efficiency to your home. Let's take a look!
Vertical Awnings
The Vertical Awnings from Stobag are perfect if your house has one or multiple individual windows. This shading option will add a modern touch to any home, and with the number of style options available, can truly be customized to fit your needs. Now, not only do they look good, but they also offer full UV protection, are available in blackout fabrics so you can have full control over the lighting in your room, and will regulate your home's temperature efficiently.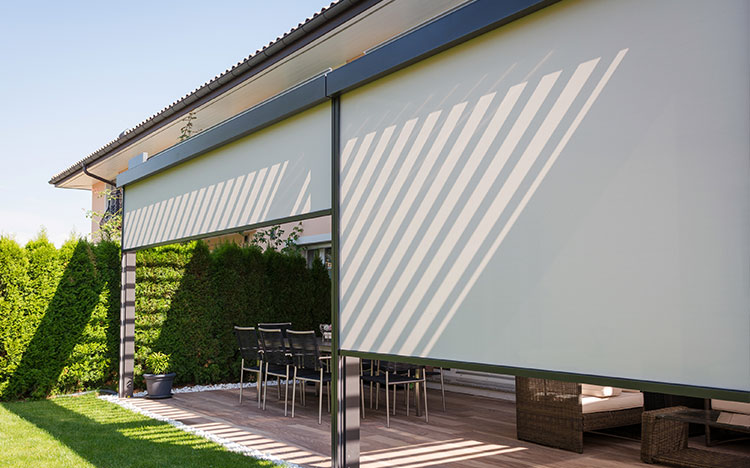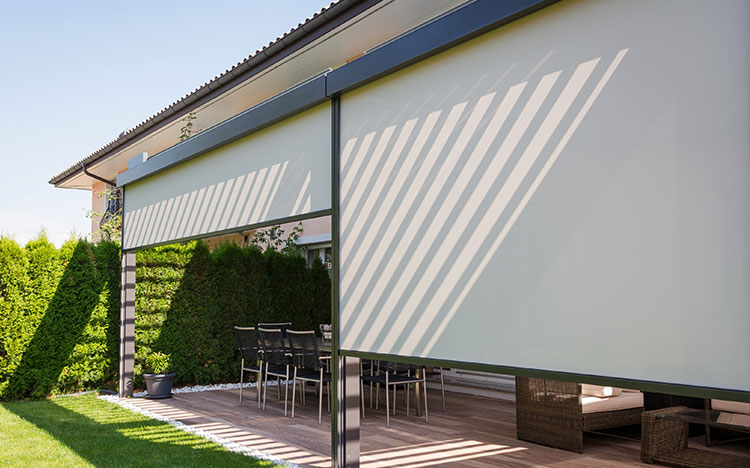 Drop Arm Awnings
The unique and adjustable shading you get with Stobag's Drop Arm Awnings makes them a great contender for homeowners who are looking for proper shading and efficient air circulation within their indoor or outdoor spaces. Not only can they be installed on the exterior of the main storey of your home, but they are compatible with second storey windows as well. Similar to other shading options, Drop Arm Awnings come in a number of styles and offer full UV protection.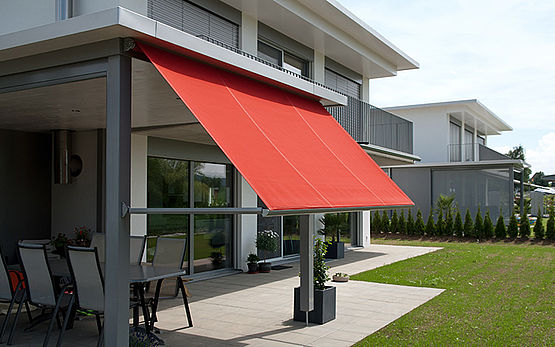 Adding outdoor shading to your home can offer more than meets the eye! With Vertical and Drop Arm Awnings, you can filter and protect the inside of your home even further, which means cooler temperatures inside, and lower energy costs while still enjoying the warm summer air. Our team of experts are ready to help you transform your home's outdoor window treatments and living spaces just in time for the summer! Reach out to us here to receive a FREE quote on our Stobag products and we can help you decide on the perfect option for your home.