Whether you're trying to soak up the sun or escape the heat, there's a summer window treatment trend that's right for you. Find out our top picks for summer this year in each room.
The Living Room
Our top pick for living rooms this summer is blackout blinds. Having a lot of windows is great during most of the day, but when the afternoon sun starts to heat up a room, blackout blinds are the perfect solution. To see our blackout window treatment options, check out our roller blinds.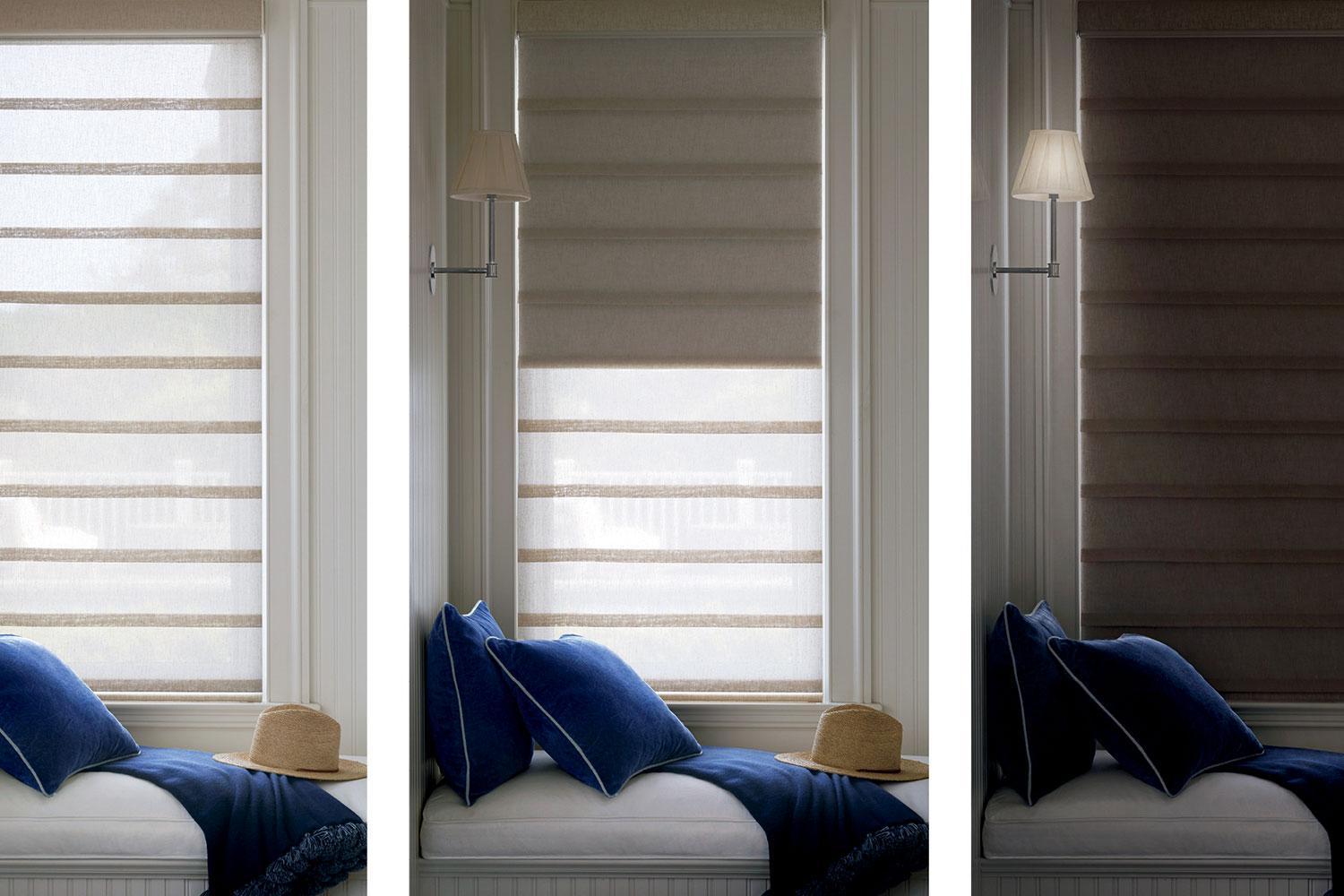 Hunter Douglas Vignette® Duolite
The Bedroom
Our favourite bedroom trend of 2022 is eco-friendly materials. Wood blinds are modern and fashionable while also being kind to the environment. Wooden shades and blinds come in styles to match every kind of bedroom, from minimalist monotones to warm and eclectic spaces. Explore high quality woven wood blinds now.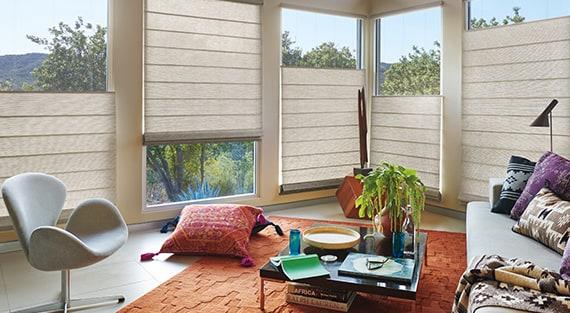 Hunter Douglas Alustra® Woven Textures®
The Kitchen
Unlike the living room where you may want to lounge in the afternoon, natural light is the foundation of a great kitchen. That's why sheers are our favourite kitchen trend for this summer. Sheers let in the perfect amount of light while protecting your privacy. Whether you like vertical or horizontal blinds, thick panelled or thin, there's a perfect window treatment to bathe your kitchen in beautiful natural light. Discover our sheers and shading.

Hunter Douglas Silhouette®
The foundation of this summer's trends are function and quality. If you're looking to upgrade this summer, think about how you use your spaces before choosing a window treatment. If you can't quite decide, contact us and we'll help you choose the best options for you. We hope you might enjoy one of this year's trends.
To contact our team, call 1-855-945-1501 or fill out our contact form.