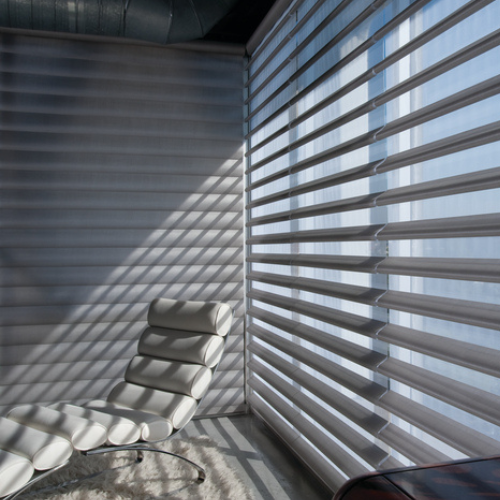 Roller blinds are a versatile and stylish choice that can elevate the aesthetics and functionality of any space. Before making your purchase, it's essential to be well informed about various aspects to ensure you choose the perfect roller blinds for your specific requirements. In this blog, we'll walk you through some crucial factors you should know before buying roller blinds.
Measure Your Windows Precisely
Accurate measurements are vital when buying roller blinds. Take precise measurements of the width and height of your windows to ensure a perfect fit. Remember to measure at least twice to avoid any errors. If you're unsure about measuring, consider seeking professional assistance from a window treatment expert.
Consider Light Control and Privacy Needs
Think about the amount of natural light you want to filter through your roller blinds. Different fabrics offer varying levels of light control, from sheer and light-filtering to blackout options. Consider the privacy requirements for each room and choose roller blinds that provide the desired level of seclusion.
Material and Fabric Choices
Roller blinds come in a wide range of materials and fabrics, each offering unique advantages. Options include polyester, vinyl, natural fibers, and more. Consider factors such as durability, ease of maintenance, and how well the material aligns with your interior décor.
Style and Aesthetics
Roller blinds play a significant role in defining the overall look of your room. Consider the existing interior style and choose roller blinds that complement it seamlessly. Whether you prefer solid colours, patterns, or textured fabrics, selecting the right style is essential to enhance the visual appeal of your space.
Installation Options
Before making a purchase, consider how you want your roller blinds to be installed. They can be mounted inside the window recess or outside on the wall. Each option offers different aesthetics and light coverage, so choose the one that best suits your preferences and window type.
Manual vs. Motorized Roller Blinds
Decide whether you want manual roller blinds or if you prefer the convenience of motorized roller blinds. Motorized options offer remote-controlled or smart home integration, providing easy operation and added safety, especially in homes with children or pets.
Consider Energy Efficiency
Some roller blinds come with thermal properties that contribute to energy efficiency. If you live in a region with extreme temperatures, consider investing in roller blinds that provide better insulation and help you save on energy costs.
Budget and Quality
Set a budget for your roller blinds, keeping in mind that quality should be a priority. While cost-effective options exist, investing in higher-quality roller blinds ensures durability, better light control, and overall satisfaction with your purchase.
Test Samples and Colors
Before finalizing your decision, request fabric samples or visit a showroom to see the roller blinds in person. Testing samples can help you assess the fabric's texture, colour, and light filtration properties, allowing you to make an informed choice that matches your preferences.
With these essential factors in mind, you're now better prepared to select the ideal roller blinds for your windows. Taking accurate measurements, considering light control and privacy needs, exploring various materials and styles, and factoring in installation options will ensure that your roller blinds not only enhance the aesthetics of your space but also provide functionality and satisfaction for years to come. Get your journey started today, get a free quote now.