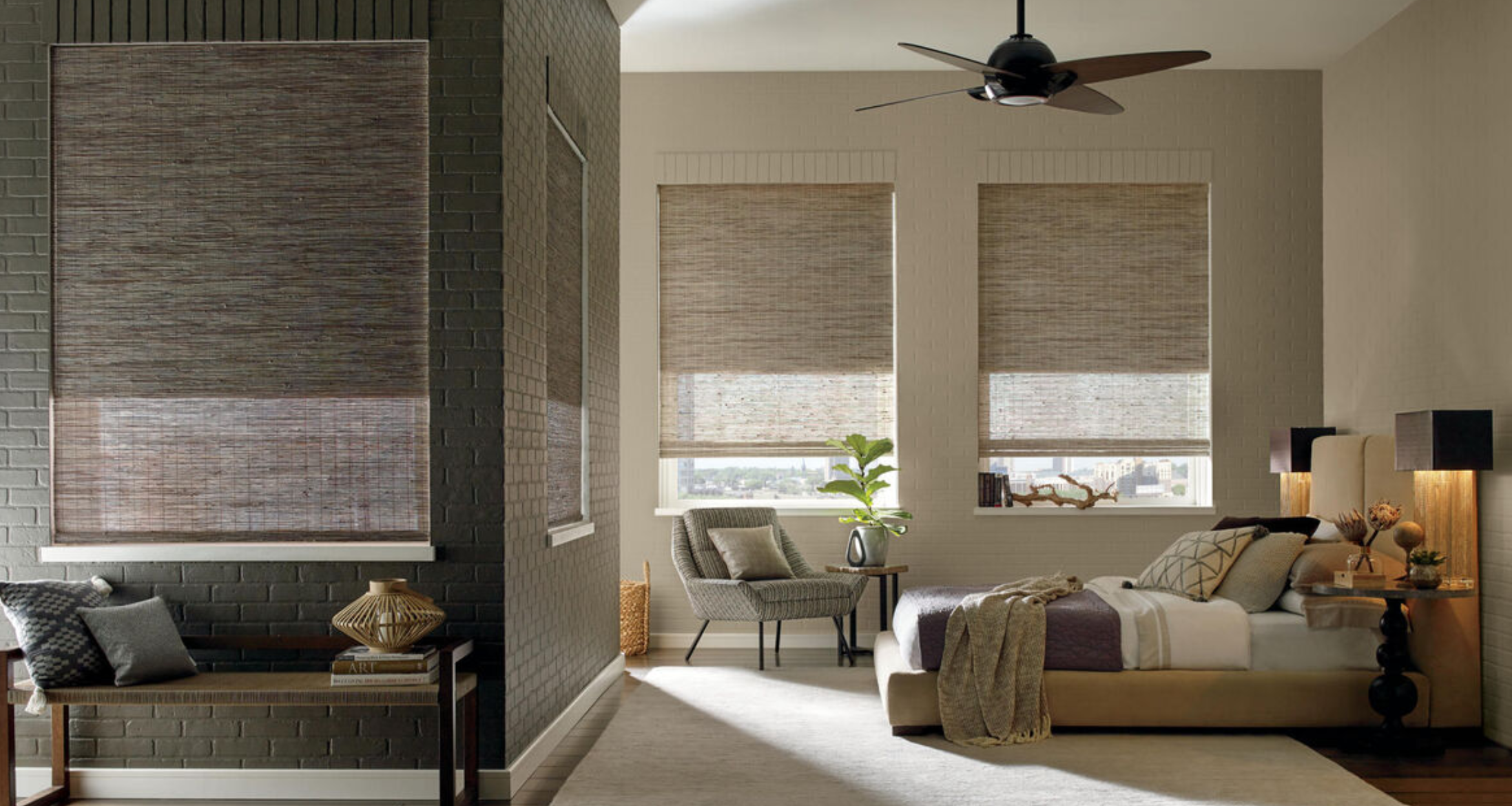 If your home is missing that warm and natural feel, and you're looking to add a touch of it to your home, our design experts would recommend the Hunter Douglas Provenance® Woven Woods Shades! This style of shade is the perfect way to bring natural wood tones and grasses into your home's interior design. With a number of different styles, tones, and materials available, these textured shades will add an organic look to any room and provide a few more features than you would expect!
Woven Wood blinds, also known as Bamboo blinds, are Rich in character! These Natural Woven Woods with combined clean lines and textured interest are today's most popular styles.
Let's take a closer look at the benefits of adding the warm and inviting natural Woven Wood Shades to your home.
Durability
Woven Wood Shades are a great option if you are looking to add a durable window treatment to your home. The natural wood and grass materials are easy to clean and maintain, should you have them in high traffic areas like your kitchen, or main living spaces. In comparison to curtains or sheers, Woven Wood Shades are extremely easy to clean should you want an option that requires simple and lower maintenance.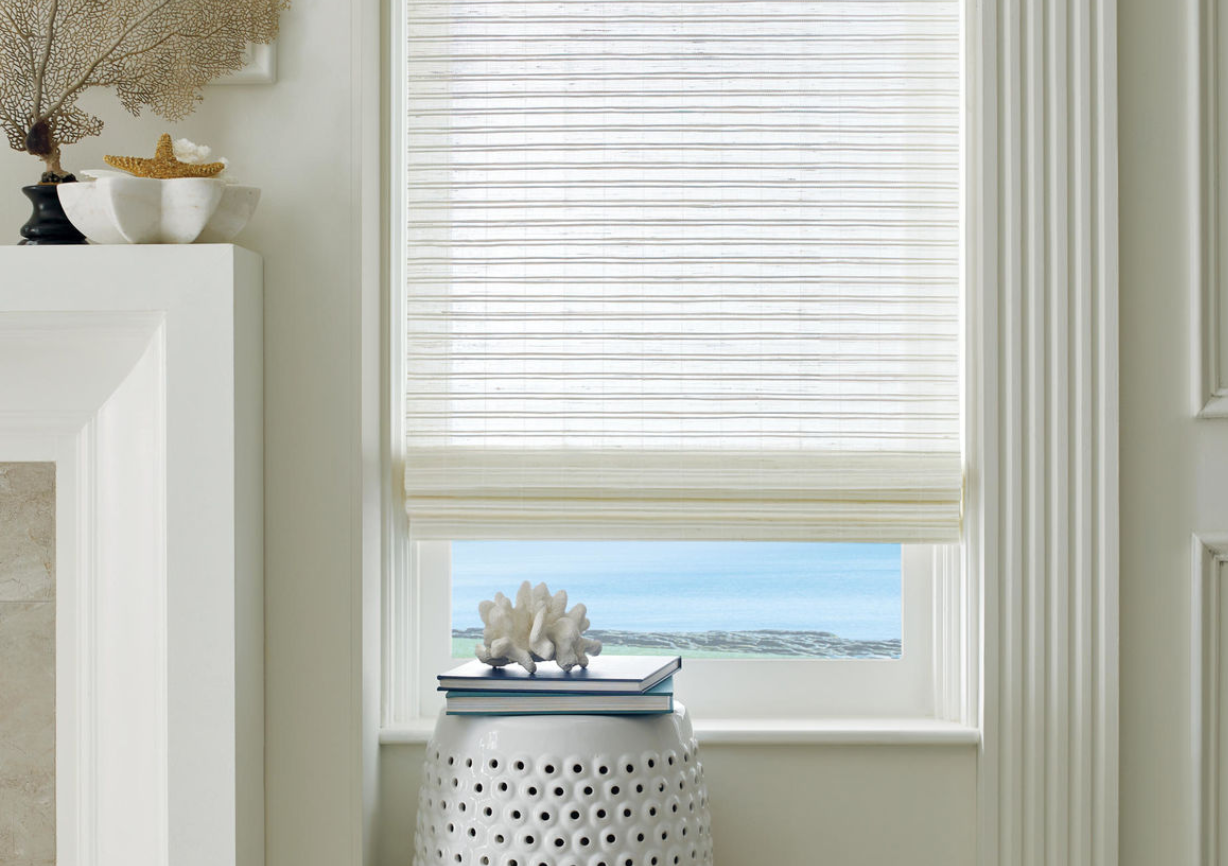 Light Blocking
Woven Wood Shades are the perfect shades for homeowners looking to let a small amount of light in however keeping your privacy! Meticulously Woven Woods or bamboo like shades are the perfect choice for contrasting degrees through light filtration. At Sun Shades, you can hand-pick from a full range of privacy weaves and/or open weaves. These shades will block out a significant amount of light, keeping your furniture and floors safe from sun damage. Should you want the warm, natural look of Woven Woods, but need complete light blocking from your window treatments, you can add a back liner! This is a great option for homeowners who need blackout treatments as you can operate the shades from the liner separately or together.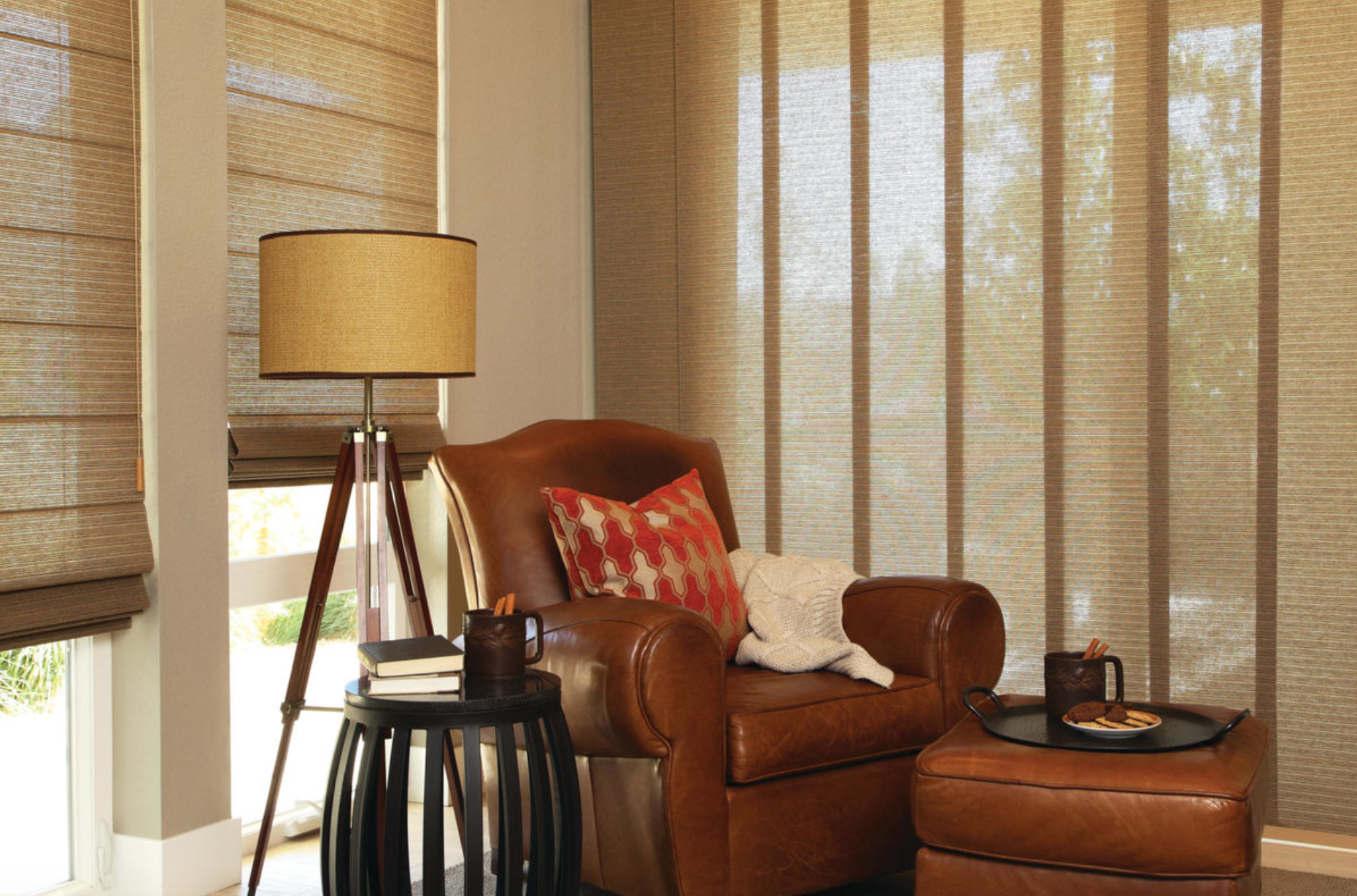 Operating Systems
The Hunter Douglas Provenance® Woven Wood Shades are available in a number of different operating systems, making the customization process limitless. The Woven Wood Shades can be purchased with The Hunter Douglas Powerview® motorization, cordless/LiteRise®, UltraGlide®, EasyRise® cordloop, Standard Cordlock, Top-Down/Bottom-Up, Continous Cord Loop, Wand Control, and also available with Independent Operable Liners.
If you're ready to add a warm touch to your home with the natural and organic feel of Woven Wood Shades, we are here for you! Our team of design experts are available to assist you throughout the entire process from design, all the way to installation. Reach out to us here for a free consultation!